Being a Dj, event producer and, most recently, a contributing writer to this fine blog, I run into djs on all different levels of experience and expertise. Believe me when I say, when it comes to technology, the two are not directly related. Understanding just a few essential functions in every software will make your sets better. Here are a few things, which if you do not already, you must know in Serato. Trakor and Ableton Essentials are coming soon.
An Accurate Estimation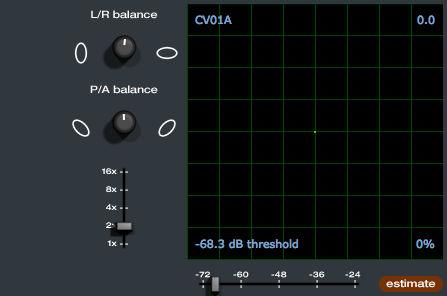 Sometimes the bass feedback working back into the turntables can cause problems in Serato. To fix this problem,  its important to get an accurate threshold before each set. Setting the threshold will calibrate Serato the amount of noise in the room, allowing it to ignore feedback and noise from the turntable.
Navigate to the "Set Up" window.
Turn up the sound system to a peak level you will be playing.
Play a track from the other deck in internal mode.
Put the needle on the record with the turntable stopped and click the "estimate" button.
Adjust the threshold slider to the left until you get some tracking information in the bottom right corner then ease back to the right until that stops.
You should now have a good balance of good tracking and low noise. Repeat this process for each deck. This is to be done prior to making your tracking circles nice and round. See: how to calibrate scratch live for more info on that process.
Its all Relative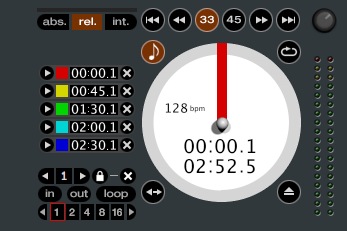 Not to neg-out too much but if you are not rocking relative mode you might as well not use Serato. "Relative Mode" is what makes DVS Systems unique by combining the tactile control of the record and turntable with the non linear nature of the laptop dj set up. Outside of "Relative Mode" almost all of the features that make using Serato advantageous are disabled including Looping, Cue points, and Instant doubles just to name a few.
Relative mode is the exact opposite of Absolute mode where the absolute position of the needle is always locked to that part of the song, resulting in an un-natural amount of wear on the first part of the record.
Beats Per Minute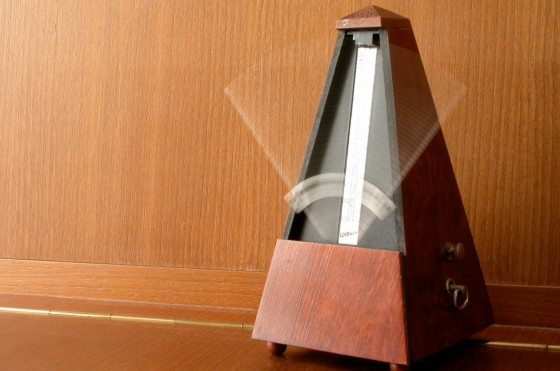 If your tracks don't contain a BPM value (Beats Per minute), you are missing out on some cool features in Serato. Auto Loop, Loop Roll and the effects on the ttm57sl use the tempo of the track and wont work without a bpm value. To make things easy, Serato can be set to automatically detect the BPM of tracks when importing. If you select "set auto bpm" and choose your range your tracks will automatically get "BPM'ed" when you load them to a playing deck. For challenging tunes that Serato does not analyze correctly the BPM can be set manually by clicking the "TAP" icon next to the track name when loaded into a deck.
Undo Stress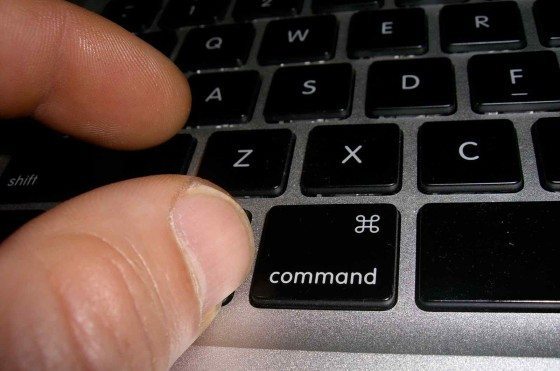 During a heated mix or while distracted by a persistent request, its inevitable that you'll load a song on the playing deck accidentally. When this happens to you, don't loose your cool, just hit "ctrl+Z" and it'll bring the tune back to exactly where you left it off and keep playing said track. Hit the sampler with the dance hall air horn and act like you meant to do it.
Censor/Backwards mode: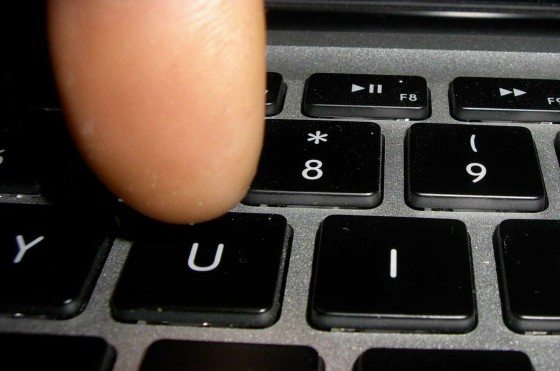 If you press "U" (left deck) or "J" (right deck) the track will play backwards. When you let go of the key will leave you off in the track as if it was still playing all the while. Designed for censoring cuss word but can be used for artistic effect as well.
Recording Your Set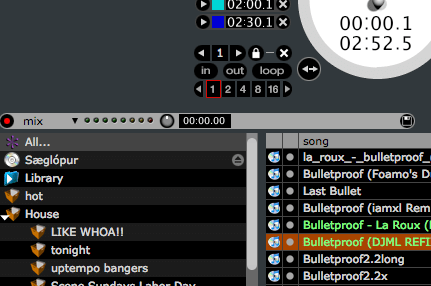 Recording live sets is ideal for self critique and also a very powerful form of promotion. With the serato TTM-57SL mixer or the new SL3 its very easy to record yourself. With the usb plugged in, select mix from the record drop down menu, click the red button and now you are recording. Remember to stop the recording, save and name the mix before unplugging the usb or quitting serato.
Exporting your set list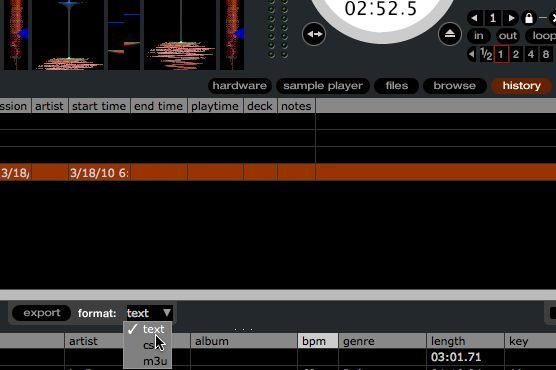 If the set you end up recording is the killer, You'll want to put if out there for some peeps to hear. Do everyone a favor and publish a track list with the mix. People are more likely to download or listen to your mix if they like the included tracks. When you select a particular session under the history tab an "export" button comes up. Click export and a file will be created in the directory:  "Music/ScratchLive/History Export"
THE WRAP
by Ean Golden
I realize that these tips may seem obvious to some, but you would be suprised how many people actually have no idea how to do the most basic functions in Serato. Next month Mei-Lwun will break it down further and go into some more complicated tricks for the advanced digital djs.  Serato users out there, let us know your reading in the comments and we will continue to work more Scratch Live content into our monthly calender of articles.  Mei-Lwun is a professional dj who has been rocking the turntables for over 15 years! He plays in San Francisco and around the world.  You might also like his article on protecting the turntables aimed at controllerists.