NI just released a teaser video featuring Dubfire rocking Space, Ibiza with an un-identified Traktor controller and software. Learn what we know about this new release along with some high resolution screen grabs after the jump!
WHAT DO WE KNOW?
As usual, the staff at TechTools has some inside info that we can't yet share with you- Dammit! Contractual obligations will allow us to share the following tidbit of info:  Ean Golden was directly involved with the concept and design of the controller and software.
A CLOSER LOOK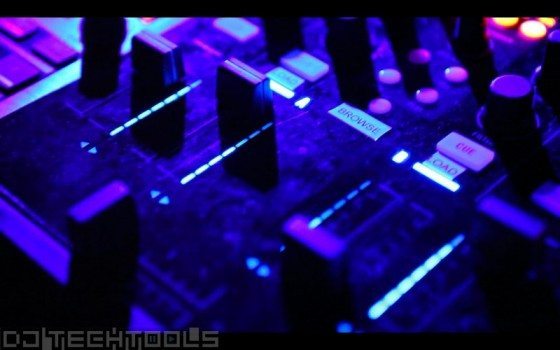 Pausing a 30 second video can be a pain in the butt so we grabbed and cleaned up a few of the best shots so you can get a better look at the controller.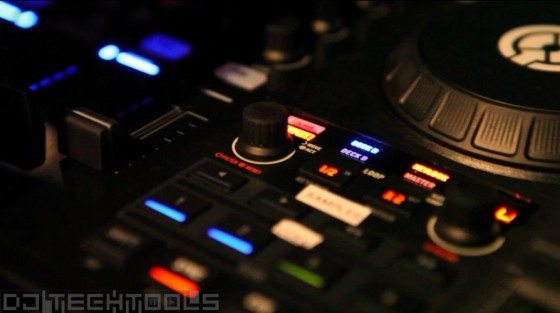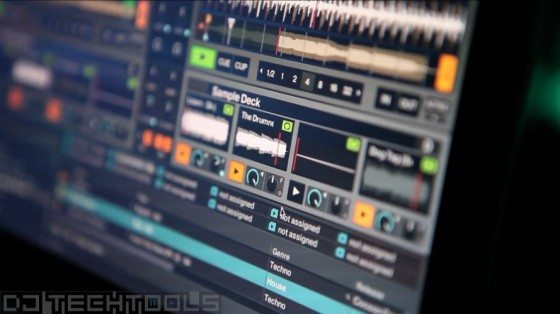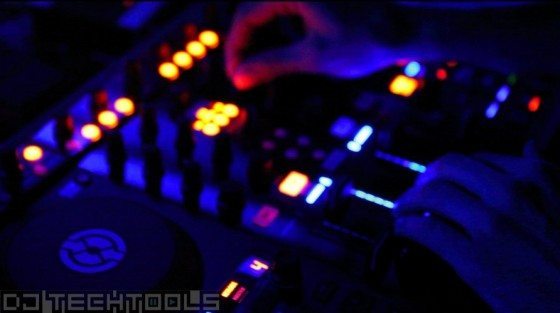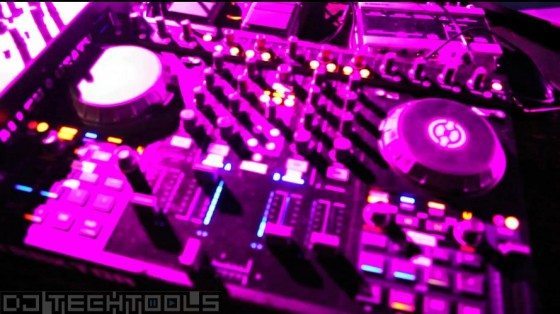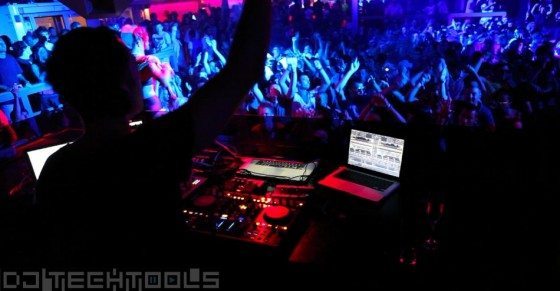 WHAT DO WE SUSPECT
Should a DJ wish to speculate, one could deduce the following from the screen shots above:
There is a new software on the way with 4 loop players/samplers
This will be a 2 deck/4 channel mixing console much like the new Xone DX
It  has a built in sound card
The outer decks are switchable to control 4 virtual decks.
Lots of good LED feedback
What looks like 4 cue pads per deck
NI is calling it a Traktor System (Hardware and Software combo)
Rumors are flying that the software is called the s4
That's pretty much it- tell us what you think in the comments!
*Update regarding the VCI-100SE*
Several people have asked about how this will affect the future of the VCI-100SE.  Our flagship controller has managed to last for several years now because it has proven to be a reliable, fun and well balanced solution. We will absolutely continue to sell, support and integrate the controller with future versions of Traktor. For DJs looking for a portable controller at a lower price- we think the SE will still be a great product and the only controller with our one of a kind mappings.
Since Ean helped design the new Traktor controller, DJ TechTools will be selling it with some special perks exclusively for our customers. Add your name to the list bellow and get the first chance to buy the controller. Exact price and release date are not yet public.