Slovenian-born and Brooklyn-based producer Gramatik has been a musician since elementary school – but only in the past few years has he received global recognition for his production work on Pretty Lights Music label. In this interview, learn more about the tools he uses in the studio, onstage, and how he combines live instruments into the mix during shows. Watch the full thing inside!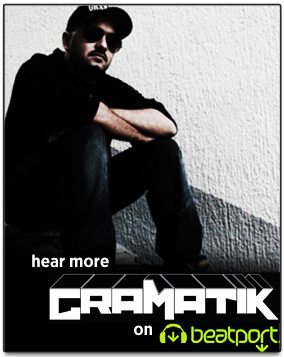 Worth noting is another one of Gramatik's more interesting projects since this interview was filmed is teaming up with fellow producer GRiZ to form GRiZmatic. Check out this pretty awesome onstage footage of the duo in action – even more great behind-the-booth peaks at gear and equipment in this video.
Additionally, if you're into Gramatik's music, feel free to support him by checking him out on Beatport to listen and learn more.
Here's the main track from the video:
Want to ask Gramatik even more questions about his production and live performance setup? Try him on Twitter, @Gramatik