There's no doubt that the DJ industry has become more saturated in the last five years, with more aspiring DJs eager to share their passion for music discovery, mixing, and curation with dancefloors around the world. It's all too easy to become stagnant with so many DJs everywhere, so today we take a look at some of the more common habits of mediocrity that DJs fall into – and how to avoid them!
LEARN FROM THE SUCCESSFUL
Everyone loves success stories, especially when it comes to DJs that you personally know. I have friends who actually "made it". Sometimes I do brag about them and at times envy them. When I was starting out 7 years ago I used to ask myself questions like "How did they make it?, how did they attract raging fans, why are they getting high profile remixes, what am I doing wrong?"
While statistics on DJ success rates are non-existent, I took the liberty and counted every DJ that I know personally in my hometown (Washington DC!). The total amount was 176, and only 4 of them achieved success – which I define here as incremental growth in music knowledge, fan-base and DJ-technique in a 5 year period.
That puts the rate of success for DJs I've known at 2.2% –  pretty low. Either way, the "hurdles" to become a successful and scalable DJ are high, and they get higher every day as challenges continue to increase.
One of the major obstacles to a DJ's growth is mediocrity – failing to use your abilities to do and be more.
Most of us have found ourselves in that awkward-yet-comfortable position of settling. Mediocrity is self inflicted and so is excellence. If DJs have the ability to chose mediocrity or excellence (good or great), why do people choose the former more often than not? Here are some traits that defines mediocrity in most DJs – and how to avoid them!
1. STUCK ON REPEAT: Playing the same set from previous gigs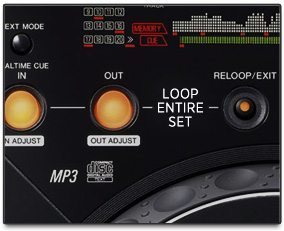 This happens all too often – a resident DJ who plays the same set over and over again every week. Unknown to them, people do notice and comment about the lack creativity and effort on their limited track selection. These DJs developed a habit of knowing what works and fail to innovate when they play to a new/more selective crowd.
Yes, the set they played last month really rocked the crowd and received numerous compliments. That doesn't mean the same set will replicate to next week's gig. This habit is a silent killer to your creativity and plunges you to the pits of mediocrity. It can be challenging for weekly residents to come up with new sets every week. You constantly have to be looking for new music and rare remixes.
Here are some tips to get out of this routine:
Follow your favorite producers and labels and ask to be in their music promo pool. Most producers are constantly looking for gigging DJs to play their unreleased tracks.
Go through your library and listen intimately to tracks you haven't played in a while. You'd be surprised to find some gems you forgot about.
Take a break from the booth for a week or two and listen to different styles of music
Breaking away from old routine will make you a more versatile DJ and an experienced music programmer – something that being an expert at mixing doesn't teach you. You want your audiences to come back expecting something new, even if it's still the same genre or theme.
Read More: How To Stay Productive In DJ Sessions or In The Studio
2. IDENTITY JACKING: Portraying a fake persona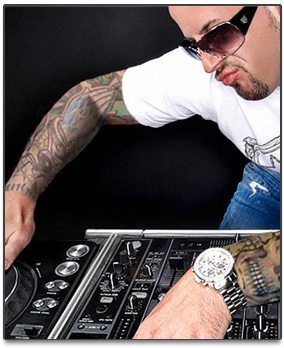 Identity-jacking isn't limited to fictional characters. When your name is also your brand, this can potentially be very damaging. It doesn't make sense to replicate the image of other high-profile DJs to your own. It makes you look unauthentic.
More DJs do this than you might expect – promoters and club managers are constantly making fun of DJs with over-glorified personas. Most importantly, it alienates you from your fans. It's even worse when you show up and not do a great job in the booth. This quality really hinders your chances of landing gigs with promoters.
In 2009 I opened for a very popular deep house DJ in Miami. His image was on posters and videos were bigger than life but he was not fake. I was initially intimidated to meet him. As my set came to an end, he walked into the booth with a great smile saying "You were amazing, I really enjoyed your set. If you are ever in New York, please email me to hang". He was authentic and real and also managed to make me a bigger fan.
Moral of the story: humility and being real are tremendous weapons you can use to sell yourself. It does take time to genuinely find yourself as a performer, but if you stick with it and remain consistently humble and let your actions/music do the talking, you will discern yourself from the rest.
3. FLANGE-CITY: Using too many effects while playing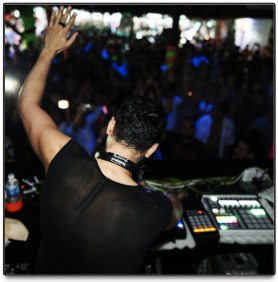 We love effects; they're a creative way to manipulate and add drama to our sets. Overuse can be buzzkill, especially from a listener's perspective. This happens when a DJ loses him/her to the music and plays for their own enjoyment of manipulating the audio as opposed to letting the tracks speak for themselves. You've seen that before!
One time a local house DJ in DC just got on the booth and by the third track he was excessively using the bass kill switch. I wasn't sure what he was trying to accomplish, but the track already had enough dynamic drive to keep the dance floor busy. I could tell the crowd wasn't impressed by his continuous effect use. Someone had to wake him up and tell him to chill out. Mediocre!
Discipline is the name of the game here. Watching Dubfire Live using an Allen & Heath DB4 mixer and two Traktor X1 controllers, he would play five minimal house tracks back-to-back, all dry without any effects. On the fifth track he would slowly add some delay to the track from the mixer. While transitioning to the sixth track, in a subtle way, he decreases the delay timing creating his own unique buildup. He then begins adding reverb to the delay effects taking the crowd to a huge elation followed by a drop.
Keeping the energy constant for 40 minutes or so, followed by an artificial build up created a unique style for Dubfire. The disciplined use of effects really separates him from the rest.

4. TRASH TALK: Talking down about other DJs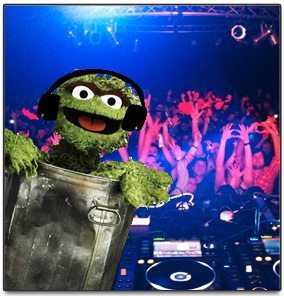 Talking behind anyone's back is terrible thing to do period. Although a lot of DJs do it. Does this sound familiar – "Why is he playing up there? I can do a better job than that" or "Oh did you hear that? He just train wrecked for a second".
As DJs, we say those things to feel good about ourselves and perhaps to critique the performance of others, but there lies danger in loudly saying them in the venue – or if we don't know who we are talking to. One time a DJ friend of mine walked into a new club and met a beautiful young girl next to the DJ booth. He didn't like the music, but the crowd was great. His opening line was "Hey, I like this place but the DJ really sucks". Girl responded saying "Well that's just too bad, because he's my older brother". Imagine the humiliation and embarrassment. He promised not to put down any DJ from then on.
Talking unpleasantly of other DJs could affect your chances of getting booked, especially if you don't know who you are talking to. Imagine if that person knows the promoter or the manager of the club, it automatically puts you in a bad spot. I recommend saying pleasant things about DJs to people you don't know, otherwise it's best to remain quiet, instead internally noting your criticisms of the DJ and analyzing them later if necessary.
5. RAMPANT INEBRIATION: Excessive substance intake
When I first started DJing, I would get tanked up a bit to dampen down the adrenaline, and I'm sure that's how many beginners feel. I think I was able to play OK, so it must have worked. As my DJ career progressed I could take it or leave it, but usually took it, as I liked having a couple of drinks while playing tunes – end of story! It can loosen up your playing – I have no doubt about that.

Having a rider that includes 10 drink tickets is a lovely perk. However, a drunk or high DJ can quickly become a sloppy DJ. It's easy get caught up with the crowd and music, but there are small things that alcohol and drugs can do to affect your sets like: Your levels become loud, your track selection is clouded, reading the crowd is short-sighted and eventually your sets evolve to an aggressive and perplexed performance.
Drinking some might be okay to bring composure and calmness to your nerves, but most professional DJs choose not to drink during their sets. Perhaps they might have a beer or two before playing and stick with water throughout. I've experimented with myself numerous times by recording my live sets during gigs, and the majority of my exceptional mixes were the ones I consumed zero drinks.
LOOK BEYOND WHAT'S EASY
Excessive ego and apathy are the root of most mediocre habits, especially in our industry. We settle for mediocrity because it's safe, comfortable, easy and it just feels good. The more you settle for mediocrity, the more it begins to look like genius and excellence. On the other side of the coin, humility, professionalism and committing to constant never ending improvement everyday goes a long way. You'll easily differentiate yourself from the rest by pushing more everyday, every gig, every track.
Read More: Ean's 2010 article on "The Right Amount Of Hard" for DJs
As always, I'm curious as to your thoughts – do you know any DJs who seem to be mediocre or stagnant? What are their traits? Have you noticed some the traits in yourself?

Editor's Note: At the request of our readers, we've added one of the top rated comments on this article below – a confession of mediocrity from reader Pete / PedroMac along with some advice:
Hi, my name is Pete and I am a mediocre DJ. Thank you.

Seriously though, I have been playing in bars and clubs for nearly 14 years now and it recently dawned on me that the reason I wasn't enjoying DJing any more wasn't down to 'music being crap these days' or 'the punters not being open minded enough'. Plain and simply I had got lazy and mediocre gradually over time. Where I used to spend hours every week practising and seeking out music that really turned me on, I stopped practising altogether and would maybe take an hour before a gig to download a handful of popular new tunes that I thought the bar/club managers would approve of. I threw myself into rapid gear acquisition syndrome under the pretence that the latest shiny bit of kit would allow me to be more creative but ended up only using the features that made my life easier (a friend even coined the name DJ 8-beat Autoloop in my honour). Excuses like 'I do this every week, it works', 'the punters are all drunk and don't care', 'if it's going to be a quiet night, I'm just going to get hammered and play what I fancy' and I'm ashamed to say even 'I'm only doing it for the money' became more common.

So what changed? I recorded a set and listened to it the next day. It wasn't the worst set I've ever heard and technically ok but it was so safe I ended up turning it off. I could predict what the next 3 or 4 songs would be (and I never play from set lists) and about 70% of the tracks I had probably played week in, week out for the best part of 3 years. The real wake-up call was when I thought about how many times I've had kids come up to me asking how to get gigs and I've given the usual clichéd response about practising and sticking to music you love, then turned back to the decks to continue microwave mixing music I didn't like for money. Every one of those kids deserved that gig more than me on enthusiasm alone.

And so I tried to think back to when I last thoroughly enjoyed what I was doing and used to get a real buzz from playing, practising and even just digging for new tunes. In an attempt to reclaim this, I have sold my Traktor S4 and gone back to Serato Scratch (not gear hating here, it just didn't suit the style of playing that I get the most enjoyment out of). I am setting aside an evening every week for practising / messing about and am constantly on the look out for exciting new music. The whole process has been liberating and I am now looking forward to Friday nights rather than dreading them, just wish I'd came to my senses a long time ago…
Header photo credit: Maksims Kuzmins
Mohamed Kamal is an ex SiriusXM DJ/Producer-turned-entrepreneur from Washington DC. He is the founder and CEO of Gigturn, a platform that connects DJs with fans and gigs.
Scratch that gear itch and check DJTT's curated selection