Mixing tracks together, we've done it, we know it, we've even become good at it. When you reach this point in your DJing career you may recognize how hard it can be to define a signature sound with your sets, an element that lets your music stand out from the rest of the pack. This guide discusses one tried-and-true technique for making a mix unique: mashing up your tracklist with acapellas and other vocal elements to create something completely new and exciting. Read on to learn about sourcing, ripping, mixing, and other acapella tips that'll keep your crowds begging for more.
Not to be confused with Barbershop quartets or college glee club, acapella tracks make up the heart and soul of many genres of dance music. On their own, acapellas just account for the lead vocal of a track, the aggressive head-banging refrain or sultry female voice that draws in many dance music fans. Acapellas can be used in your mixes as loops, one shots samples, entire melody tracks, or even remixed as stuttered glitched-out madness to create high energy build ups with. When used correctly, an acapella can become one of the most powerful weapons in your mixing arsenal.
Many times, a DJ mix can feel dry and repetitive if it lacks any sample-based elements like a vocal hit or stab. If fans are coming to your shows, chances are they really enjoy your taste in music. However, nothing in a set will give your audience a more elated surprise, a more unique live concert experience, than hearing a completely out of place vocal (especially a familiar one) being mixed over the latest bass-thumping rump-shaking song of the moment. Whether you are spinning disco house, progressive electro, or mixing drum n' bass with trance, 85% of the time it works (but do remember to mix in key!).
SOURCING ACAPELLAS FROM THE INTERNET

Luckily for DJs, there are a variety of sources online to, well, source samples and acapella tracks from. First and foremost (and most traditionally), you can sometimes find the acapella you're looking for by buying the single. Packaged with good remixes and more, the track's single might be a worthy investment for many digital DJs, whether or not you are hunting down a particular vocal. Websites like Amazon and Apple's iTunes have made this process even more painless by offering single tracks for purchase across a vast array of music, records your local store (if you still have a local record store) might never have available.
Another sample heavy gem to keep an eye out for are records known as break albums. While mostly scratchers and turntablists will seek these out, break albums (like the Baby Super Seal Kickstarter we mentioned last week) contain a wealth of classic samples and vocal hits sure to please any audience. For other physical copies of an album or single (it's called digging for a reason) the Discogs Marketplace can do no wrong. Amazon gets a bump here as well with their seemingly endless supply of sellers hawking hard to find discs at bargain bin prices.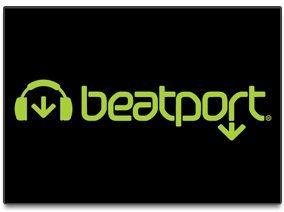 Beatport: Besides being able to download the individual tracks off of a single (again courtesy of Amazon and iTunes), exclusively digital-based sites like Beatport can help ease your search. Besides being the #1 place to find tracks online, Beatport offers an entire catalog of DJ odds and ends (AKA DJ Tools) to enhance your mixes with, including an extensive selection of new and classic acapella tracks from your favorite artists. Most tracks can be had for around $1.49, and if you're lucky, you may be able to find a compilation of tracks (usually sorted by mood or holiday theme) that give you what you're looking for at a slightly discounted price.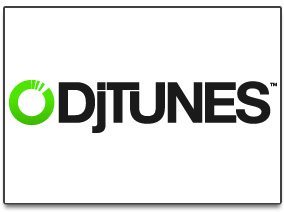 DJTUNES: If Beatport is the Death Star of digital downloads, DJTUNES is the scrappy but fierce Rebellion in the galactic dance track distribution wars. Though DJTUNES pricing isn't what you might call competitive with Beatport (most songs will run you about $1.99), their deep catalog of well sorted music fills in many of the holes other sites tend to have. With over 800,000 available tracks from 200+ record labels, DJTUNES has positioned themselves nicely as an alternative to the Beatport juggernaut. Particular to vocal tracks and hits, you can find everything you're looking for in their DJ Tools and Acapellas section.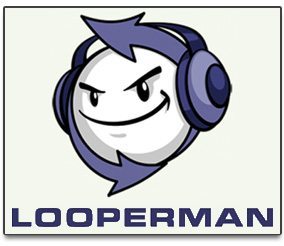 Looperman: Getting away from the commercial distribution model for a minute, sites like Looperman serve up unique and genuinely underground offerings from artists and music enthusiasts all over the globe. As more than just a site for samples, Looperman offers tutorials on recording as well as an active forum community of dedicated musicians ready to answer questions, collaborate, or even take your recording requests. With 45,300+ loops, 3800+ acapellas, and 94,700+ complete tracks as of writing this article, Looperman is sure to provide you with something fresh and unique to layer on your next remix or live set.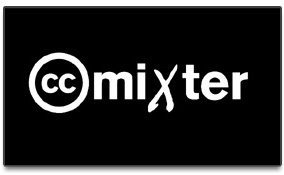 ccMixter: For those in the mood for something a little more "open source", ccMixter is a fantastic site for finding loops, samples, and acapella tracks, all available for free under a Creative Commons license. You won't be able to find the latest Top 40 vocal or major label release here, but what you will come across may surprise you. With over 3800 acapellas spanning electro, soul, hip-hop, gospel, and other genres, all from artists you've never laid ears on, ccMixter may well provide the mood or hit you're going for at a fraction of the cost (free!). By using content from ccMixter you're supporting open non-commercial music online, but take note of each artist's specific Creative Common license since you'll be bound by those terms if you ever want to release a remix for profit. Using ccMixter's content for live performances however generally falls under fair use. When in doubt, feel free to contact the artist!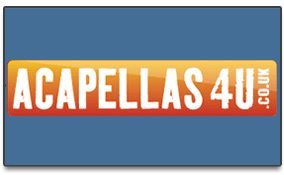 ACAPELLAS4U: Somewhere neatly in between Beatport and Looperman sits the site ACAPELLAS4U. Billed as "The #1 FREE resource Acapellas worldwide", ACAPELLAS4U bases itself around a forum community frequented by more than 545,000 users, from DJs and producers to recording engineers, fans, and music enthusiasts of all genres. ACAPELLAS4U takes their community very seriously. All user applications are vetted and approved (or denied) by the administrators, every upload is checked against a set of tight guidelines for quality and consistency, and users are restricted to a finite number of downloads every 30 days to prevent ruining the fun for everyone else. Though donating won't score you any extra features (but is strongly encouraged), users can earn extra download credits by uploading new acapellas to the database. ACAPELLAS4U is one of the largest and most respected communities out there for grabbing vocal tracks and other DJ tools, give their forum rules a glance and get on board.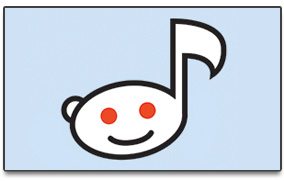 Reddit: Another bustling online community, some would say *the* online community, Reddit features host resources for the musically minded. Since Reddit is all about hierarchy it should be mentioned that many of these resources have grown out of the /r/edmproduction board, the music production hive-mind for dance, electro, dubstep, and anything else beat oriented. As the forum has grown so have the needs of the users, which is why you can now find a few sub-forums dedicated exclusively to acapella. One of the best for finding vocals has to be /r/IsolatedVocals, though currently "Never Gonna Give You Up" by Rick Astley sits at the #2 spot on the thread. Also note that many of the uploads here link to Youtube, so in order to take advantage of these submissions you'll have to find a Youtube downloader. Asking on Reddit can also yield results. Check out the /r/SongStems Reddit to find recorded material as well as the less frequented /r/NeedVocals to request the help of a vocalist for your next track.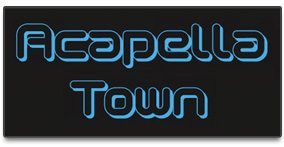 Acapella Town: With the internet being the internet, an article on sourcing sound wouldn't be complete without mentioning some of the ubiquitous underground blogs that cater to the gotta-have-it-now cheapskate in all of us. Many of these sites tend to share the same sets of samples at the same time, but careful about what you click on and what you download (especially on some of the more obscure sound blogs). Acapella Town is one of the better back alley sources I've come across when seeking out more commercial vocals. The quality of each track can be hit or miss, but Acapella Town is nicely laid out and sorted intelligently by artist, not to mention they keep the advertising click-thru BS and shady site design to a minimum.
A legal quick note on using your newly acquired acapellas! Be very mindful of the licensing on each vocal track (and even short samples and hits). Just because you have a copy doesn't mean you have permission to redistribute or make money off of any work that uses these sounds commercially. Many of the sites mentioned above have thorough explanations of what you may use their content for, and like any good producer, you should want to stick by the artist's desires. If in doubt, especially on Looperman and ccMixter, send a message to the content creator for permission. Many of the artists will be happy to be a part of your creative process.
RIPPING YOUR OWN ACAPELLAS

Desperate times call for desperate measures. When the search for an acapella track fails, there are certain production techniques a DJ can take advantage of to isolate the vocals on a track. In order to be successful at ripping your own acapellas you must work with a high quality audio file (MP3s will not cut it here) and you will need both the instrumental of the track as well as the full version with vocals.
A trick known as "sample inversion", though not fool-proof, can help you capture just the acapella of your favorite song. Sample inversion works by canceling out all of the background frequencies in a track, inverting the audio on the instrumental track, and leaving you with the vocal frequencies to do with as you please. Sample inversion can be applied by following these steps: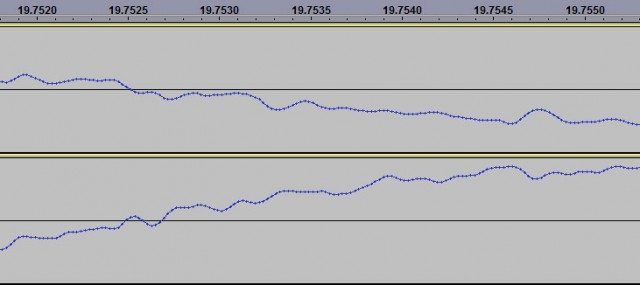 Step 1. In your favorite audio editor (I like using Audacity for this), import both the instrumental and the full song on to separate audio tracks.
Step 2. Since the song you're working with is most likely in stereo, convert both tracks to mono audio and pan one all the way left and one all the way right. Audacity will split both stereo tracks when converting to mono, so also remove any extra tracks that may have been created during this step.
Step 3. Take care to make sure that both tracks are perfectly in sync with each other, lining up the start point of each waveform. The position of the peaks and valleys in the waveform and how well they line up is crucial here. This alignment must be surgically exact in order to isolate the vocal properly.
Step 4. Once you've lined up the audio, select your instrumental track and use the Invert option to flip the waveform upside down. This will create the audio cancellation effect we're going for by adding interference to the instrumental of the layered tracks, letting the vocals shine through without any background frequencies.
If you hear a muffled backing track with a clean vocal part, then pat yourself on the back because you've successfully applied sample inversion! If not, you shouldn't get discouraged. This technique relies heavily on both tracks being mastered in the same exact way at the same exact tempo and at a high quality bit-rate. Getting all these elements spot on can be difficult, but try using this technique on older tunes for surprising results.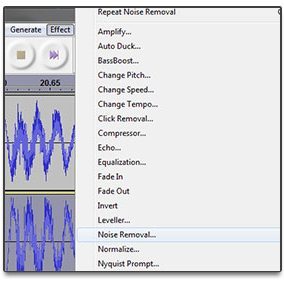 Another useful trick for isolating vocals involves applying Noise Reduction to a track in the hopes of filtering out the high end or low end frequencies of the audio. If successful, you'll be left with the middle shelf of the vocal and almost no background instrumental. In order for this technique to work you'll have to use a song with a very simple backing track, where the instrumental sits in mostly the same frequencies (high or low). In Audacity select Effects -> Noise Removal and try tweaking some of the variables until you get a clear isolated acapella with minimal background noise.
DIGGING THE CLASSICS – WELL-KNOWN ACAPELLA ORIGINS

Keeping a set list fresh by mixing in acapella vocals can be a DJ's signature as much as it can be an effective tool on the dance floor. At their best, acapellas act as a throwback, giving the audience a new twist on something classic to nod their heads to while also demonstrating that you, the DJ, have studied your house music history books and know them well, paying respects to the artists who laid the foundation for the music you love so much.
There are countless examples of classic vocal hits and acapellas which DJs have used to enhance their live sets. Whether it's the latest Top 40 track or some dusty old sample from the past, your audience will go crazy when they unexpectedly hear your unique take on a classic vocal melody or pounding house loop. Here's a short list of some classic vocal tracks, tunes that have become dance music institutions in on to themselves, and where their groundbreaking sample origins can be traced back to:
The beginning shout in the seminal deep house track "

Can You Feel It

" by Mr. Fingers was sampled from the

first track

 of the same name on a Jackson Five live album (and has been sampled countless times since then).
The classic Siren sample can be followed back to the track "King of The Beats" by Mantronix. There are many siren samples out there, but this is THE Siren. The Siren, of course, is not to be confused with the Air Horn

, but please, never use the Air Horn in your mix.
Though it is most known from the Rob Base & DJ E-Z Rock hit 90s tune "It Takes Two", the "Yeah! Woo!" break comes from 1972 Lyn Collin's funk track "Think"

.
Fatboy Slim's call to love everyone on the track "Drop The Hate" comes from a sermon delivered by Reverend W. Leo Daniels titled "Answer to Watergate".
David Schulman is a guest contributor to DJ Techtools – interested in writing for us? Check out the DJTT writers page. 
Header photo credit: David Minton/Denton Record-Chronicle