Almost every DJ who has had a taste of success has considered it – the idea of dropping everything and trying to make a full-time go of it. Today we've got a great story by one of our contributing writers on how he made the decision to quit his job to DJ more. Learn some of the biggest obstacles involved in such a decision and how modeling a DJ career like a company helped him achieve success in today's article.
LEAVING A JOB TO DJ?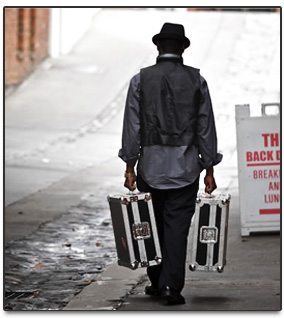 It all began with a simple question that no one could answer.
"DJing?" my then-girlfriend exclaimed, "Is that all you want to do?" I surprised her with a statement that any ambitious DJ might say: "I've decided to take this thing full time." (This conversation came after gigging 4 times a week for a full year straight!)
Three years later I was dealing with a tech startup, pilates instructors, and a recovering cocaine addict with a severe anxiety attack. I met the woman of my dreams who thought I was a crazy Afro-Arab lost in the world of DC misfits, and a Goldman Sachs executive who I mentored, only later to know I was his mentee. In the end, I got my answer, but only after I found myself hesitating in front of a send button of an resignation email that took three hours to write.
And all because in October 2007 I asked myself this:
"How can I earn a living full time doing what I love? Can I really sustain a living by just DJing and producing records?"
Clearly I was love-drunk with music and the industry. Quite honestly, I didn't want to sober up.
Here's the cold truth: deciding you want to quit is usually just the first move in a long and cerebral chess match you'll play with yourself. I've found that people's inability to quit their current day jobs had little to do with the perceived riskiness of their new professions, their financial situation, or general economic conditions. The real barrier for most of us is not external. It's our own psychology – we:
So how are the brave, smart, and savvy DJs able to break free? How those individuals were able to overcome the psychological barriers and finally quit with conviction? It's all in the preparations and it starts with your psychology.
GET YOUR MIND RIGHT: QUIT FOR A BETTER LONG-TERM, NOT A QUICK FIX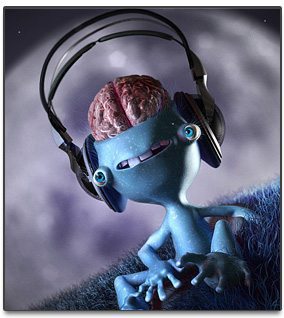 The first step in making the leap is to recount your career goals and visualize a life-changing leap forward, not an incremental hop. Stop being a serial quitter, become focused on the long-term goodness of fit.
Why the emphasis on a long arc? If you're looking to quit your job just so you can avoid that micromanaging boss or break free of a tedious daily task, you may be shooting too low. Quitting your job for the life of the party and for minor improvements could leave you equally dissatisfied a year in. To avoid this potential cognitive dissonance, take a longer term (5 years+) view of the mountain you actually want to climb. Map out what the journey might look like, and make sure you'll value its rewards. You get an average of 10 chances to quit in your lifetime, and each career step should bring you significantly closer to your true passions.
For me, a producer at SiriusXM Radio working with music technology and plenty of DJs coming in and out of the building, I was miserable. I had a sexy, ego-stroking career that made for great bragging material. But I was being eaten alive by all the work, and drained by the politics of working in a large company.
I had an insight at the launch of a huge project that our team successfully completed despite impossible expectations and long hours. Everyone was gathered together and the division President said 'Thanks to the team, we made this happen!' All I could think was, 'Here's an empty recognition for a product I didn't care about.
At the time I was gigging three times a week, producing 4 tracks/remixes per month and building a music production school in Washington DC. I had a challenging schedule.
FINDING INSPIRATION
I had an "a-ha!" moment after reading the quote: "Life is too short to be in a boring company". I started researching local DJs and entrepreneurs who took a leap of faith towards their dreams. I thought, 'These people are really enjoying themselves!' In my job, I was having fun, but not experiencing real meaning. The people I researched had great fulfillment and continuously hungry to move forward in their lives, the opposite of what I saw in the stagnant corporate environment. I thought 'If they can do it, maybe I can too!'.
I consumed hundreds of articles a week on entrepreneurship, financial planning and marketing. At home, I was building a project studio with high-end analog gear and producing like an automated assembly line. I found myriad resources on the science of innovation, success and business. I think I earned an MBA in two months by just reading. My mind was finally in the right place.
PREPARATION
"Good luck is a residue of preparation" – Jack Youngblood
I made a firm commitment to quit my day job in four years. Anxiety about losing a steady paycheck was horrifying and gigging three times a week wasn't enough to pay the rent and bills; I needed to find another income stream.  I needed to land more local gigs, remix projects, improve my production skills and grow my fan base.
The easiest way to organize all of these activities was to visualize myself as a mini-startup. After reading so much about entrepreneurship and startups; operating like a company made sense. Here's how I organized my activities:
Business Development: Getting Gigs + Remix Work: I dedicated two days out of the week (if I'm not gigging) on just networking, contacting labels and helping other DJs with their gigs. I constantly emailed indie House music labels. Didn't get any response 8/10 times. Early on I knew everything was a sale and email wasn't a good medium to build relationships. So I started traveling to NY and Miami to meet label execs face to face until I landed a remix project. The rest was history.
Product Development: Improving My Production Skills: I spent over 20 hours a week producing music. It's the best way to get better.
Marketing + Promotion: Growing A Fan Base: I learned the art of inbound marketing (Blogging, SEO, website optimization, social media, building back links, lead nurturing, email campaigns and analytics). Tuesdays and Wednesdays were my dedicated days for any marketing activity. I compiled an email list of over 2500 people in three months and continuously engaged my list with funny and informative emails. Building genuine relationships with my fans was a rewarding experience and still is.
Financials: Paying Off Debt/Saving: Crunching numbers, making projections and understanding my spending habits was an amusing ordeal. Using mint.com, I analyzed my spending for the past twelve months and I knew what I needed to eliminate. You'd be surprised how much stuff we don't need in our life. I had to pay off my car, credit cards and other loose ends in two years. I then saved 50% of my income for another two years. My goal was to have 18 months of cash (rent, bills, food and party monies) until I generated more income.
Revenue + Income: The idea of getting a part time job to generate another source of income was ludicrous. One of my many passions is mentoring, so I started teaching music production in one of DC's popular clubs. The owner was generous enough to have me use his dancefloor as a classroom on Sundays from 4pm to 7pm. I rented a projector & screen and plugged to the club's sound system. The class was a success! I moved out of the club and started hosting workshops around the city until I created DC's first music production school.
CUTTING THE CORD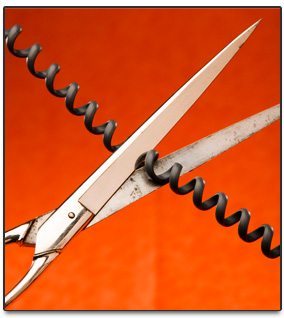 Four years later, I had 16 months of cash in the bank, paid off my debt, grew my fanbase, acquired more students and was releasing three tracks per month on reputable labels. I just needed the right moment to draft a resignation letter. I was afraid for a long time to pull the plug. Finally I did and it was the most liberating feeling.
It hasn't always been easy. I definitely made mistakes, especially around some financial decisions for myself. But I practice being gentle with myself when I make blunders. It's a natural part of the learning curve. Success can bring challenges as well. I found out that 60% of my students wanted to learn music production just to get more DJ gigs, and not for the love of music. I had to re-align my strategy and founded Gigturn.
No two DJ stories of making the transition are the same, which is what makes entrepreneurship so interesting! But my story certainly illustrates a couple of important points about deciding when to quit workin' for the "man". My initial goal was to DJ and produce full time, but now I found a bigger and more meaningful goal. I've learned flexibility and adaptability are important to keep the passion alive.
Making sure that there truly is interest in the market for your skills as a DJ and producer before you cut the strings is vital. But perhaps even more importantly, listen to that little voice in your head and make a choice that's in line with your long-term health and well-being. Starting a full time DJ career that you're passionate about can only do great things for your mental and physical health. Maybe you'll be able to take a leave from your job to have some time to plan your DJ career, or maybe you'll need to start your transition part-time while still working your job full-time. No matter which path you take, there's no better time than now to start your dream career!
Editor's Note: Mohamed Kamal is an ex SiriusXM DJ/Producer turned entrepreneur from Washington DC. He is the Founder and CEO of Gigturn, a platform that connects DJs with fans and gigs.
Header photo credit: Marina Gondra and a bit of Photoshop.