The 1996 film Vibrations is maybe one of the worst movies you'll ever see about the world of dance music. Its plot revolves around a guitarist who loses his hands in a car crash, only to find himself, after numerous twists, transformed into a leading figure on the US rave circuit when his friends create robotic hands for him to produce/perform electronic music. With James Marshall and Christina Applegate in the lead roles, the film is the epitome of '90s cyberpunk cheese but for its acting and writing, not necessarily its message. At its core, it aims to illustrate that when it comes to expressing yourself (particularly as a DJ), where there's a will, there's a way. In that spirit, today we look at a few DJs who have adapted their DJ environs to suit their disabilities, proving that indeed anyone can DJ if you surmount a few obstacles and put your mind to it.
WILDE AT HEART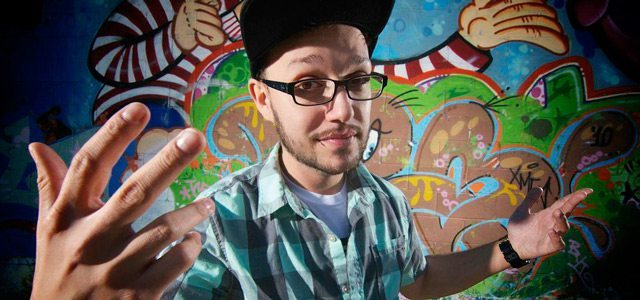 New York-based DJ Robbie Wilde makes no bones about his disability—in fact, he uses the handle "That Deaf DJ" for all of his social media. He lost most of his hearing as a child (he has 0% hearing in his right ear, and 20% in his left), but, when he was 18, he was inspired by to take up DJing. "So I hit up DJ Shiftee at Dubspot and asked him, 'You seem to love challenges—here is one. Teach a deaf kid to scratch,'" he says. "The next day the journey began." That journey, which is still ongoing, first consisted of two four-hour classes per week, for about two years. "Since then, I'm still learning and growing," he adds, "trying to get more creative in any way possible. I am now back at Dubspot to further my music production skills and to get certified!"
Since he still has 20% of the hearing in his right ear, Wilde is able to use a special in-ear monitor to amplify sound, but naturally, there were still a lot of hurdles for him to tackle. "The biggest struggle at first was beatmatching," he says. "I started off using strictly CDs, so beatmatching was all in the feeling. Unlike today, with programs to make it easier visually, and sync buttons, I still keep to the roots of doing things the right way. Now with all the options that are available, I use them, not to 'cheat' but to get more creative, quicker, and keep the art of turntablism alive." The onscreen waveforms and their color differentiation allow him to more easily mark cue points for vocals, bridges, etc.
But when it came to learning scratching, there were a host of other skills he had to develop in tandem. "Shiftee taught me about muscle memory," he says in a video produced on him by Dubspot. "So when it comes to scratching patterns, that's just from practicing and consistency of doing the same thing for two hours in class."
"The key to success for the first level of turntablism is training your body to do things. It's all muscle memory," echoes Shiftee in the film. "The difference with Robbie and someone else is just how you get those muscles to practice the right thing, so we took this kind of visual waveform approach. But as long as the muscles are doing what they need to be doing, you're going to build up the correct habits and get good."
Wilde's technical setup is pretty simple and traditional, with two Technics turntables, a Rane mixer, an X1 controller, a customized Starkey Hearing Ear Monitor, and, to help amplify his music intake, "the biggest speaker I can find," he says with a laugh.
The key to success… is training your body to do things. It's all muscle memory. — DJ Shiftee
"With me being hearing impaired and deaf, I'm very physical with my hands, and [it's with] actually touching and working on the equipment that I learn the full detail of it," says Wilde. "I think a lot of people don't realize that that's a very huge part of it—aside from hearing what you're doing, little details are very important."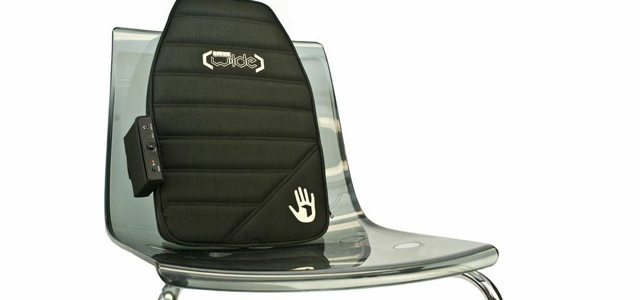 To help hear and feel those tiny expressions, Wilde has been working with the creators of the tactile audio device SubPac, providing the developers with feedback and using the SubPac in the studio. "I'm looking forward to the progress of their next-level technology and how it will continue to shape the way not only DJs and producers interact with sound, but shape the lives of individuals in the deaf and hard-of-hearing community," he says. "Headphones for the deaf, in a sense."
Read more about the SubPac.
Any advice for other DJs in a similar position? "Look into the technologies I use, and don't give a shit about the public criticisms, because I've been in this game for a long time, and have 'heard' it all"
HOOKED UP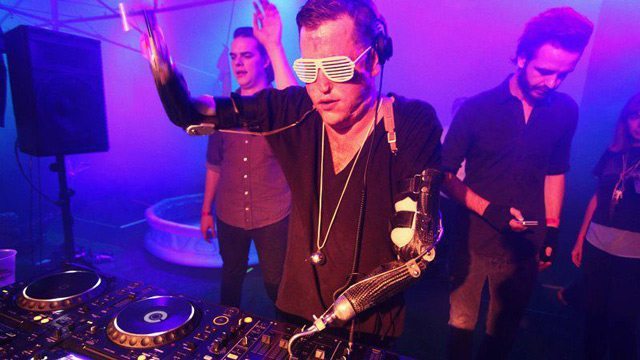 Australia's DJ Hookie has pretty similar motivational advice: "Disregard your disability and get on with it." When he was 18, Hookie (real name Tom Nash) suffered a severe attack of meningococcal septicemia, a bacterial infection that caused him to have two heart attacks, a threefold weight gain, restricted circulation to his extremeties, and left him in a coma for 18 days. It also resulted in the need to amputate parts of both of his arms and legs. Once Nash recovered, though, and was outfitted with prosthetics (including the tools that provided him his DJ moniker), he was committed to living life as normally as he could, and part of that meant starting the DJ crew and club night Starfuckers in Sydney.
Disregard your disability and get on with it. — DJ Hookie
Nash says his start to DJing was awkward—but not necessarily for the reasons you might think. "We only really had access to the decks when we were at the club. I didn't own a pair at home for quite a while, really, so my only time to practice was in front of people," he says. "It definitely made me learn faster, but on the flipside I guess I took less risks. Taking risks is a really good way to improve your skills and confidence. It's also a fantastic vessel for humiliation when things don't work out—which in itself is humbling."
When it comes to the tools that make DJing possible for him, Nash claims he's "always felt it was more beneficial to adapt to what's around rather than looking to how the tools could be improved." That means avoiding using anything other than his bare prosthetics whenever possible. "The better I get at using my hooks to perform tasks, the less I need to rely on other forms of technology (which, in addition, evolve faster than you'd have time to adapt to them anyway)," he opines. "I like the knowledge that I can be faced with a setup that any able-bodied DJ is given and perform better than them."
And to keep that DJ setup simple, he relies on just two CDJ-2000s and a DJM-900 mixer, with his tracks load onto a USB key and processed through Rekordbox prior to showtime. "Most clubs have this setup, so I'd rather stick to the simplicity of it, and just try to work on a good set with the least amount of junk or superfluous gear cluttering my life/DJ booth."
There's little different in his studio as well. He has some special "input peripherals" for his computer, but not much more than that. "It's pretty hard for me to use a traditional mouse on a computer so I use a trackball, and map buttons to click and hold," he says. "I've found the keyboard that best responds to my hooks, rubber faders, and knobs, etc., but nothing too 'MacGyver' is going down in our studio." But because of his unique experience as a DJ, surely he's developed some type of special club-land skills, right? Just "the ability to pretend I'm listening intently to mundane conversations in nightclubs," he jokes.
Of course, Nash and Wilde are not alone in their pursuit of DJing and producing while smashing preconceived notions of what's possible. Check out what folks like Philadelphia's DJ TouchTone and France's Pascal Kleiman are doing to circumvent their disabilities while still rocking the decks.
Have you overcome disability to DJ? Tell us about it below.