DJ residencies and weekly/monthly parties are a staple in cities of all sizes around the world – from packed local bars to megaclubs on tropical islands. Much has been written on the ways to pack out a DJ gig, but today we're going to talk about some of the deadly sins that too many promoters and DJs commit that have the exact opposite effect.
Flyer Bombing/Carpeting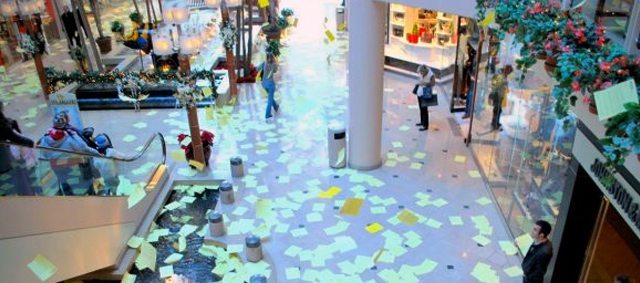 A key reoccurring theme throughout this piece should be the golden rule of gig promotion: Try To Not Be Too Annoying.  Portlandia famously captured what DJ gig promotion feels like to the average person pretty well:
One tactic employed by venues and promoters is to go to a space where potential club goers are (bathrooms, dancefloors, college campuses) and literally throw promotional flyers everywhere. Here's why this sucks:
Someone has to clean that mess up.
Your flyer is branded as throw-away and litter
Most of the flyers are wasted and never seen at all.
Adding more noise to the world is rarely a good way to be heard.
A variant on this is flyering cars that are outside of night clubs and sticking postcard-sized promos under people's windshields. While both of these techniques may increase awareness of an event, they are unlikely to build loyalty.
Facebook "Invite All" Tricks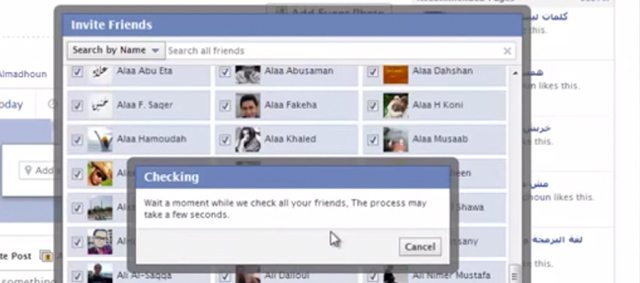 One of the reasons that so many Facebook users have stopped caring about event invites is because promoters and DJs have figured out secret ways to invite all their friends to every single event, every single week. Here's why this sucks:
People who live in different cities will ignore the message (they might even block your invites, or unfriend you)
People who have already been invited to every single event you've done in the past and never came will likely still never come
Some people will just hit "attending" as a way of showing support.
Healthy Alternatives:
Individually message the people you want to come and remind them in days leading up. This takes more work but is much more likely to succeed.
Post the event on their wall and write something about why you want to see them there. Don't copy and paste, write a real message!
Invite people who you think will reasonably come – and then follow up with them!
Bad Flyer Design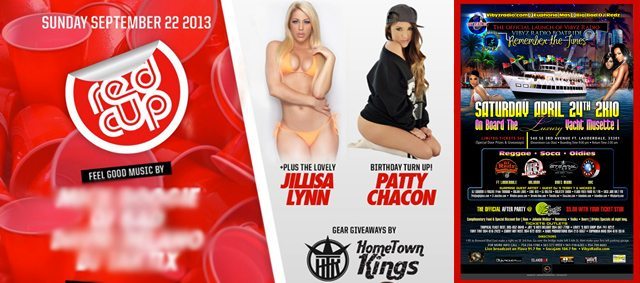 Sex sells. So the best possible thing to do for your DJ promotional material is to plaster is with super-attractive models, right? This is a club night cliché, flyers that put scantly-clad women on the flyer in the hopes that it will attract more people to the event. It's really tacky, and in general might work for getting dudes to come to an event – but will those supermodels actually be there? More importantly, will women who see these fliers ever actually consider coming to the gig?
Alternately, many promoters provide far too much detail on the poster or flyer- which misses the point:  convey essential information within a short glance. Here's my own personal test for if a flyer is well designed or not:
Get a stranger who knows nothing about your event
Flash the flyer at them for .5 seconds to 1 second (no longer!)
Ask them what the flyer was for and what details they can remember.
The more they can remember, the better your design.
Charging A Big Cover / Having Rude Bouncers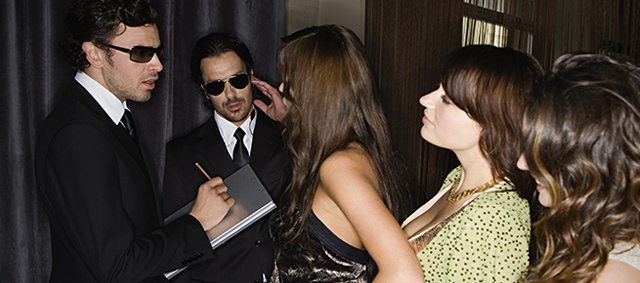 This is a "point of entry" turn off – when the night club's security is excessively overbearing or rude to people coming into the club. Get on good terms with the door staff, and make it clear the tone your party aims to set. Ask the venue manager to encourage them to be welcoming and positive while still doing their jobs. The bouncer is often the first person someone sees when they're coming to your event, and having a bad first initial experience very easily taints the rest of the night.  Until your event has a large natural draw or something distinctly special about it, you have to walk a fine line in terms of how much you charge at the door (or to RSVP prior). The competition is literally every other activity that night, and if the price of entry doesn't make sense, they'll choose something else.
Expect The Venue To Do All Promotion
Many DJs who are starting out with their first or second residency or DJ night will spend all of their time prepping for the gig and expecting the place they're playing to take care of getting heads through the door. Sometimes venues do have their own innate pull – but don't rely on it, even if you always see it packed out. Do your own hustle and get people you know to come out, support, and bring their friends to at least the first few gigs you play at a venue. This shows the manager/owner that you're serious, and is very likely to produce future gigs.
At the same time, do make sure the club/bar/lounge can use their resources to promote your event! To ensure the venue promotes your party and not the others, make it easy for them. Prepare a full media kit (images, event write up, etc) and send it to the venue well ahead of time. Score extra points by pre-writing a few suggested posts for social media that include a link to the event page / ticket purchase page.
Share All Of The Details In Capital Letters On Social Media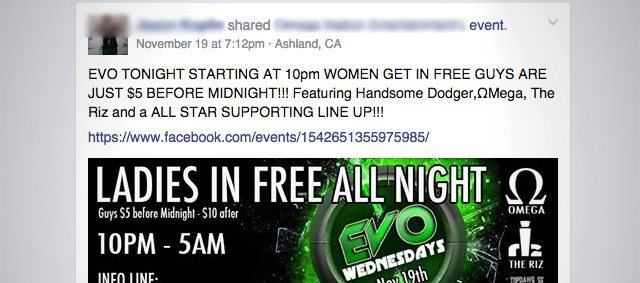 Have The Exact Same Gig Every Week/Month
Perhaps one of the hardest things about throwing an event where one to four DJs play music for a few hours while everyone drinks is making sure that it doesn't grow stale after just a few repetitions. Constantly be asking: how can this event be more interesting or exciting? Here's some initial ideas:
Take control of the lighting in the club and set the mood. Learn to use the lighting board (if there is one) and trigger basic lighting FX to keep the energy going
Work with the bar to come up with a unique drink special – this might seem simple, but it will stand out and potentially boost the bar revenue
Have an aesthetic in mind and decorate your event to match
Collaborate with one (or more) VJ friends – see if they're interested in becoming a part of the event to curate a original visual look.
(Your Suggestion Here) 
We want to know how you keep it interesting and avoid throwing the exact same gig every single time – let us know in the comments and we'll add the best suggestions to the article (and credit you for the idea!)