For many DJs and producers, new Apple laptops have been important because macOS has been a historically bulletproof operating system for playing live. But with the MacBook and MacBook Pro lines both shifting to USB-C only, what do DJs and producers need to continue to use their current setups? Keep reading for our advice.
USB-C: An Industry-Wide Standard
Many online commenters waxing poetic about the new Macbook Pro yesterday came to a few false conclusions:
There's no USB ports on the new MacBook Pro
Apple is removing an industry standard port and replacing it with their own proprietary one
In fact, USB-C is the new standard of USB ports. The original USB-A standard, which we're all used to, was introduced in the mid-1990s (on the iMac G3). Twenty years later it's time for a new standard – and there's a distinct list of advantages that make it clear that this connector will be the expected port on every device in the future:
10Gbps top speed transfer rate
2.6mm port height allows it to fit in phones, super-thin laptops, and other slim devices
Completely reversible – there's no up or down orientation for the connector
Same connection on both ends – no device/computer sides to the cable
Supports DisplayPort, HDMI, power, USB, and VGA – all over the same cable
Supports 100w power delivery – so most devices will be able to be charged and powered and data connected via this cable

Over 700 different companies are a part of the group that designed and developed the spec for this new port, including Microsoft, Apple, Samsung, Intel, HP, and Dell. You can expect continued adoption of it by manufacturers as it becomes more widespread and manufacturing prices go down.
Apple might be "out in front" in terms of releasing laptops that only has USB-C ports on it, but we expect to see most other manufacturers follow suit. For another example, look no further than Google's latest product introduction, the Pixel phone, or other devices like the Nexus 6P, 5X, OnePlus 2, etc.
Adapters: Are They Safe?
Many adapters on the market are being made by third-party companies, which means that you should use caution when shopping. There's a rigid set of specs that USB-C cables and adapters need to conform to.
We're living in a bit of a "wild west" situation where many cable companies and accessory developers are quickly creating accessories without paying attention to the specs – so read the reviews carefully! Particularly look for reviewer Benson Leung on Amazon – he's reviewed many USB-C devices to ensure they're up to spec.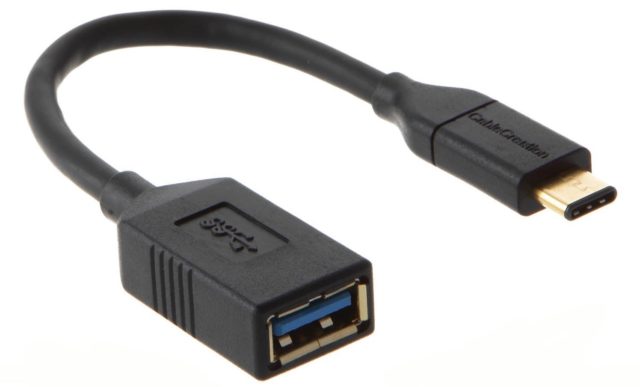 The most common adapter that DJs and producers with a USB-C laptop will want will be a USB-C to USB 3.0 A Female adapter. The above $13.99 3-pack from CableCreation on Amazon is highly reviewed (and up to spec). This will allow you to quickly start using your legacy USB devices with their original cables.
If you'd prefer to avoid adapters all together and have a lot of USB-B devices (the most common DJ controller port), you can get cables that go from USB-C to USB-B.
Editor's update 12/8/17: DJ TechTools now makes USB-C Chroma Cables for just $14.99 each!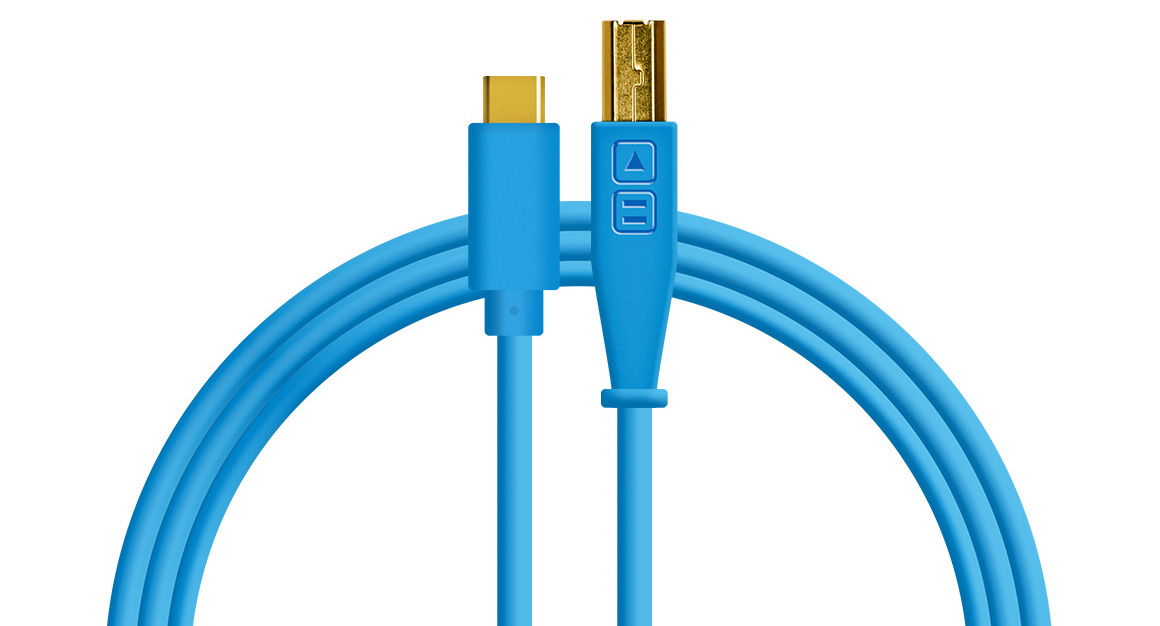 USB-C Hubs
Many of these hubs are plagued by issues that go beyond failing spec. In an era of faked Amazon reviews, this can often be difficult to detect. As Micah Singleton from The Verge writes,
"Third-party USB-C hubs are notoriously a disaster. They overheat, are missing crucial ports, or the ports they have are underpowered, and on many of the ones we've tested, the SD card readers consistently fail to work.. […] I, along with a few other Verge coworkers who own the laptop have used just about every viable USB-C hub to date, with less than stellar results."
Micah begrudgingly recommends is Apple's own mutiport adapter – but even that adapter isn't great – just a HDMI port, a USB-C port, and a USB-A port. Not exactly versatile – and it's $69…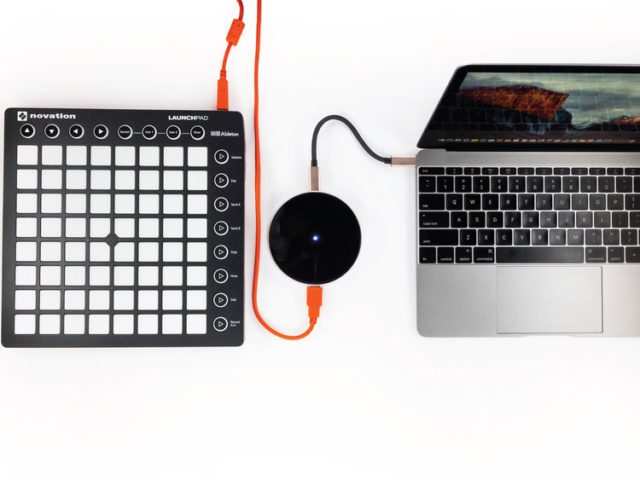 But there are hubs that look promising coming soon – like the Arc Hub, with HDMI, Mini Display, SD Card, 2 USB-A 3.0, and 2 USB-C ports. This hub is still in development, but is set to ship in January for $105 – preorders here.
You could also take your luck with any number of USB-C hubs available on Amazon – from $9 to $64 – but buyer beware. We recommend using FakeSpot on anything you're about to buy to detect fake reviews on Amazon.
USB-C Devices
So far there still aren't very many devices on the market that are directly USB-C. We suspect that it may take at least one more year (NAMM 2018?) before we see any devices in the pro audio market come out with a USB-C connection as standard.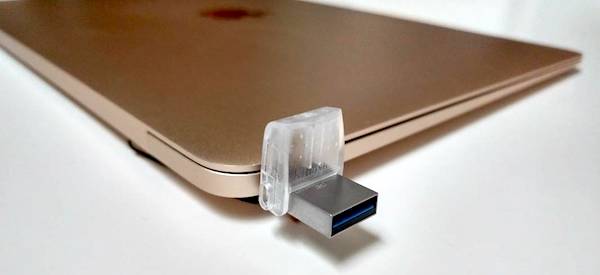 However, there is one very important USB device that every creative professional needs – and many DJs use it every day: a thumb drive. There's already a number of dual-port drives on the market – like the Kingston DataTraveller microDuo 3C, above. The prices are reasonable as well, which is great news for early adopters – the 128 GB model is $39.99 on Amazon.
USB-C Chroma Cables?
One final section here – mostly as a poll – would you buy USB-C Chroma Cables if DJTT developed them? As always they would be high-quality USB cables in great colors, with shielding and ferrites to prevent any noise issues. Let us know in the poll below:
Great news! We now sell USB-C Chroma Cables in the DJTT store.
You can forget about tiny adapters that can easily get lost in a dark booth. These high quality cables ensure that all your audio and MIDI devices have a reliable connection with no compromises. Label gear by color so you always know your soundcard from your controller.
Our new cables are fitted with 56k Ohm resistors which ensure your devices only pull the power they need. This helps protect both the your computer's and peripheral's internals, giving you a reliable and trustworthy connection.