There's an entire industry surrounding protective cases for musical equipment gear. Specialized hard and soft road cases exist for almost every piece of equipment. But instead of spending hundreds of dollars, what could you make from $30 and a trip to Goodwill? Take a look at DJ Cannon's DIY project in this article.
From Suitcase To DDJ-SB Case
Shared with DJ Techtools over the weekend was a quick, fun way to make a quality case for DJ controllers. The mind behind the unique case is DJ Cannon, an Alabama-based mobile DJ – which makes sense, because mobile DJs are always having to move their gear around and want to keep it well protected while doing so.

"Road cases for DJ controller and laptops run $300 or more. I wanted something cool and rugged. Vintage Samsonite suitcases are both.
The suitcase was $7 at Goodwill, and is on the older Samsonite Silhouette with metal sides, so I know it's more than rugged enough to use as a road case. It smell like old lady's dirty underwear, so I decided to rip out the interior and replace it. It's still 'just a suitcase', but I then made padding to fit my controller and laptop and headphones in.."
Keep reading to see the steps of how DJ Cannon made this unique case:
Step 1: Gut and Paint

To start the project off, he first ripped out the old internal material inside of the case, sanding the inside of the lid and painting it black.
Step 2: Padding!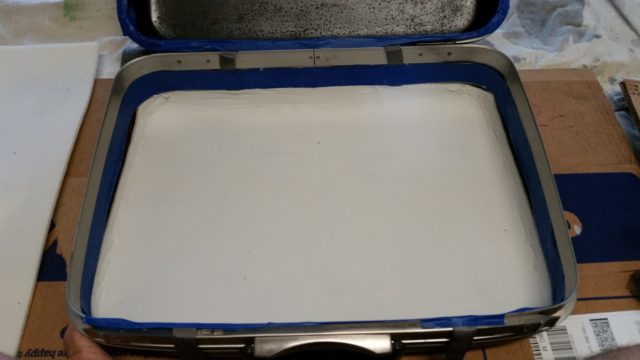 As with all good gear cases, it's important to make sure there's enough shock-absorbing material around your gear to reduce any impact damage should the case be dropped. DJ Cannon lined both the top and bottom of the case with 1/4″ foam padding.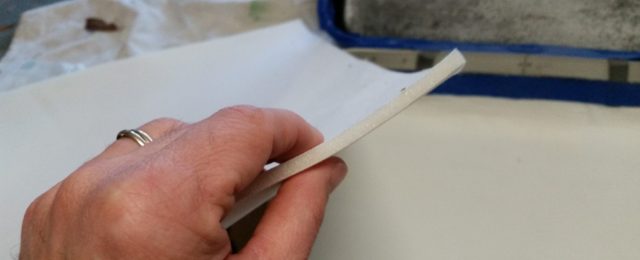 This padding is known as "foam stabilizer", and is sold in fabric stores. It's essentially just 1/4″ foam with a thin mesh cloth on each side of the foam.
Step 3: Upholstery!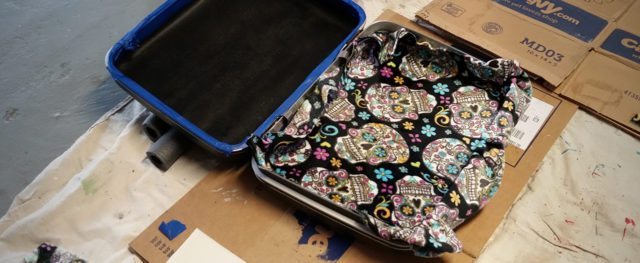 For a unique design and a soft interior to the case, Cannon cut pieces of plush fleece with a Día de los Muertos pattern to fit each side. The suitcase already has a retainer to hold the edges in place – he just cut the cloth to match the size while it was laid inside.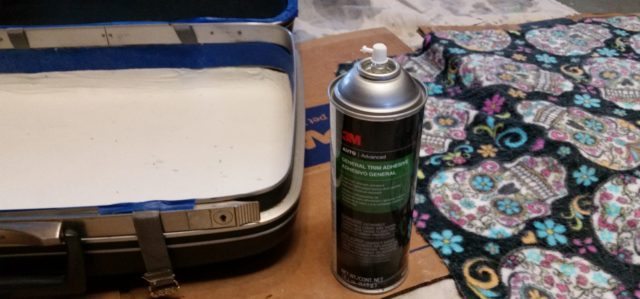 To get the fabric to stay in place, a bit of spray-on automotive headliner adhesive does the trick.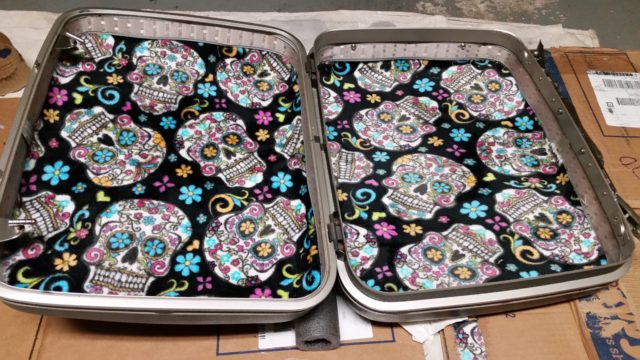 Step 4: Add A Plywood Divider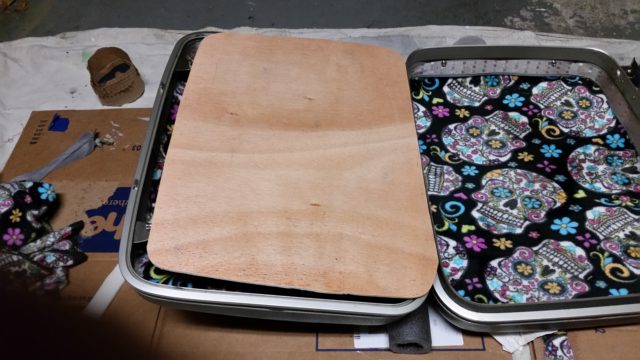 Instead of the original cloth divider in the suitcase, he decided to cut a piece of plywood to the shape of the suitcase. Eventually it will have egg crate foam added to it for extra padding. This divider allows him to keep the controller on one side and other gear on the other – and it latches securely to the top side.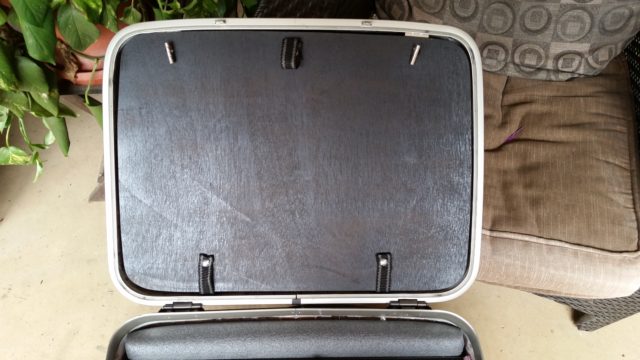 Step 4: More Padding + Flourish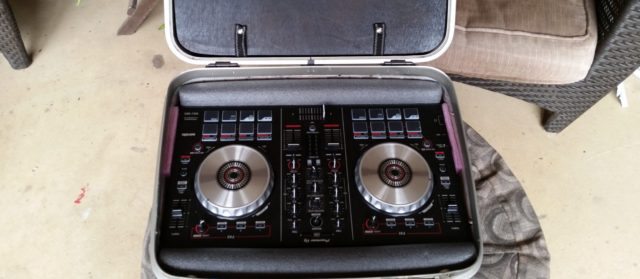 On the controller side of the suitcase, Cannon added more foam (HDPE foam insulation for pipes, in this case) to make his DDJ-SB controller fit snugly inside of the case.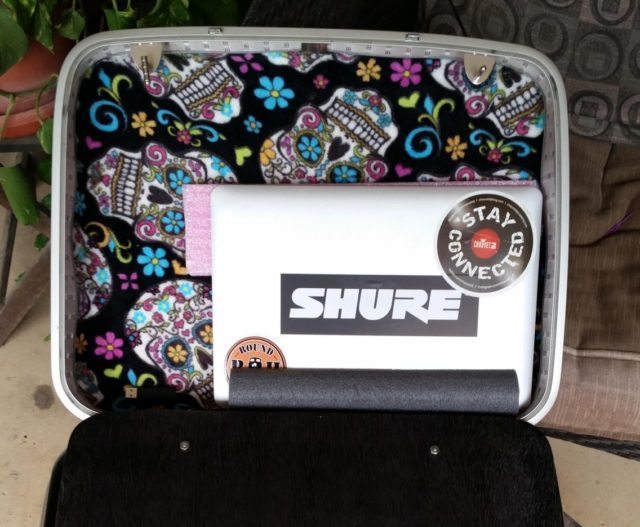 On the top side, behind the divider, there's room for "a laptop, power supply, headphones, and cables. The laptop will be in a padded sleeve and the divider will get egg crate foam attached."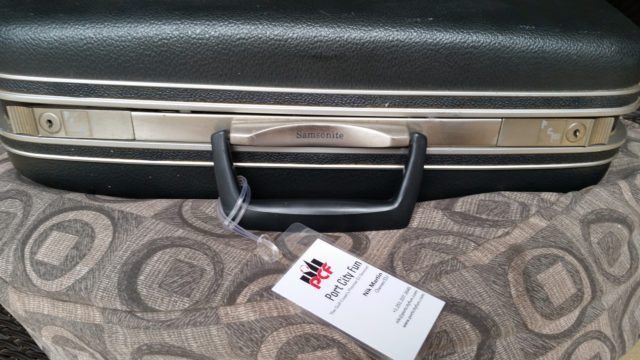 Older Samsonite suitcases seem to have a great reputation – DJ Cannon shared a final thought on future projects:
"[…] the larger old hard sided Samsonites are great for lights and cables. My next project is an led par case that will hold 8 LED pars. It will just be carpet lined."
Other Creative DIY DJ Gear Cases?
Have you made your own unique DJ gear cases, or have photos of another unique project like this? Share them in the comments on this article and we'll feature the coolest ones.