Today V-Moda is announcing a brand new top-of-line headphones, the Crossfade 2 wireless model. They combine the portability and sonic quality of the M-100s with the wireless Bluetooth capability of the Crossfade Wireless model. Keep reading to learn more about this new generation of cans, designed for DJing and casual use.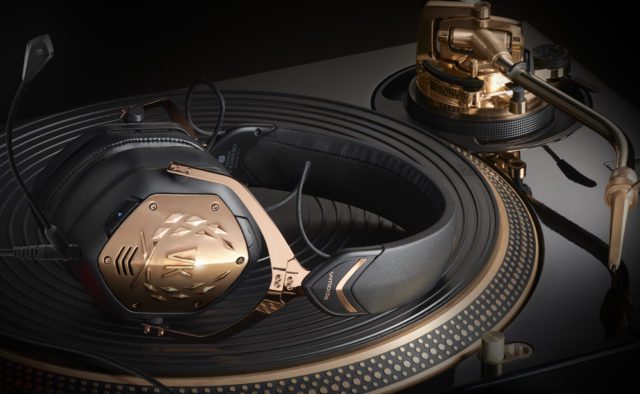 Product: Crossfade 2
Manufacturer: V-Moda
Price: (starting at) $330/€330/£300
Availability: Now! Get yours at the DJTT Store
At DJ Techtools, we've loved the V-Moda lineup of headphones since their early models. The cans that the company produces are robust, have amazing stereo separation, and are built for the physical stresses of a performing DJ life.
This new Crossfade 2 models seems to marry two concepts – the popularity of wireless Bluetooth headphones (great for casual listening, but have too much of a delay for real-time DJing) and the sound quality of the high-end M-100 models. On this new generation, there's new dual-diaphragm drivers, a wider frequency response when they're in wired mode, and bigger earpads to make it comfortable to wear the cans for a long time. Here's the full list of "what's new" on this model:
New dual-diaphragm 50mm drivers using a hi-resolution CCAW coil
Frequency Response Wired: 5 – 40,000 Hz vs. 5 – 30,000 Hz
Weight: 309g (with standard aluminum shields) vs. 292g (with standard aluminum shields); weight difference is due to bigger battery 15% bigger
Battery Capacity: 430mAh (up to 14+ hours music playback) vs. 380mAh (12 hours typical usage) [on original Crossfade wireless]
The Rose Gold model features Qualcomm aptX audio codec for near CD-quality sound over Bluetooth which allows for the best wireless listening experience available
Using larger, deeper cushions with an adjustable Steelflex™ headband that naturally contours to fit your head, Crossfade 2 Wireless keeps the bad noise out and the good noise in
Our Initial Impressions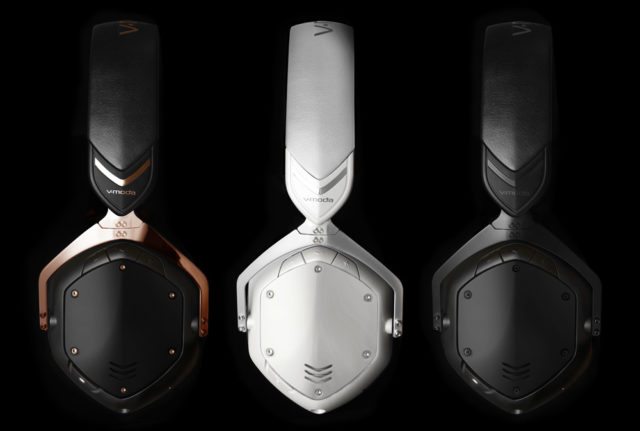 V-Moda sent us a pre-release pair of the Crossfade 2 headphones prior to launch, and they're quickly making a case to replace my two sets of headphones – M-100s behind the DJ booth and Crossfade Wireless when traveling.
It's a "best of both worlds" scenario – having Bluetooth headphones is great when on the go, but the previous model wasn't able to fold up into the smaller case size. With the new drivers and increased frequency response, the Crossfade 2 sound just as capable when plugging into a DJ mixer – while the previous generation fell flat in comparison to V-Moda's M-100 model.
We're still putting the new model through the paces, but my first impressions are that V-Moda succeeded in aiming to take the best elements of their high-end models and put them into one package.
Crossfade 2 Tech Specs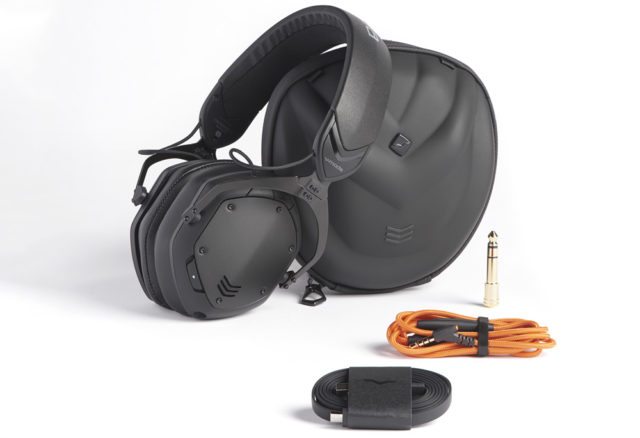 Drivers: 50mm Dual-Diaphragm (patent pending)
Frequency Response Wired: 5 – 40,000 Hz
Headphone Sensitivity: 100 dB @ 1kHz 1mW
Speaker Sensitivity: 107 dB @ 1kHz 1mW
Microphone Sensitivity: -42 dB @ 1kHz
Impedance: 30 ohm
Weight: 309g (with standard aluminum shields)
Battery Capacity: 430mAh (up to 14+ hours music playback)
Cable: 1-Button Reinforced SpeakEasy Microphone 3.5mm cable
The new model of Crossfade 2 Wireless will come initially in three colors – the favorite Matte Black, as well as Matte White and Rose Gold. They also continue to be tested for strict durability requirements, as the company notes:
Crossfade 2 Wireless retains the luxurious combination of steel and metal materials along with improved vegan leather that lives up to the military-standard MIL-STD-810G testing guidelines. The cables are tested and reinforced to bend over 1 million times, up to 100 times the industry standard.
Want us to match up these headphones against any others? Let us know in the comments.