One of the long-standing online DJ and production schools, Dubspot, is being accused by former students of never providing classes, but taking potential students' money nonetheless. As reported first on Thump, students are claiming that the school swindled them out of their money. Keep reading for insight from reviews, former teachers, and more.
Here's what Thump's report notes:
Former students and teachers […] have accused its CEO Dan Giove of fraudulent activities and erratic behavior […] over 55 students alleged that the school did not deliver the classes which they had paid for upfront, and in some cases have not issued refunds.

[…] students complained of poor communication on the part of the school's staff, and classes being rescheduled multiple times. Students also said that when they did manage to go to a class, there was often no instructor present because they themselves had not been paid their teacher's fee and refused to teach.
Dubspot has been having these issues for a number of years – including this December 2015 report of a instructor quitting and Dubspot taking no action: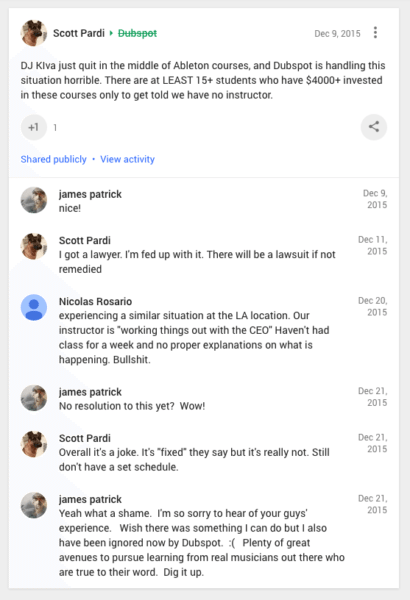 Dubspot's In-Person Schools Shuttering
Originally Dubspot had two in-person schools (one in Manhattan, and the other in Los Angeles), but both of them have very quietly shuttered. The school in Los Angeles was the subject of multiple citations from the Bureau for Private Postsecondary Education here in California. The most recent citation in July of 2016 was for operating without approval to provide postsecondary education services – and the citation assessed a steep fine of $50,000: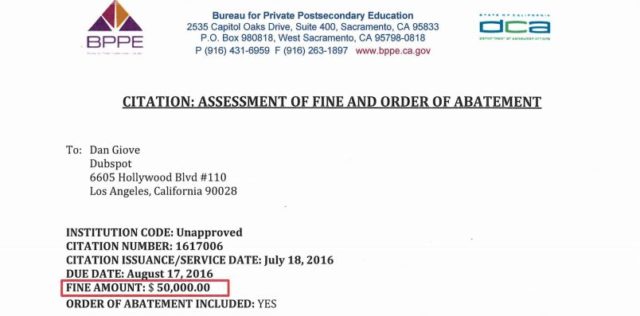 And based on a Reddit thread from March, the NYC school also kept getting shut down by city officials:
From The Perspective of Former Teachers
We did a bit more digging around Dubspot to find out what various former teachers associated with the school had to say – but didn't have to go much further than the most recent Glassdoor reviews to see similar tales of woe: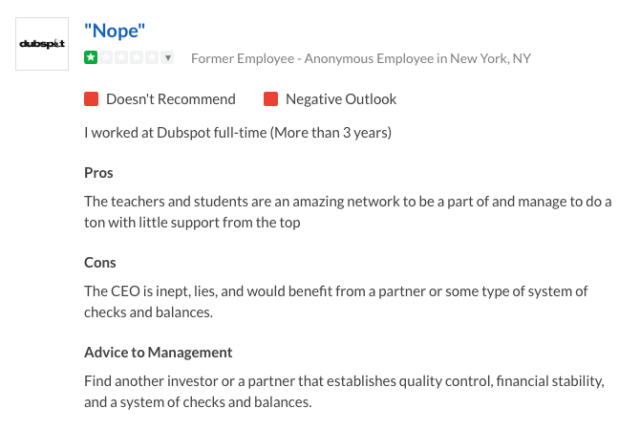 Our Own Dubspot Experience
In the interest of being transparent about DJTT's advertising relationships, I thought it would be pertinent to note that Dubspot purchased advertising on DJ Techtools many years ago. When I went back to look at when exactly it was (2013), I found out that amusingly, they actually still owe us a significant amount of money in unpaid invoices.
We hope that the team still running Dubspot can make things right – and pay all backowed money for untaught classes and teachers – but at this point, it seems like legal action is the path that most students are taking, according to Thump:
Dubspot, which was founded in 2006 by Giove, is also currently the subject of ongoing legal action by students and staff who have taken their cases to court for amounts ranging from $150 to $10,000.

While some students have already won their cases in the courts, most of the students THUMP spoke with said they have yet to receive a response from staff regarding their refunds.
Have your own issues or stories about Dubspot? Share in the comments below.