We've been chronicling the progress of Jeremy Bell's homemade tape scratching device, the ScrubBoard, since 2014. The self-labeled "audio toy" has gotten occasional updates over the last few years, and this time there's a dramatic innovation: tape playback. This brings even more versatile control to the ScrubBoard! Watch the video, or keep reading for our overview.
ScrubBoard (A Quick History)
The original idea for a tape-based scratching audio device was first publicly floated back in 2014, when creator Jeremy Bell build an alpha concept model for an unsuccessful Kickstarter campaign. The premise was novel. Instead of a turntable, which aren't designed with scratching audio in mind, he imagined a new medium of scratching that uses cassette tape along a board and a handheld playhead.
Last year, the Scrubboard got a new video update – with a rubber band-based killswitch that allowed him to easily transform the audio as it was being triggered by the play head.
Scrubboard in 2017
But this new update is probably the most exciting yet for the project. As Jeremy notes in the video, "One of the cool things about this design is that because I have these two different types of motion (playhead and tape), you get all kinds of possibilities that you really wouldn't have with a turntable." These include:
Letting the loop run and use the playhead as a live sampler across a playing loop
Moving the playhead quickly while the tape is playing to create unique effects
Recording live audio on the magnetic tape in real time and then immediately scratching it
Jeremy has also added the ability to jump between different concurrent tracks on the tape using his "rocker" fader. Because of how magnetic tape works, two samples can be at the exact same place on a tape, but on different tracks.
The Doublestop Rocker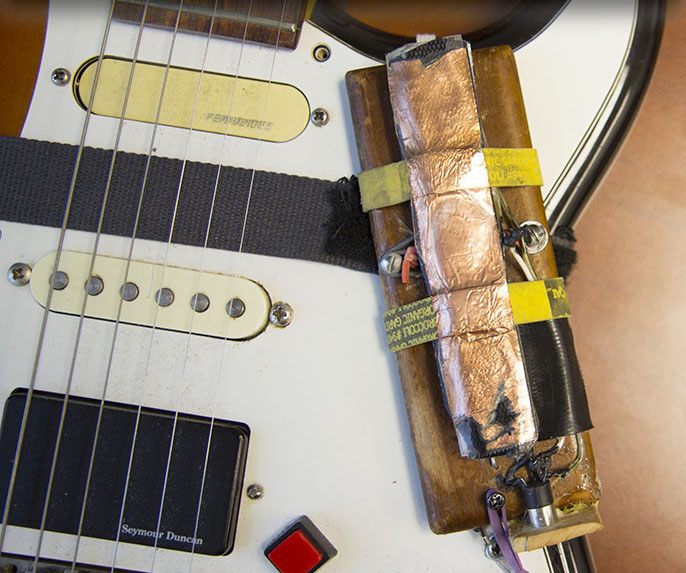 He teases it in this video, but the homemade "crossfader" used alongside the ScrubBoard is actually a homemade MIDI controller called the Doublestop Rocker. We don't know too much about this new device, but there's a new video with details slated for June 11th. Stay tuned.
A New Kickstarter?
At the end of the video, Jeremy also hints at a brand new Kickstarter to finally bring the device to excited consumers around the world. He encourages viewers to follow him on Kickstarter – which is a near-guarantee that we'll soon see a new campaign.