Just announced a few moments ago are two brand new products from Pioneer DJ. The DDJ-SR2 is a much-needed updated two channel controller, while the DJM-S3 is an entry-level DJM battle/DVS mixer. Both are designed very specifically with Serato DJ users in mind, which will be welcome news for many users who might be wondering if Pioneer DJ is only focusing on Rekordbox. Keep reading for the details.
DDJ-SR2: Two Channel Upgrade
Every other DDJ-S controller has gotten an iterative update, but for some reason the two-channel DDJ-SR2 has been absent until now. We're not entirely sure the motivation behind the delay, aside from the fact that the original controller has continued to be very capable.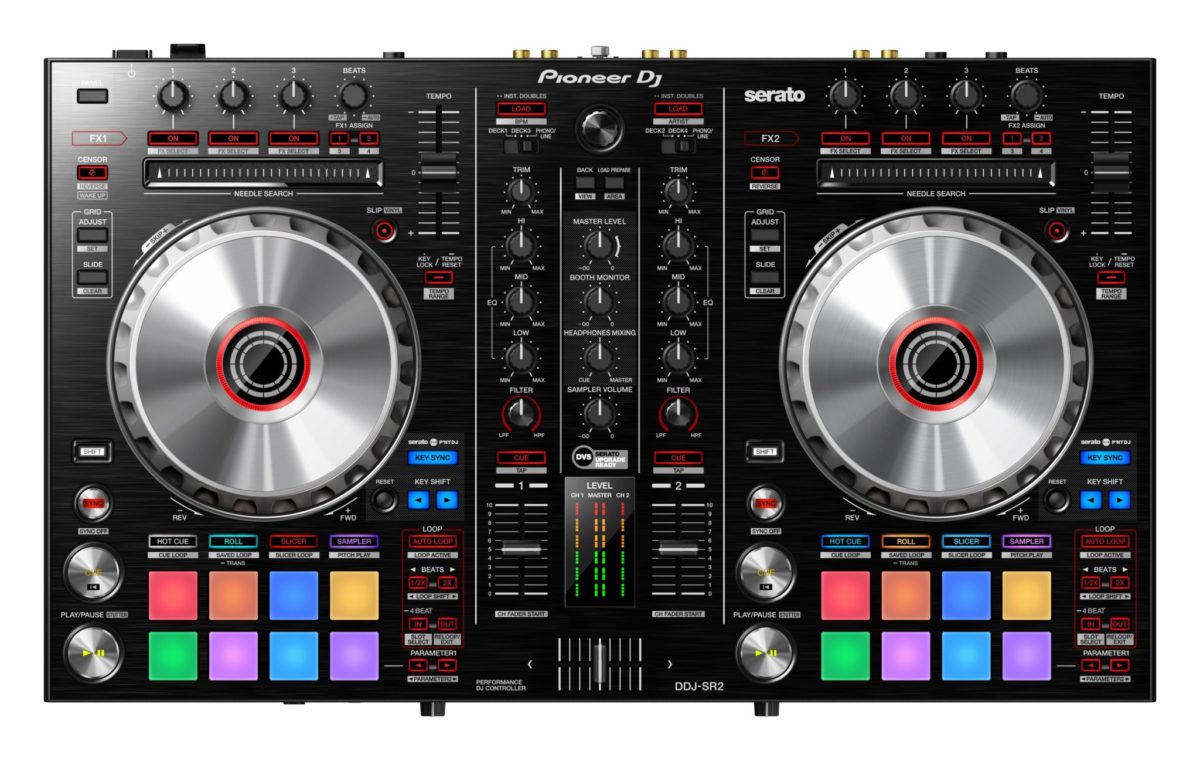 There's a handful of updates on the new controller version, including:
multi-color performance pads
dedicated controls for Serato DJ Pitch 'n Time expansion (which is included): Key Shift, Key Sync buttons, and a pad mode for Pitch Play control
Serato DVS upgrade ready (license not included)
18% lighter than the original DDJ-SR
Master output is now balanced XLR (used to be 1/4″ out) as well as RCA out
The new DDJ-SR2 is available now in the DJTT store for $699.
DJM-S3 Mixer
At the same time Pioneer DJ is launching a new mixer for Serato DJ users as well – the DJM-S3. It's a clear attempt to cement the company's dominance in the battle mixer world (the DJM-S9 has continued to dominate  sales charts), So why not make an entry-level model in the same family?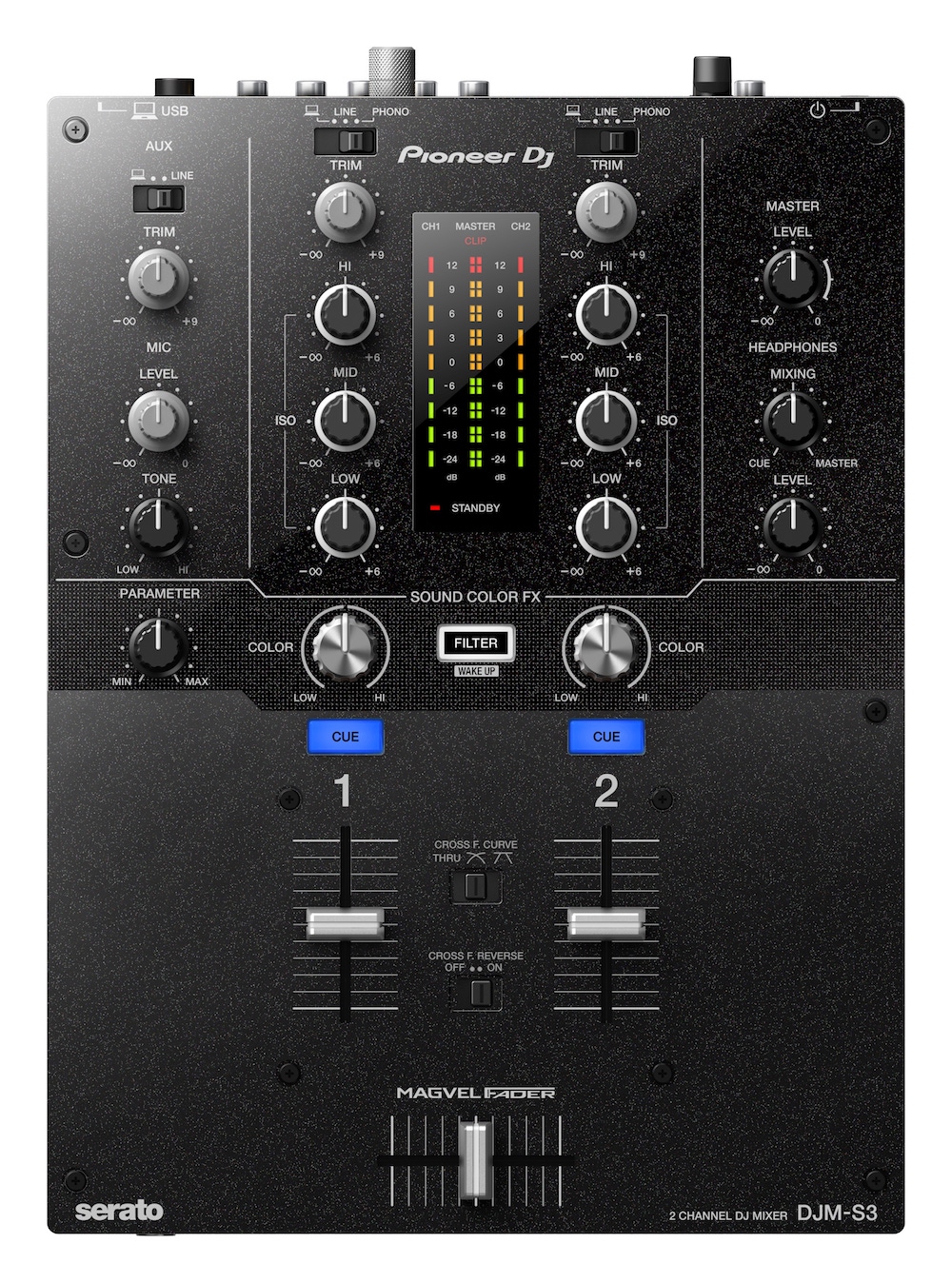 The DJM-S3 aims to do just that, providing the basic DJM battle workflow without too many overwhelming effects or features. It has a core set of functionality, including:
Serato DJ-ready sound card with DVS support
Magvel crossfader (as found on DJM-900NXS2)
independent channel filters with parameter control for adjustable resonance
XLR outs, two headphone outputs, GND terminal and mic/aux inputs.
The DJM-S3 is also shipping very soon in September, for a price of $499.