Shawn Wasabi rose from YouTube videos to being a household name in the live mashup/controllerism scene. His bubbly routines have inspired countless budding musicians to get into finger drumming. But some DJs who aren't into that scene may ask: why should we care? We think every jog wheel-pushing, record-spinning, and fader-sliding DJ can learn a lot from Shawn.
Create Great Media, Often
Virality is a huge part of creating a following. It's important for any artist with an online presence to regularly put out quality work. If a DJ drops a routine, mix, or edit only a few times a year, they can't expect to gain popularity. There's no golden formula as to how much content someone should create, but artists like Shawn became successful because they are constantly creating great media.
Video is the current internet medium of choice. Some creators earn significant money from posting videos. One of Shawn's earliest routines is his Mac n' Cheese live mashup (above). By his standards today, the video quality isn't the best but it is short (less than 5 minutes) and interesting. After that routine gained traction, he would continue to post quick videos (less than a minute long) on his social media pages of him practicing new things – even going as far to reveal behind-these-scenes clips:
rare piano solo bridge section from OTTER POP demo that i didn't use in the final performance pic.twitter.com/eV9LvaWLmV

— spicy boy (@shawnwasabi) July 25, 2017
strive to create short videos that cater to the short attention span of the internet
Constantly creating and sharing is keeps the momentum for rising DJs. Those looking to build a bigger fan base should strive to create short videos that cater to the short attention span of the internet. Content such as DJ mixes are great to post before/after events, but nowadays no DJ is seeing their mix go viral.
That's a big part of why routine videos have made a comeback – they're quick and easy to consume, like this DJ Brace routine from last year:
Keep the People Updated
People have short attention spans when viewing things online. To stay in the minds of followers, you have to update your fans often. Twitter and Snapchat are perfect for this because they're shortform media platforms. Twitter  is built around a concept of keeping things short and concise. Posting videos of a practice session or pictures from a studio session are perfect quick updates:
nev and I werking together https://t.co/KjPtQnwaAh

— spicy boy (@shawnwasabi) August 22, 2014
Snapchat is great to keep people updated with short, informal videos. Sharing pics and videos of gear, shows, and music shopping is pretty common for producers and DJs snapping. It can take some time to get a hang of posting regularly (hilariously, big artists have whole teams dedicated to it). A few things to consider:
Have a consistent brand and "voice" across every platform
Don't try to update on every social site, instead pick a few and do those well.
Short form is better. Stay away from long videos and posts
Practice sessions and studio time are great for interesting content.
Embrace Cultures Around Your Music
producers and DJs can manipulate the way people interpret their art
Another important takeaway from Shawn Wasabi's career is his deep understanding of pop culture and the referential nature of the music he produces. This isn't by chance. By embracing the culture around the music being played and understanding current trends, producers and DJs can manipulate the way people interpret their art.
Think back to early mashup artists like Girl Talk. He and others were very successful because their music uses the power of nostalgia, recognition, and references to captivate the crowd.Shawn does the same thing with his music. His first routines were mash-ups of popular dance songs and his productions now take elements of pop culture, kawaii culture, and pop to incite excitement and euphoria.
The takeaway: don't just be a DJ that "plays" a specific genre. DJs who just play what is popular are a dime a dozen. The ones who are booking tours and signing to labels are the ones who have a firm understanding of the culture around their music. By playing into the culture, creating references, and inciting recognition, DJs will have a lot more support and reactions from the audience in the club and online.
This also plays into the virality aspect. The Internet is obsessed with cultural references and nostalgia. If a DJ can bring that into their content online and in the club, there is a good chance they will be successful in their career.
Be Nice to Those Who Support You
i love all my friends ur the best

— spicy boy (@shawnwasabi) May 26, 2017
This is something that every DJ should be doing from the start. Show enthusiasm and be grateful to everyone who is excited to hear you! There are a countless number of DJs and producers around the world who are all trying to find their people.
Meeting artists who are disinterested or rude turns fans off completely
If people are going to spend time and money to support their favorite DJ, it would be really discomforting for the DJ to not be enthusiastic at all when performing and/or talking to the audience. Meeting artists who are disinterested or rude turns fans off completely.
Using Shawn Wasabi as the example, here's two specific things I noticed last time I saw him live in San Francisco:
on stage, he is smiling and getting into the music he is playing. He is so happy and bubbly that his mood starts to work its way throughout the crowd.
I had a chance to meet him after his set and I could tell he was genuinely excited to say hi. I told him how much I enjoyed his set and he was very appreciative
For smaller artists coming up, success will be more achievable if they are treating people with respect and show excitement on stage. There is no sense in putting yourself out there with a disinterested demeanor.
Be Original and Enjoy Yourself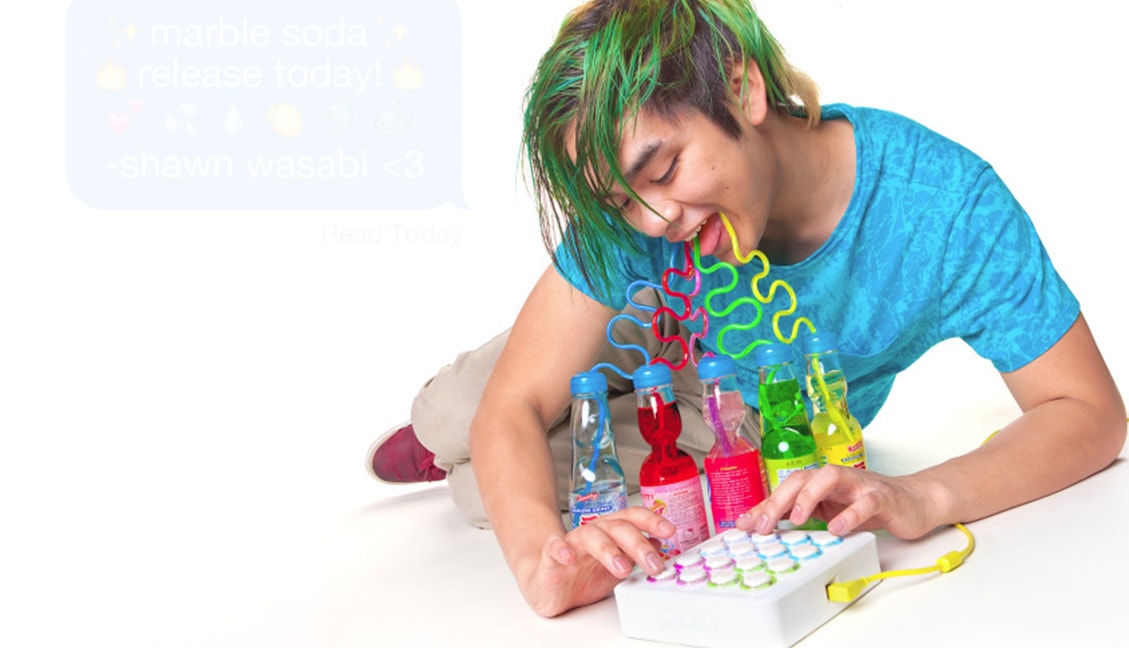 Be yourself and have fun! Originality is hard to hone in at first, but the more you explore your music style the easier it will be to find your sound. That journey is fun, and once you find a style you are passionate about, DJing/performing should become even more fun!
For example, I was a wedding DJ for a minute and I hated it. The money was great but I don't enjoy MCing weddings and playing similar playlist wedding to wedding. (The time I had to play 30 minutes of Jack Johnson was awful.) Once I moved away to a bigger city, I got the opportunity to DJ at an online radio station and in bars. It allowed me to hone in on my own sound and enjoy myself.
Find your sound and have fun being in the moment, on stage, with your hands on the decks and your heart in the music.
Let us know your thoughts on success, fulfillment, and what it takes to get there in the comments!