Odd are, you've probably seen, heard of, partied, or even DJed one. The silent disco (or headphone party) is one of those novelty parties that first appeared about 10 years ago and has become a bit of a hit. Almost every major music festival in the world seems to now have a stage or tent completely dedicated to just silent partying.
Even so, there are many people who have still yet to experience this bizarre, wonderful thing. For many promoters, eliminating the noise of a party makes it way easier to get permits and go late – which might be a game changer for some. I've personally put on, managed, and DJed hundreds of silent disco parties all through North America in the past 5 years. For this DJTT article, I've written up my surefire promoter's guide to throwing a silent disco event.
Store update: DJ Techtools now sells silent disco headphones packs in order to make it easier on DJs like you! Grab a set here. 
Over the years I've discovered there's no right way or wrong way to put on a silent disco. I've done them at festivals, clubs, bars, school gyms, cruise ships, fashion shows, and even in an elevator. However, there are some key ingredients that will increase a silent disco's probability of success. Let's start with the big ticket items:
Venue: Bigger Is Not Better
Venue is likely one of the first things on your to-do list, and rightfully so. In the world of silent disco, the party will live or die based on room size. Giving people room to breath in a crowd of strangers is oddly enough the complete opposite of what you want to give your patrons.
Someone always has to be the first to the party, but when you walk into room with a few people dancing who look like giggling pantomimes, it won't exactly instill confidence to newcomers to join in the fun. This can result in a lot of walkaways.
Pro Tip: Make the most realistic guess of how many people you'll have at peak attendance, then pick a room that snugly fits that number, but not much more. Even consider going smaller. People need complete immersion to cut loose in a room that's so quiet you can hear a phone vibrate. Pack people in while still maximizing headcount, turnover and profits.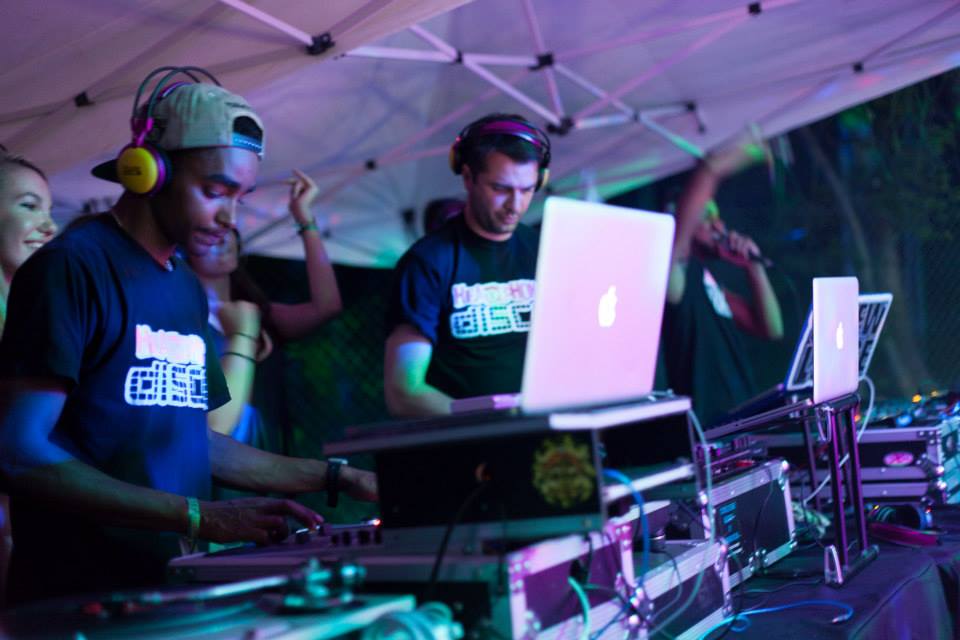 What Acts / DJs To Book?
When it comes to type of acts you can book on headphone systems, the sky's the limit! Basically anything that can be amplified can be feed through a headphone channel, including full bands. If you have any kind of musicians, it's best that they use all electric instruments so the only way to hear sound is with headphones on. DJs are the most common performer to take the silent stage.
"This is a completely different dynamic for DJs used to playing in conventional settings. Select DJs who are flexible, open-minded and focussed on interacting with and entertaining the crowd." – Grahame Ferguson, Founder/President of Headphone Disco 
Make sure your DJs (or you!) read our guide to playing a silent disco set
Multi-Channel Setups?
Most headphones on the market have either 2 or often 3 channels that the audience can switch between at the flick of a button. When it comes to booking acts for your event, you should decide how many channels will have live performers on and schedule accordingly.
90% of the events I DJ or manage have 2 DJs. If the headphones the event is using have 3 channels, I put Kenny G, Jazz, classical music, or the 10 hour version of "this is the song that never ends" from the 90's children's show Lamb Chops because it's really funny. You can totally get away with a single DJ crushing the party all night as well.
Personally I find the dueling DJ concept to be the most appealing. Usually in this setup, each DJ playing during the same time slot will specialize in a different genre.
"The best silent disco experience for guests is one where the main musical entertainment is all through the headphones. If competing music is playing in the same space through the loudspeakers, the weirdness of the silence dissipates and guests may even lose the incentive to participate.

Providing varying genres on the different channels is highly recommended for a more dynamic — and diverse — environment, offering guests a choice of the music they dance to with a tap of a button." –George Gayl, CEO of Silent Storm Sound Systems
PA Off, Lights On
Effect lighting is key to draw people in from afar. Without a more complicated setup, it's harder to sync lights to the music or set to sound trigger since there's no room audio. But having interesting stage lighting will very much complete the musical immersion once someone puts on their headphones and turn up the volume, so consider collaborating with a visuals artist who can throw on a pair of headphones and tap tempo all night long.
So those are some of the key elements that affect the experience to people coming to your party. Although the technical setup of the wireless systems are painfully simple, because of the hundred, sometimes thousand of headphones being handed out to a bunch of potential drunk strangers, there are some logistics to be aware of.
Crowd Management
If a set of headphones get broken or go missing, you're often stuck paying that cost back to the rental company. To avoid loss and increase accountability, a single point of entry and a single point of exit is a must. Some venues and spaces will be ideal for this, but in others you'll have to get creative if there's not a normal entrance or exit. Keep in mind fire code safety concerns and don't put a chain on the emergency exits!
If the dance floor already has a single entrance, just set up "in" and "out" cues with some tables and rope sanctions – you're done! If it's more complex, you'll probably need to acquire some crowd barriers to create your perimeter and single in/out funnel.
Pro Tip: Make sure security and other crew are
 instructed
to not let headphones leave the designated area. Drunk people love souvenirs, unfortunately, they're going to have to settle for that video they took singing at the top of their lungs to a song no one else can hear, and not your rental headphones. 
Headphone Management
As mentioned, the cost of a missing or broken headphone comes back to you. This is why you'll have to decide what makes the most sense in terms of patron accountability for the headphones you lend them. Options include:
Charging a refundable rent (in cash): If you're charging a cover, then charge add a $20-$30 rental fee on top of it paid in cash. Alternatively you can just charge a really high cover – probably less ideal unless your party is amazing. The rental fee works, and some colleagues of mine do this exclusive in the UK. The downside is you'll lose people who don't want to pay it, don't have the cash on them, and then you have to deal with having a crap load of cash on hand that you're constantly exchanging with customers.
Collecting and holding credit cards or I.D. in exchange for headphones. They get their cards back when they return the fully intact headphones. This is another great, proven method – but when dealing with massive crowd turnover, your headphone distribution crew will often get backed up. This can cause the wait to get in to vary. If you do use this method, get a card filing case that has slots based on alphabet.
There is a newer option that uses RFID chips and scanners much like is becoming common in some coat checks. I'm not sure how many headphone providers offer this yet, so ask. The RFID method will be an additional cost.
The last method is placing several large signs that explain that each person entering is responsible for the cost of any damaged or lost headphones. You can get them to sign something as well – but just be explicit with patrons as they enter. Having your biggest bouncer close by to handle any "claims" will help with anyone reluctant paying for damage or loss.
Pro Tip: No matter what option you pick, no one enters the silent disco area without taking a pair of headphones, and no one exits with them either. This curbs anyone trying to claim they were just there watching, not partying.
In terms of staffing, if you have a high-capacity/turnover event, you'll want to make sure you have a few people whose job it is to wipe off the headphones with a cleaning wipe, and plug them into a charging station.
Technical Needs:
The transmitters that send the audio signal out usually use RCA input. Crazy simple, right? Headphones are either rechargeable or use standard AAA batteries. All companies have transmitters that conform to each county's specific radio frequency and power regulations.
You'll want to bring plenty of power strips for charging headphones/headphone batteries as well!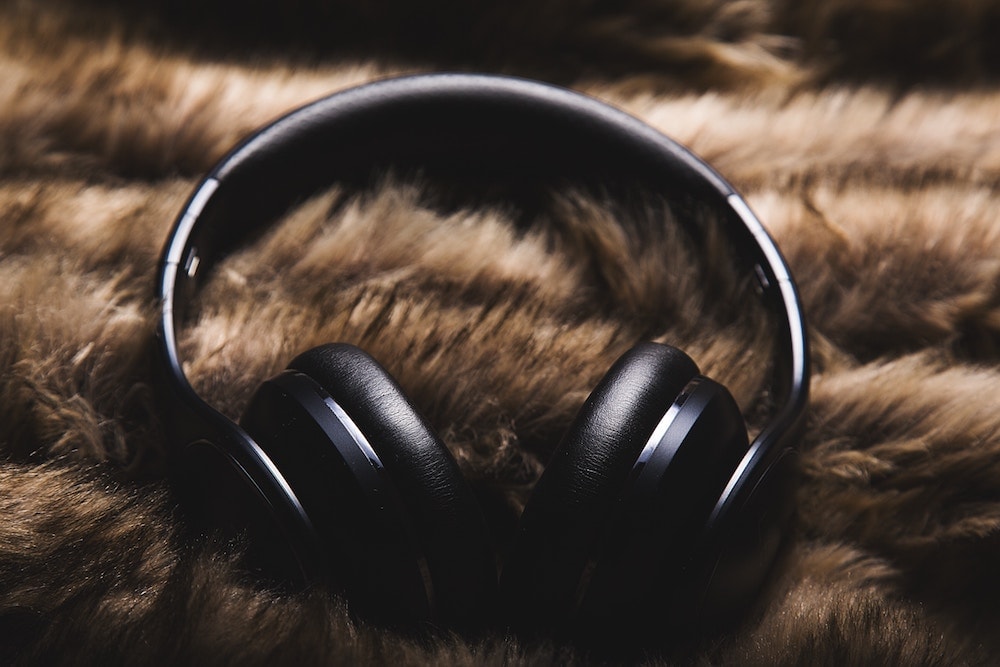 Renting or Buying Headphones
Update: DJ Techtools now sells silent disco headphones packs in order to make it easier on DJs like you! Grab a set here. 
You can cruise the internet and find several companies (mostly overseas) that will sell you a stock of silent disco headphones. It's a bit of an economic question about buying versus renting – most decent systems with 50+ headphone packages will cost over $5,000. With repair and upkeep, I don't think buying is worth it, but it's going to be different for everyone. Worth considering: building a relationship with a headphone rental company likely will come with perks over time.
Type Of Rental
Dry Hire: Headphones are shipped to you with instructions on setup, everything else is on you. This is your most affordable option and allows the most profit control on your end.
Wet Hire: This would be a good option for nervous first time silent disco promoters as an experienced headphone tech will personally deliver and set everything up with you and instruct everyone how to run the show smoothly. This will cost a bit more than a dry hire because you're also covering the travel and labor cost of the crew member bring you the headphone kit.
Turn Key: The last option is where you hire everything through the headphone rental company. They'll send you as many DJs as you like, they bring the headphones, they bring the experience, and you pay a premium.
Where To Rent Your Headphones
There are dozens of companies who now rent and/or offer silent disco event services. As much as I love a good bargain, in my experience many of the lowest-cost options are just not going to be able to deliver the customer service you may need in a pinch. A couple of US companies have been on the scene for almost as long as these events have happened:
Headphone Disco offers service in North America, the UK, and several other countries. They've been in business for over 10 years. If you want to catch the Headphone Disco crew in action, Firefly Music Festival in Dover, Delaware is one of their largest annual festival residencies in the US.
Silent Storm Sound Systems has also been in the silent disco scene around 8 years now. They do hundreds of events all around North America
Cost
There doesn't seem to be a minimum order for number of headphones you can rent. The average cost seems to be $6-$8 USD per set of headphones. Shipping depends on company but is either included or is around $50-$100 roundtrip shipping. If you're lucky enough to live near one of these rental companies, you can even go pick up the system in person.
Both of the companies we spoke to recommend booking several weeks in advance. Shipping turnaround is roughly 2-3 days, depending on location.
No additional insurance is needed when renting with either company. Whatever the venue requires or the standard liability coverage that promoters should already have will suffice.
Any Questions? Ask In The comments!
There you have it! A complete, comprehensive guide to putting on your own silent disco party. Got any other helpful tips or questions? Leave a comment below.