Over the weekend we spotted a brand new product being teased by Pioneer DJ. It appears to be a standalone sampler with the size and form factor of a CDJ. Some are calling it the DJS-1000, but we're suspect it's a new entry in the TORAIZ family, except with a more DJ-booth friendly design. Keep reading for images, video, and what we know so far.
A New TORAIZ at Dirtybird Campout
The first place that this new unit appeared was on Saturday night onstage at Dirtybird Campout in California. The unit was on stage being used during sets from both Barclay Crenshaw (Claude VonStroke's bass-heavy alter-ego) and Walker and Royce. Watch it appear in this video clip:
Spotted on @Dirtybird's Instagram: a new Pioneer DJ TORAIZ unit? pic.twitter.com/McJLE7Sqr7

— DJ TechTools (@DJTechTools) October 9, 2017
Features of the DJS-1000
So far, a few things are clear from the first images of the new DJS-1000:
identical dimensions and case as a CDJ-2000NXS (units sit perfectly next to each other, use same feet and case)
16 multi-color RGB pads on the top center of the unit
step sequencer below the pads with two rows of 8 step buttons
6 encoders below a touchscreen
pitch fader and pause/play buttons seem to be inherited from CDJ
USB input slot
appears to have ProLINK cable running to CDJs for syncing
UI/interface looks very similar to what's on the TORAIZ SP-16
.@WalkerAndRoyce and @dances did the damn thing last night!! #DBC17 pic.twitter.com/PRLPb0Ce2c

— Dirtybird (@Dirtybird) October 8, 2017
Why The CDJ Shape?
It makes a lot of sense: one of the biggest issues with Pioneer DJ's first standalone sequencer (the Toraiz SP-16) was that it simply didn't fit into a DJ booth easily without clearing a substantial amount of space. As you can see in the photos above, the new DJS-1000 design makes it easier to add it to a DJ booth. If you pull out a CDJ, you can drop this DJS-1000 in the same space, we suspect with identical cabling on the back as well.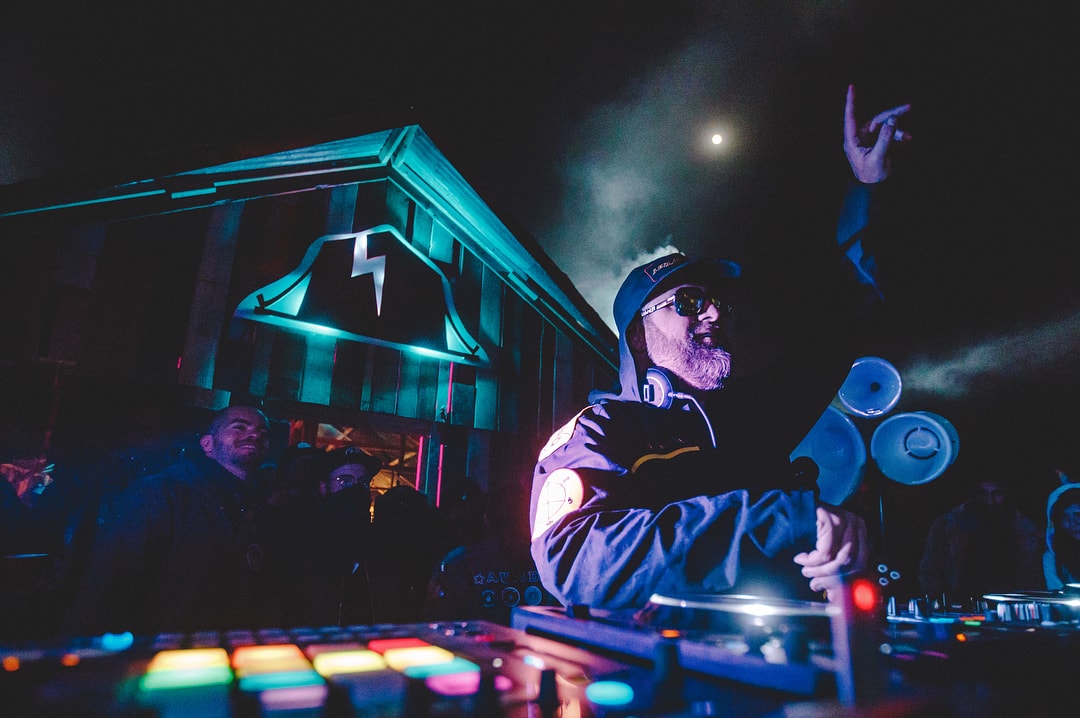 Yes, It's Really Pioneer
As tipped off by other sharp followers, the units were also featured today on Luciano's Instagram story – without tape covering the Pioneer DJ logo. It's confirmed in the video that it's called the DJS-1000.
As @HaloAlessandro noted, it's on Luciano's Instagram as well: pic.twitter.com/QyVJaoB3SM

— DJ TechTools (@DJTechTools) October 9, 2017
DJTT reached out to Pioneer DJ for this article – they unsurprisingly declined to comment on the new hardware.