The Denon DJ SC5000 media player was one of the most important hardware releases of 2017 because it was a clear challenge to the Pioneer DJ domination of the industry. In our review, we lauded the many obvious-but-unmatched features that the hardware brought to the market. With a new firmware being launched today, the SC5000s will now be able to read rekordbox databases directly.
v1.0.3 Firmware for SC5000s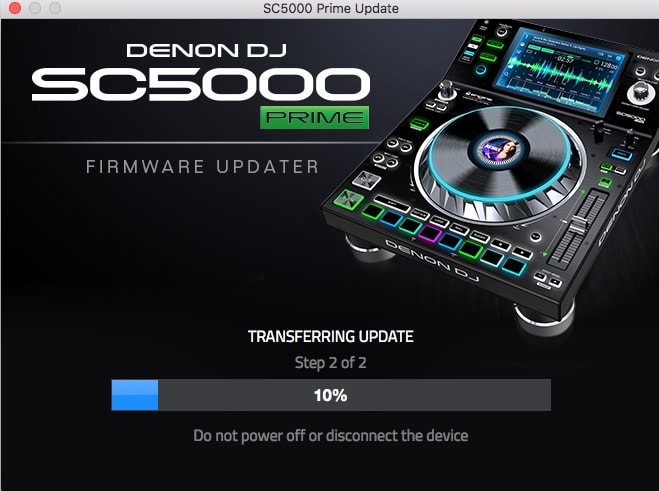 The official press release  for this firmware update contains two items in the change log:
Direct import of rekordbox® database — automatically and elegantly converts hot-cues, saved loops and playlists into Engine format, directly within the SC5000 player
Adjusted pitch resolution for more accurate BPM setting during DJ performance
Importing Rekordbox
Let's be clear – this firmware update only applies to SC5000 players, so if you're expecting to be able to do the same import on the Denon Engine desktop software side of things, you're out of luck. It also mentions nothing about waveform creation and BPM detection, so that also might become prohibitive, slowing down the speed at which DJs are able to use their Rekordbox drives.
Our Test
We're testing the firmware today and updating this article with our thoughts on how elegant the solution is:
So far, we've installed the new 1.0.3 firmware (takes about 3-5 minutes per unit). Upon plugging in a Rekordbox USB to the front of the SC5000, we get to this screen allowing us to start the import process.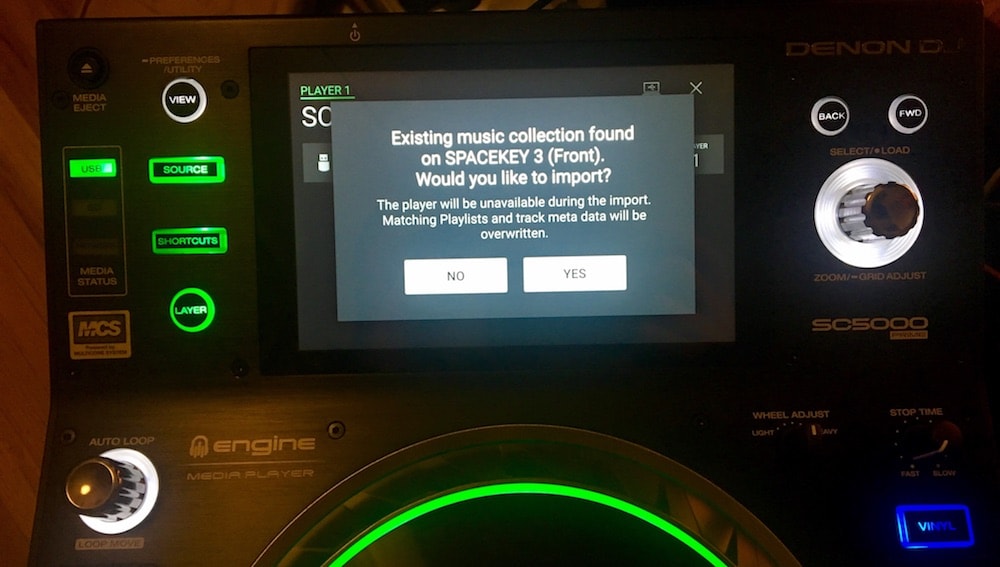 The import process is relatively fast – we did about 4,000 tracks in 40 minutes. We're still waiting on the final import to finish up to test how the import actually performs. The import completed, and now we're presented with a full set of playlists from Rekordbox: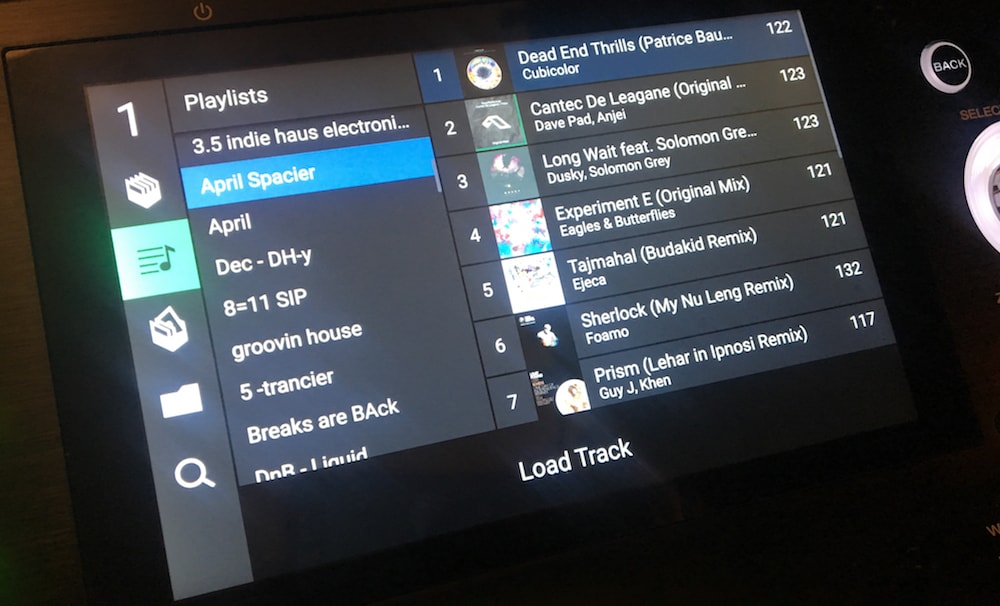 The import works just fine – but it is limited to just BPM, cue, and loop data. BPM gets instantly re-analyzed when you load a track (as the player needs to make its own waveform and beatgrid. It's much easier to browse than by navigating the Contents folder on a Rekordbox USB.
The biggest issue is that all playlists are listed at an equal level. Almost every DJ I know uses folders to organize their playlists – so to see all 100+ playlists I have at an equal level is incredibly frustrating. Why wouldn't Denon treat these as crates?
Overall, this feature still feels half-complete. We really hope that Denon DJ can make it polished in 1.0.4.
Ultimately, if Denon continues to improve this feature, it could convince many more DJs to invest in the #changeyourrider concept. Having to start fresh and prepare a whole new collection and sync it onto a new drive represents a massive inconvenience for any DJ – so eliminating that hurdle makes so much sense.