What's happening with Traktor Pro these days, anyway? While a recent massive investment in Native Instruments is promising for the future, there are signs of life from the Traktor team with a brand new update (the first in a year). Traktor Pro 2.11.1 is out today – keep reading for a quick overview of what's changed.
Traktor Pro 2.11.1
Color Coding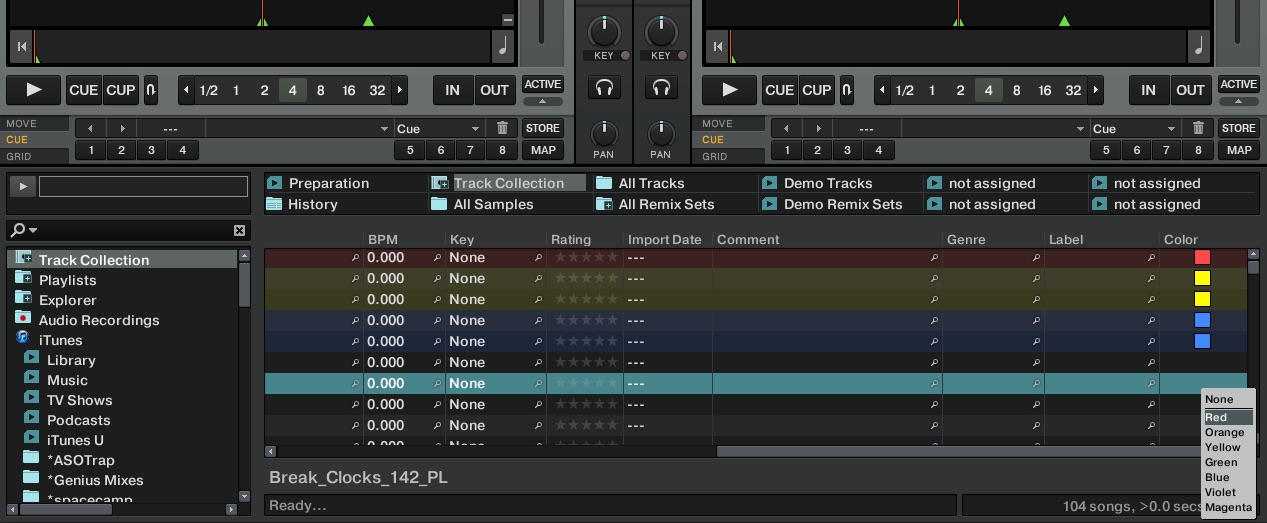 The big change here is a minor feature update that allows DJs to color-code their tracks. In the Traktor browser, there's a whole new column for track color. This shows up when you're browsing in any view (assuming you have the color column enabled). It's a pretty minor feature, but to see any movement in improving the browsing experience is a welcome sign.
Change Log
Here's the full change log for this version of Traktor Pro:
New: Color coding column in playlists: Right-click on the Playlist header allows to enable a new column called "Color". The new column shows to the far right of your existing columns and can be dragged to the left. Right-click into the fields of this column, to assign the track to one of six colors.
Fixed: Remove legacy drivers from installer: Drivers of discontinued hardware products have been removed from the installer.
Fixed: Browser tree row height: The Browser Tree row height is no longer affected by changes of the Playlist row height.
Fixed: Save Remix Set: "Save Remix Set" no longer ignores captured samples.
Fixed: "Collection Invalid" message: The "Collection Invalid" message on startup does not occur anymore.
Removed: Key Lock "ECO" Quality: Traktor now always defaults to HiQ Key Lock Quality.
To download the new 2.11.1 update, open the Native Access or Service Center apps, or just visit
the downloads section
on NI's site.