A new update (out today) for Serato DJ brings enhanced functionality for owners of the Denon Prime hardware. If you're rocking the SC5000 media players and X1800 Prime mixer, this is the first digital DJ software to have full compatibility. Keep reading for details on Serato DJ 1.9.10.
Serato DJ 1.9.10
This free update for Serato DJ comes right as many are waiting to see if the New Zealand company is about to launch a 2.0 version of their software. But instead of it falling naturally after a 1.9.9 release, Serato has released a minor update. It has three key components:
Denon Prime series integration
macOS High Sierra support
Mixar QUATTRO mixer integration
SC5000 + X1800 Prime Integration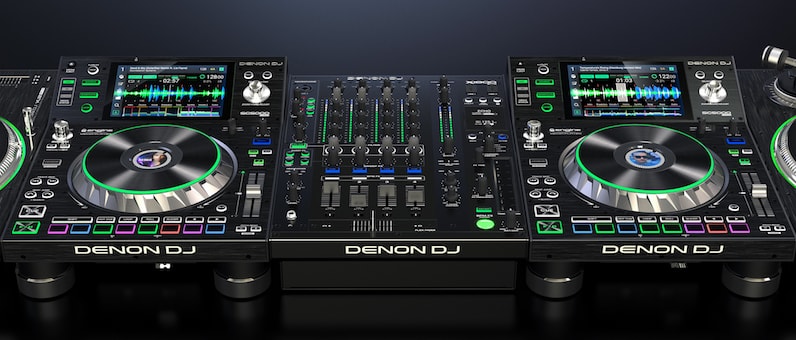 Integrating these two major pieces of DJ hardware is a big deal – not so much for Serato DJ, but more for Denon DJ. Sure, there are high-profile artists using the Prime series. But in terms of external validation, the Prime series needs more everyday DJs changing their home setups and switching from other hardware. This release means Serato DJs no longer have to view the Prime series as complete workflow switch, but simply a new set of highly functional hardware that works with their setup.
SC5000 + Serato DJ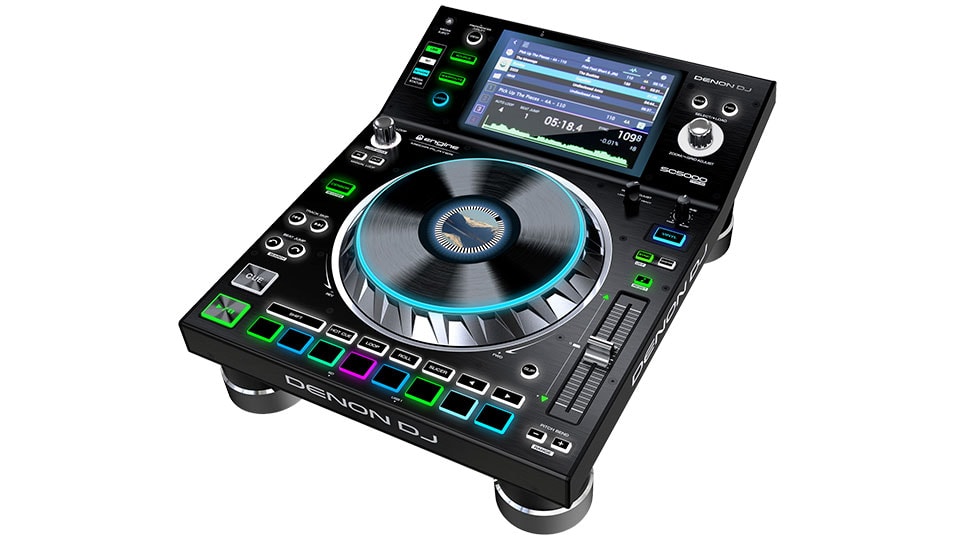 According to press info, here's what the SC5000 integration means:
"Built-in performance pads and an intuitive touchscreen mean DJs can finally make the most of Serato functionality within a digital media player."

Other highlights include jogwheel album art display, dedicated beat jump controls, colored cue points and simplified [and] intuitive switching between four decks.

Via the touchscreen, you'll be able to quickly navigate through Serato DJ Crates, Songs and Playlists. As well as deck select for all 4 decks and a waveform overview.

The 8 performance pads are also fully integrated with Serato DJ's pad modes (including Pitch Play control)
Notably missing from the press release (and associated graphics) is any mention of high quality waveform display. We haven't had a chance to test it firsthand yet (we will soon!), but suspect that there's only basic smaller waveform display when using the SC5000 with Serato DJ.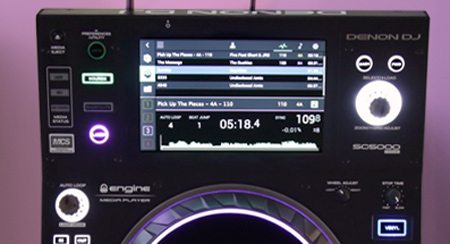 X1800 + Serato DJ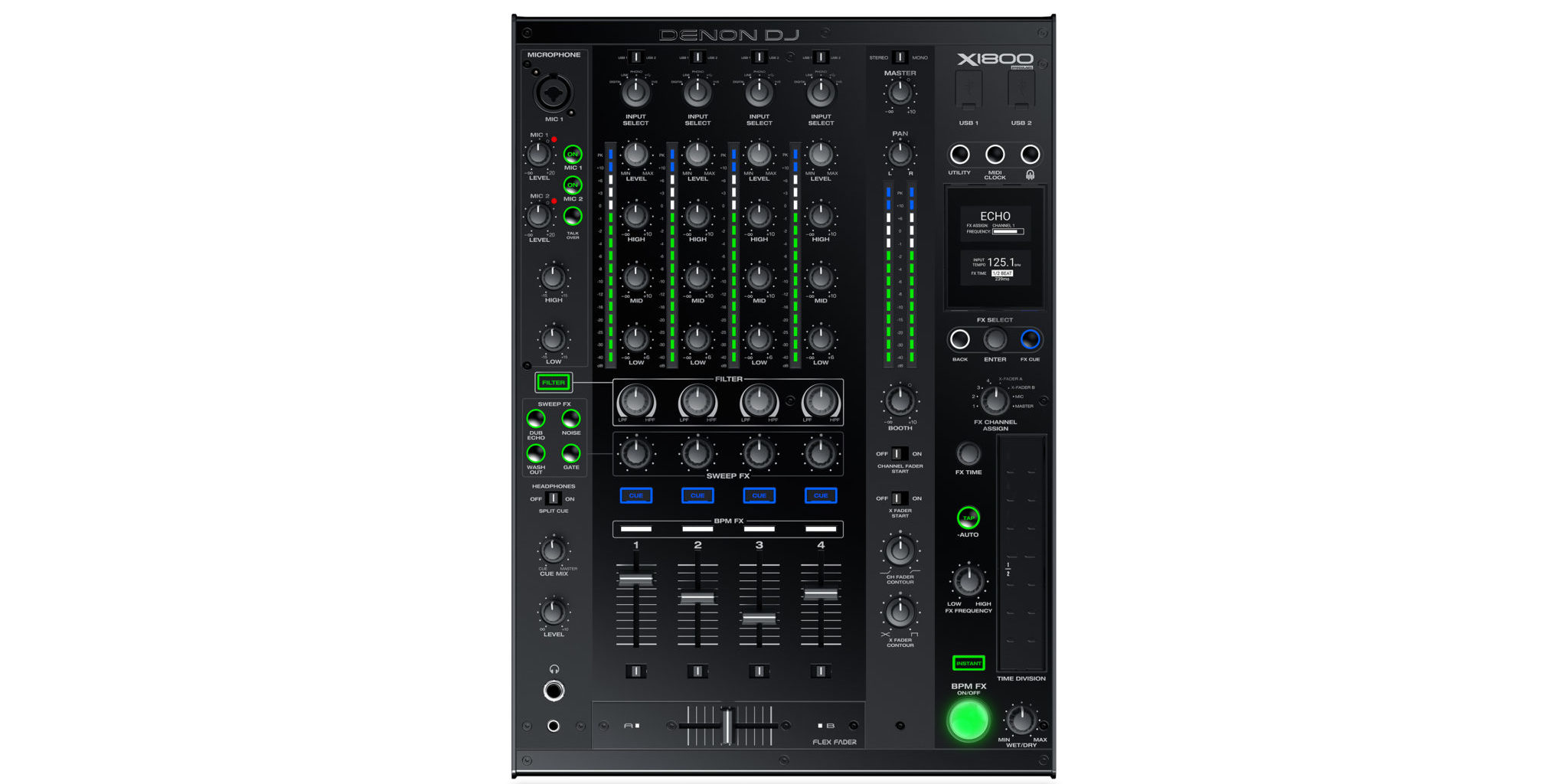 The X1800 mixer is also getting Club Kit support, meaning that there's full DVS support for Serato DJ via the inputs. This also means that the dual sound cards add the X1800 to the increasing number of mixers that allow digital DJs to do easy handoffs for back-to-back mixing.
Club Kit is a $169 add-on in the Serato Store – and is required in order to use the mixer with the software.
Overall, this integration speaks to the continued health of Serato's relationship with InMusic (Denon DJ's parent company). At the same time, it clears up an already detectable line in the sand with Pioneer DJ. Aside from the CDJ-2000NXS2, no other recently released Pioneer DJ players are supported in Serato DJ (see here). If you own an XDJ-1000MK2 or XDJ-700, you're out of luck.

Mixars QUATTRO Support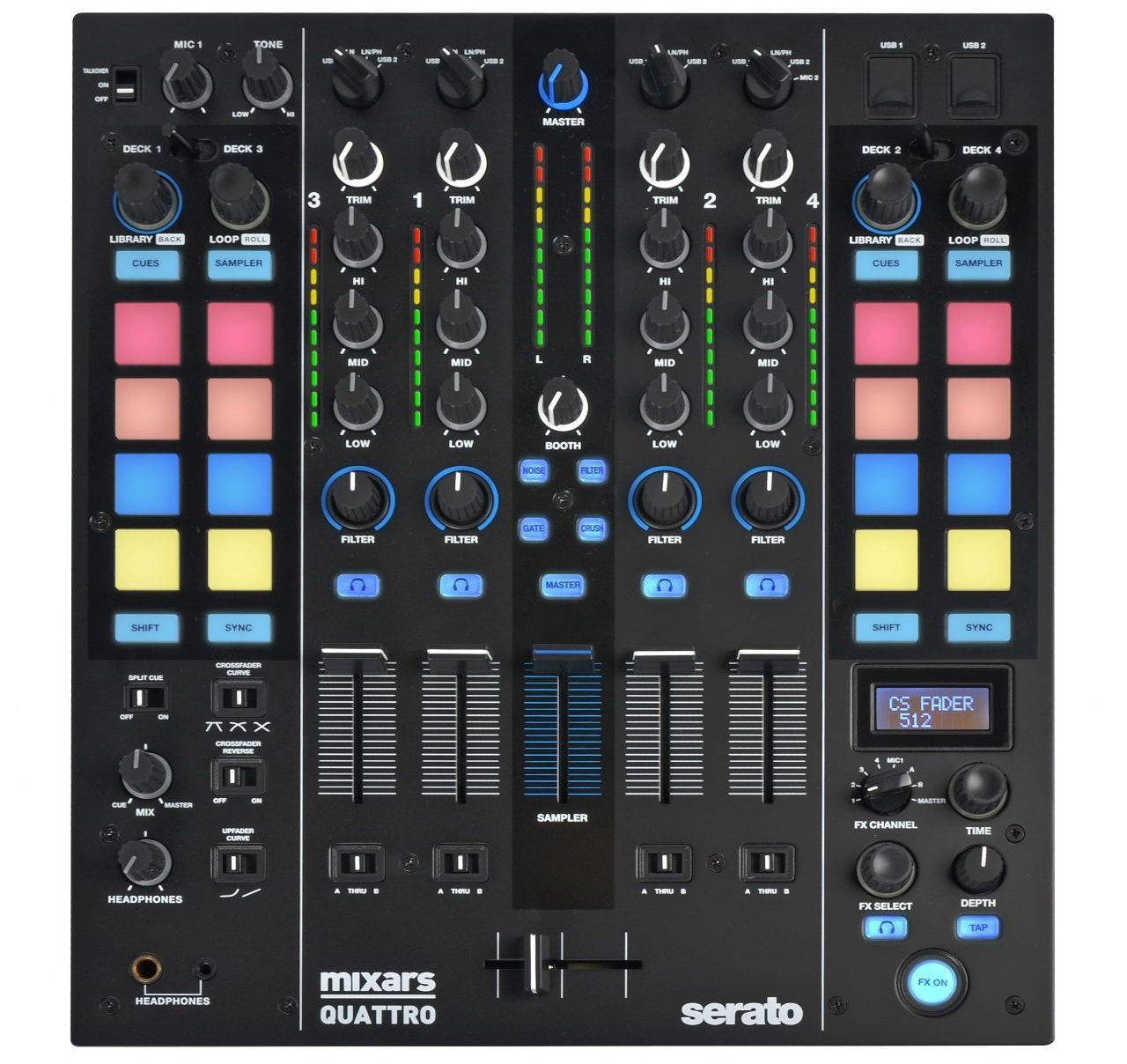 A bit of a lesser-known company, Mixars, is also getting support for one of their products, the 4-channel QUATTRO. It gets full support in the new version – here's what the press release notes:
"The QUATTRO goes far beyond the line of duty for traditional 4-channel mixers," says Nick Maclaren. "As well as built-in FX, a dedicated sampler fader and dual USB, it's completely MIDI-mappable to suit your own style of performance.

"We're also really excited about the on-board transport controls in the pad modes. This means DJs can play a full set on the QUATTRO without using media players or turntables."
macOS High Sierra Approved
It's almost listed as an afterthought on the press release, but this version of Serato DJ also is the first to be supported with the latest macOS release.