Everyone streams their own music, why not DJs? Experts discussed at ADE
Unless you're a die-hard vinyl head, most of your casual music listening is probably done via a streaming service. While maintaining an MP3 library is still necessary for DJs, subscription-based streaming is a much more viable future for music consumption than paying for individual tracks. But how do DJs fit into the streaming economy? A panel at Amsterdam Dance Event discussed some of the promising ways in which music curation is still alive and well in the streaming world.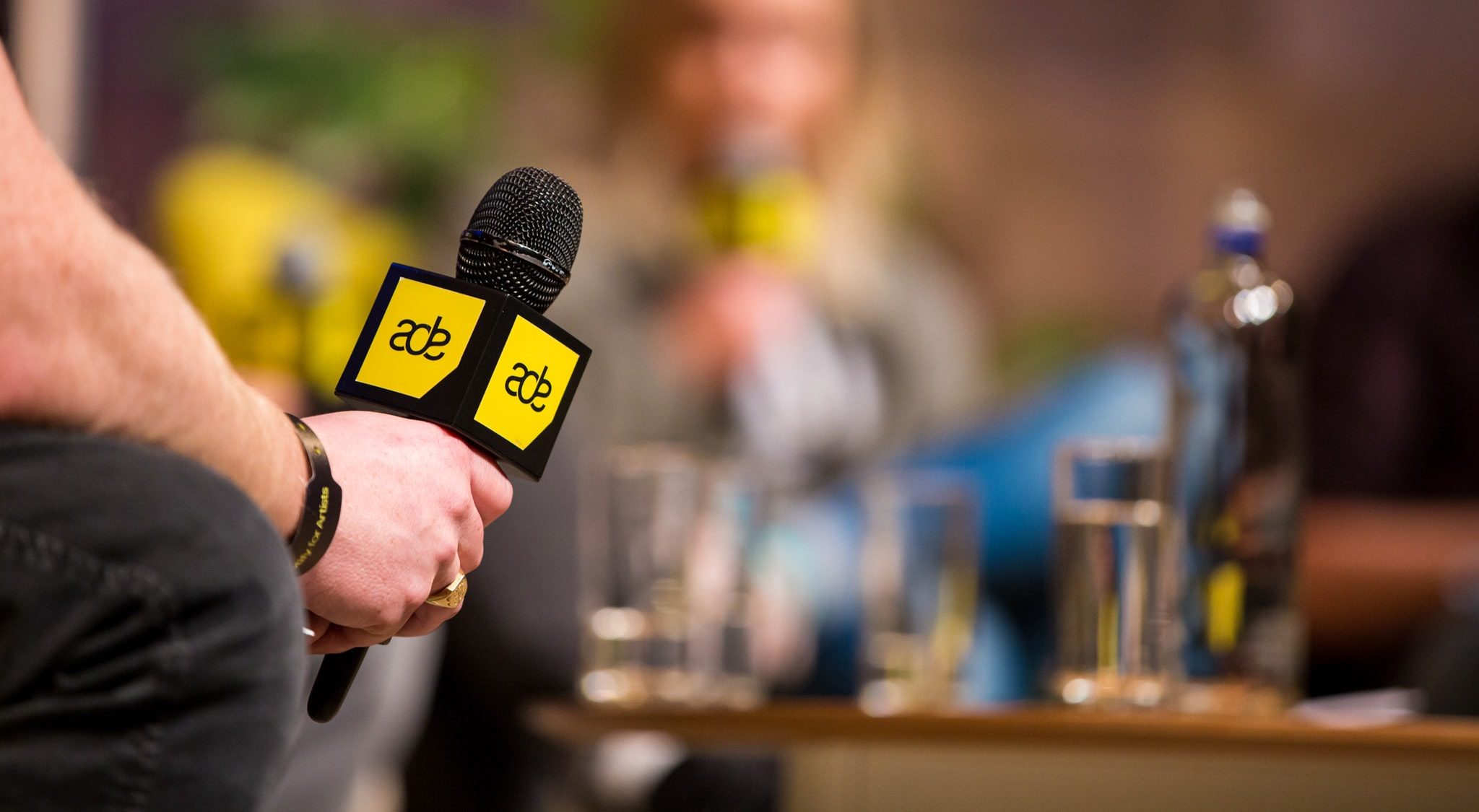 "Music Streaming's Impact on the Art of DJing" Panel Discussion
To discuss the streaming frontier, music journalist Joe Muggs hosted a panel at ADE. The high-profile participants included Luis Estrada of Universal Music Latin Entertainment, Mark Brown of CR2 Records, Simon Kellman of Dailymotion and Sulinna Ong of Deezer.
it's only a matter of time before streaming makes its way into the club
They, along with many in the industry, think it's only a matter of time before streaming makes its way into the club. Of course, this requires software manufacturers can work out the kinks regarding integration and copyright.
The most recent setbacks were last week's unexpected Pulselocker implosion. Before that, it was Spotify pulling support from Virtual DJ. (It's worth noting that in VDJ, Content Unlimited, Deezer, and Groove Music are still available.) These new shutdowns highlight a serious concern for DJs whose library is their lifeblood.
streaming for DJs is largely directed towards beginners
Streaming was available via Pulselocker until last Friday in Serato DJ and Rekordbox. The ADE panel agreed that – for now – streaming for DJs is largely directed towards beginners who already have a Spotify subscription and want to dabble in mixing. An offline cache is imperative for performers who need a stable system (available through Content Unlimited on VDJ), but the larger problem is licensing for DJs touring across multiple countries. Pulselocker is a promising, DJ-oriented solution, but now it's limited to North America and Western Europe, so it's not quite ready for the pro circuit.
Streaming Allows DJs To Curate New Frontiers
Spotify offered a more convenient alternative than buying bootleg CDs
Streaming services shine is in engaging listeners and introducing them to new music. But streaming services won't replace DJs – instead, they are showing signs that musical curation is alive and well.
Luis Estrada brought up how deeply the technology has penetrated the Latin American music scene, which was previously buttressed by rampant piracy and radio. The IFPI's most recent Global Music Report cites a 57% increase in streaming revenues, fueling a 12% growth in music sales compared to 5.9% worldwide. Services like Spotify offered a more convenient alternative than buying bootleg CDs. Importantly, no streaming service holds a monopoly in any market, which the panel believed to be good for the overall industry.
Latin America's large radio market was also quick to adopt music streaming services thanks to the format's ability to create custom and curated playlists like "Baila Reggaeton" on Spotify, which can help break a new record with more than 6 million followers:
Sulina Ong of Deezer also mentioned the popularity of label-curated playlists on their dance music channels. Underground dance is a fickle scene, so Deezer decided to have independent labels create custom playlists instead of relying on algorithms. Interestingly enough, she also found the electronic channel, unlike dance, was more artist driven when it came to finding new music.
Whichever the method, it's not uncommon to see brands like Resident Advisor and Dancing Astronaut provide custom playlists on services like Apple Music, creating a sense of community around the sound you're listening to. This stands in contrast to the early days of Pandora, when the tech world thought music was quantifiable and algorithm-based radio would replace DJs. Such a format has its uses, but we're finding that a human element is intrinsic to the experience. DJs might be losing the copyright wars when it comes to streaming, but playlist curation is making them more relevant than ever.

Handling The Money
Some platforms already see DJ curation as the future. Deezer allows users to stream terrestrial radio stations like Rinse FM. Apple Music is taking it a step further with their own Beats 1 Radio, a worldwide, 24/7 internet radio station with shows from Zane Lowe, DJ A Trak and Dr. Dre. These are great opportunities to discover new music, but one challenge remains, getting user-generated content cleared for streaming.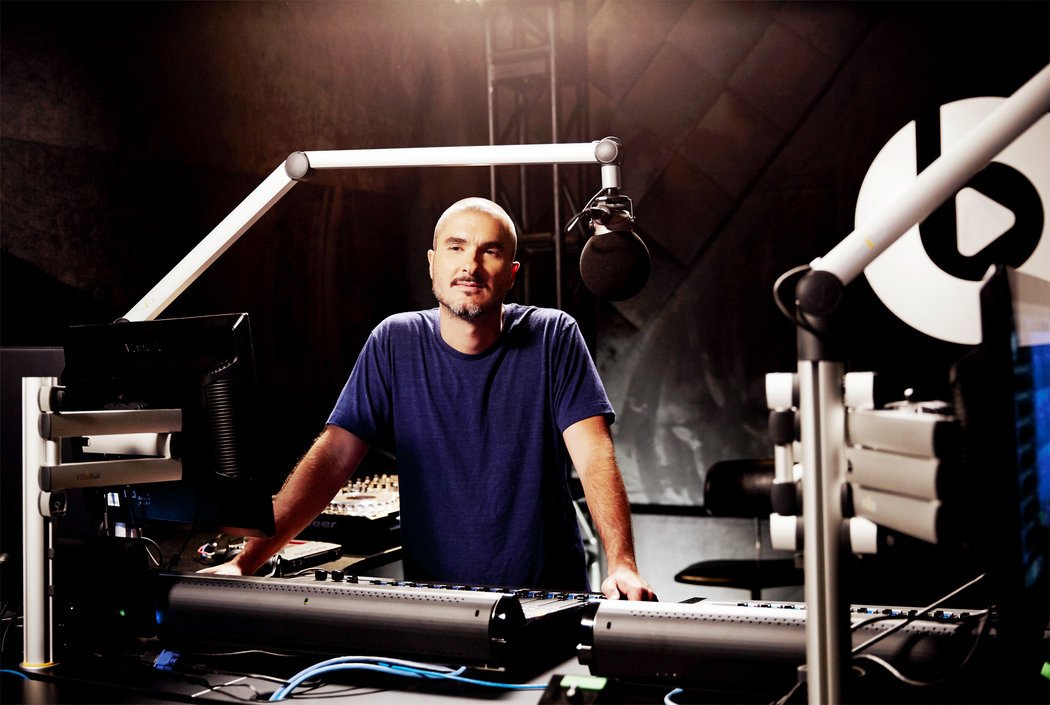 DJ mixes haven't gotten the same amount of attention as curated playlists – despite the explosion of digital DJs on the internet. This is largely due to the complicated world of copyright licensing.
Dubset aims to do just that by arranging licensing deals with labels, providing a service to scan reworks for copyrighted material and monetizing unofficial reworks on Apple Music and Spotify. The service essentially streamlines the process of clearing samples and distributing a record, allowing original creators to get paid while third parties can work without fearing copyright violations. Such a service will prove vital for electronic music, which is largely built on a culture of remixing but hadn't found a way of embracing it until now.
The industry is brainstorming a variety of ideas to monetize the creativity of digital musicians, whether it's blockchain royalties or anti-piracy USBs that track play counts or Deezer's implementation of "user-centric payment". The latter is an exciting development when it comes handling royalties, which will pay artists through subscription fees based on the individual's listening habits. That means, if you listen to nothing but Ariana Grande, your subscription fee will pay no one but Ariana Grande, as opposed to the current model where your fee is divided by who gets the most plays on the entire service. A "user-centric" model is advantageous for independent labels that don't hit the top of the charts, allowing them to collect a more equitable share of the streaming service's revenue.
Streaming doesn't mean much to the DJ world until software integration and licensing are worked out. What are your thoughts on the future of the streaming world for DJs? Will we be getting paid for mixes on Spotify soon?
Amsterdam Dance Event is an electronic music conference and festival, bringing together the most influential people in the industry to discuss the past, present and future of club culture. DJTT contributor Akhil Kalepu was present to document the event.