We know that Serato DJ 2.0 is just over the horizon. The real question: what new features and functionality will the New Zealand-based DJ software company bring to the table. In today's article, we take a speculative look at the features DJs might see in a new update to the software.
Author's Note: This article is not based on any exclusive or confidential knowledge about Serato DJ, simply our own and other's speculation.
Serato DJ 1.0: A Quick History
The other week saw the launch of 1.9.10. We suspect this will be the last update to the software before Serato DJ 2.0. It's been over 5 years since Serato DJ 1.0 was released. At the time, this was a very careful transition for the company, which had two divergent software platforms: Serato ITCH (for controllers) and Serato Scratch Live (for DVS users).
Since 1.0, the software has built out their purchasable expansions. Beyond FX packs, DJs can buy Serato Video, Serato Flip, Pitch 'N Time DJ, DVS, Club Kit, and iOS control. It's remained a closed system, meaning that only approved hardware is compatible with the software – but the number of approved devices has grown dramatically compared to what SSL and ITCH saw.
Serato DJ Pro 2.0 In Private Beta?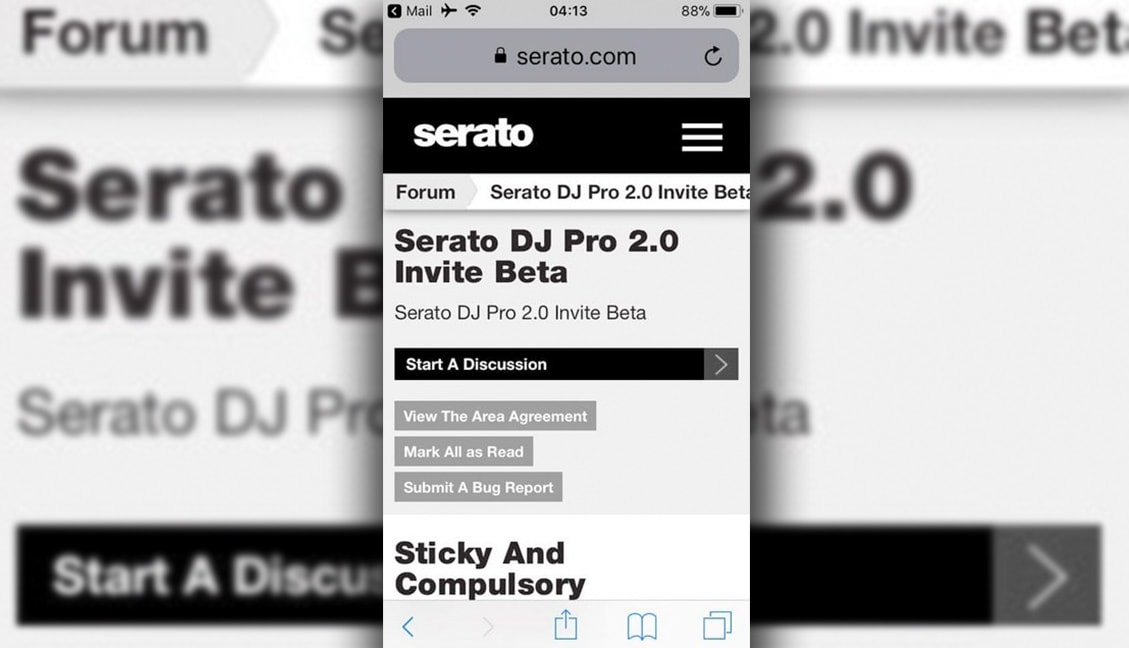 We can confirm that an upcoming version of SDJ is already in a private beta state. A beta user anonymously posted a screenshot of the software and the associated beta forum on Serato's site – and let it leak that the new name for Serato DJ will be Serato DJ Pro. When the company has put previous versions of their software into a beta, it's usually 1.5 – 3 months before the final version goes public.
Our best guess is that Serato DJ 2.0 will launch at NAMM 2018, which takes place in the middle of January.
What Features Might Serato DJ Pro 2.0 Have?
Add your ideas to this article! Can you think of a killer feature that SDJ 2 needs? Share it in the comments and we might add it to this article..
Looking at the current state of Serato DJ, here's some speculation about what a new version could include:
MIDI Mapping Overhaul: It would be great to see a brand new take on MIDI mapping in Serato DJ. More advanced logic and modifiers, as well as basic features like cue point color matching for MIDI devices would be magical.
Serato Sample Features Built In: Much of Serato's resources for the last year have been used to build a powerful VST, Serato Sample. Why not incorporate some of that hard work by adding features from the VST to Serato DJ? For instance, imagine if you could quickly have the software suggest cuepoint placements on all tracks without cues already – similar to how the VST suggests samples.
Full Offline Player Mode – It feels a bit odd that SDJ is one of the few pieces of software that doesn't allow you to do basic DJ mixing without plugging in hardware. If DJs are registered users, why not allow them to do basic mix testing in an "offline" mode?
Daytime Mode – In the days of Serato ITCH, there were white skins for the software. This allowed it to be easily used in bright sun (daytime gigs!). You can always just invert your screen, but having it built-in the software's design would be superior.
Library Management (Track Purchasing, Tagging, Ratings): Essentially, why not take all of the ideas that were in the Beatport Pro desktop software and put them into a DJ application? Being able to tag music, sort it intelligently, and buy new tracks all within the software could be useful – if done right.
Spotify Integration (Post-Pulselocker): Serato just lost their fully-integrated streaming music library, Pulselocker. Wouldn't it be amazing if they turned around and cut a deal with Spotify, like what Algoriddim's djay has?
Echo Out Quality: A lot of DJs who moved over from Scratch Live have Serato DJ's Echo Out effect high on their list of annoyances. Echo Out in Serato DJ can sound distorted, leaving many DJs to apply reverb or use the Break Echo effect instead.
Code Optimizations / Processor Load Improvements
After adding so many features and expansions throughout the last 5 years, it's easy to imagine that the codebase is pretty messy and ready for an overhaul. We suspect that Serato isn't oblivious to the Mac and Windows move away from 32-bit applications towards 64-bit – but it could present a big challenge for supporting older hardware that doesn't/won't have new drivers written for them.
Particularly of note here: we often have seen Windows users and people who use Serato Video complain of a high CPU load and audio dropout warnings. We've also seen reports of issue with GUI responsiveness and waveform jittering after the 1.8 version came out. These issues likely can be most easily fixed with a larger overhaul of the SDJ code – the kind you might expect from a 2.0 release.
New Companion Hardware?
When Serato DJ 1.0 launched, it was championed by the then brand new Pioneer controller, the DDJ-SX. The controller and its family has gone on to be one of the top selling all-in-one DJ controllers of all time.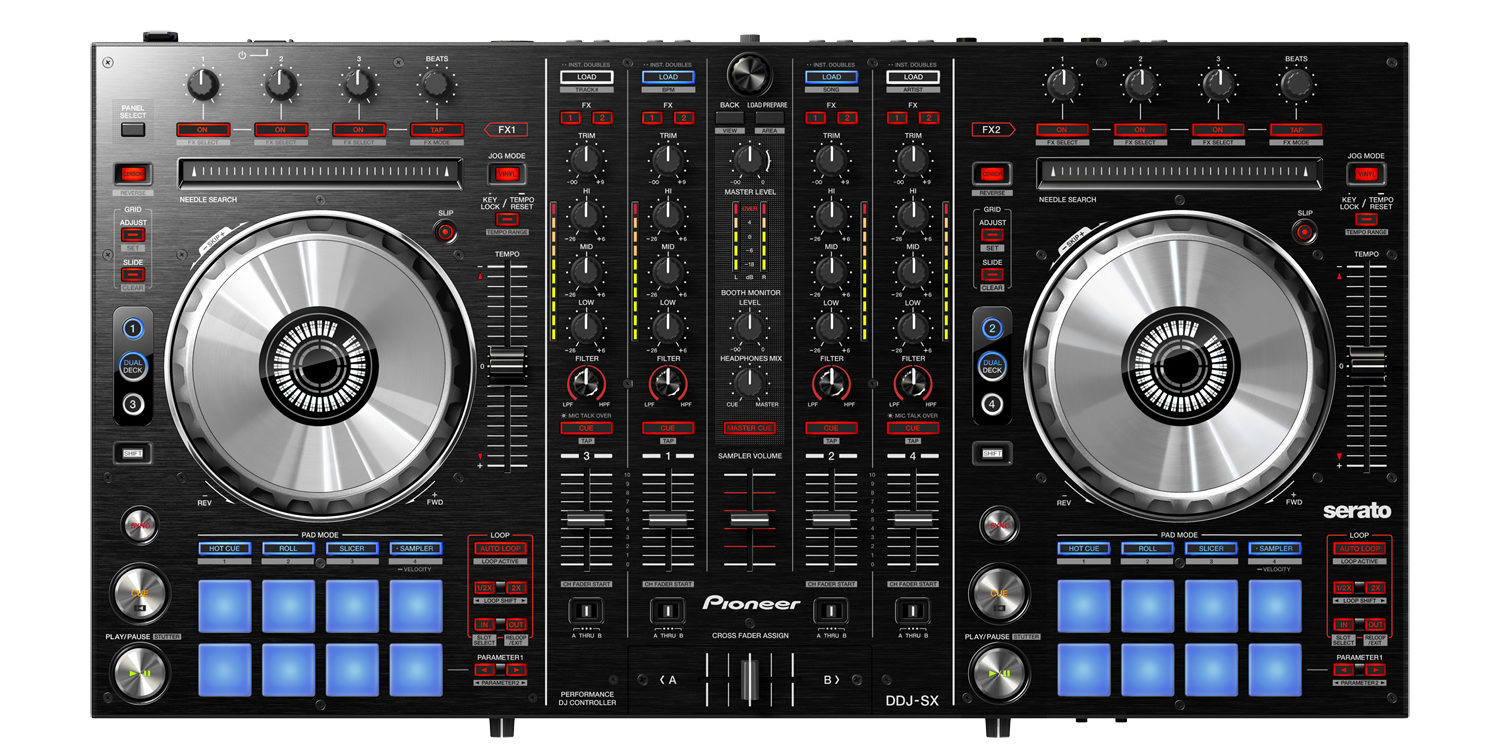 Pioneer DJ clearly wants to prioritize hardware that promotes their own Rekordbox ecosystem, so it's unlikely that we'll see a DDJ-SX3 launching alongside the 2.0 version.
The obvious choice for a hardware partner is Rane. While they were sold to InMusic last year, the brand is inextricably linked to the Serato software in most DJ's minds. Their two new products, announced in August, aren't available in stores.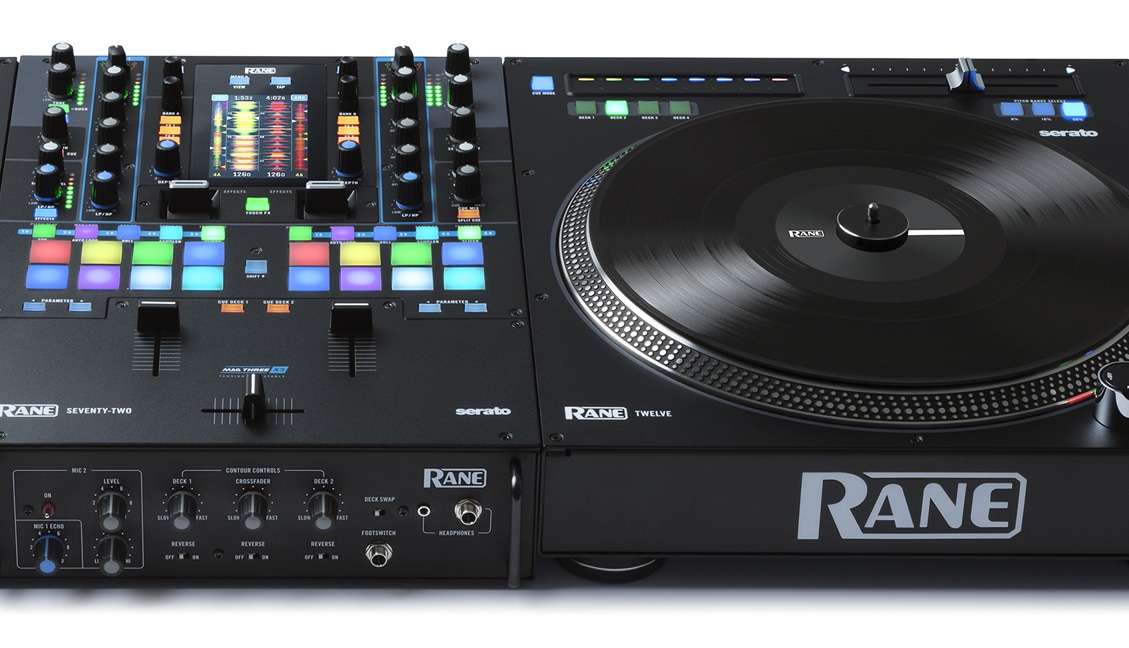 What Serato really needs beyond the Seventy-Two and Twelve is a new all-in-one controller that's budget-friendly and gets new DJs interested in the software. In the past, it would be crazy to consider Rane releasing an all-in-one controller, but with their new owners shared engineering team (Denon, Numark), why not?