What happens when you have complete control over your DJ application's interface? With many DJ software, you might be able to turn on or off various sections of the UI – but what about changing the layout entirely to your liking?  Soda, a newly launched DJ app for iOS, allows users to adjust almost every element in its design. Keep reading for a quick overview.
Soda Overview
The Interface
Soda's release notes make clear that it's an app best used on iPad or iPhones with at least a 4.7″ screen (that's an iPhone 6 or larger). It makes sense – with the ability to design and customize the interface, more screen space is more fun.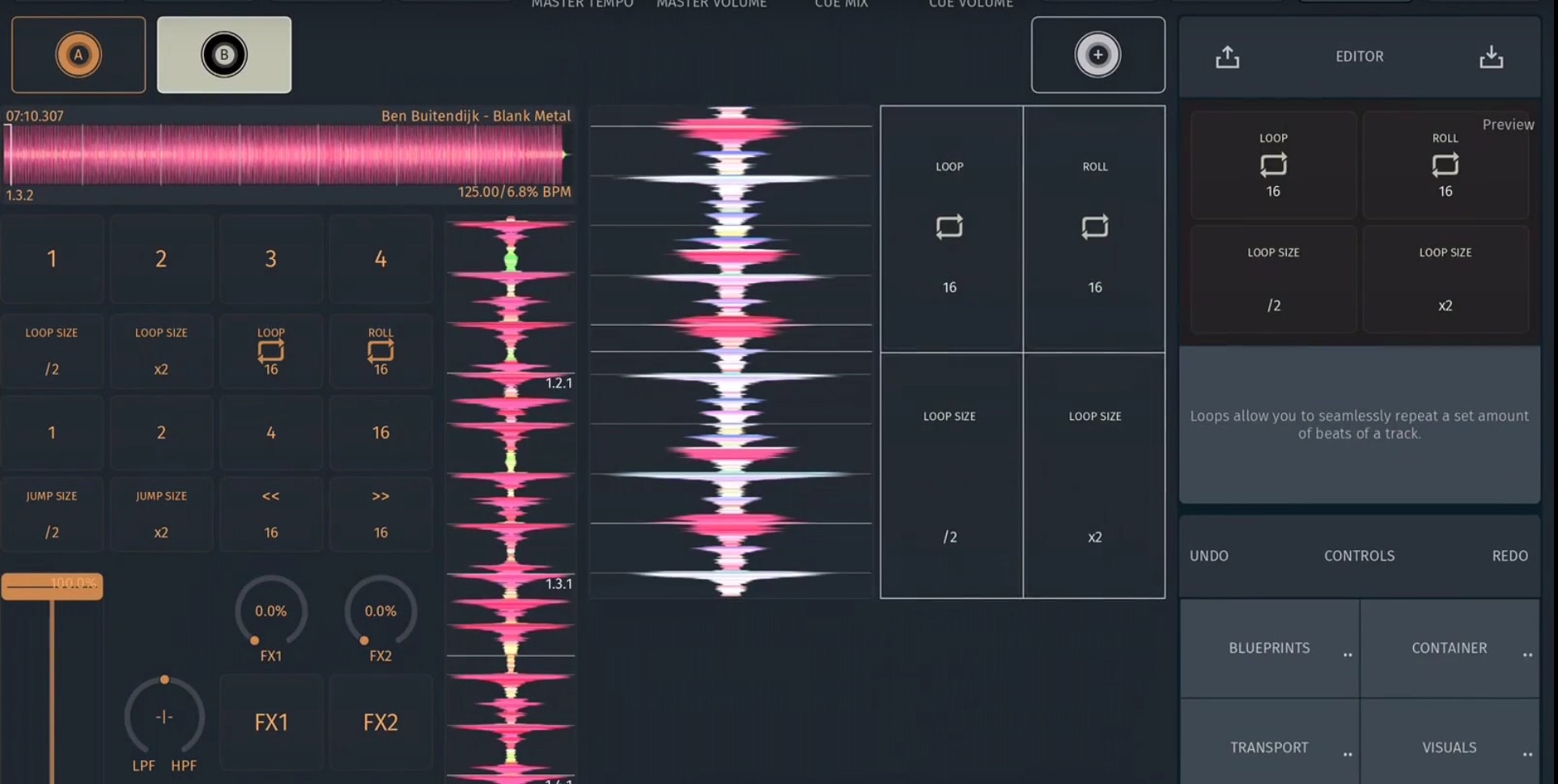 In Soda, the interface is built on a page system, so DJs can build out up to 7 pages of controls (one for transport, one for FX, one for cue point juggles, etc) – or just focus on a single page if you prefer. Editing the interface is intuitive – tap edit, and then tap on any control or element to resize, rearrange, or remove it.
A host of elements exist – including beatjump, loops, loop rolls, cues, transport controls, and FX. The app even supports building out up to eight concurrent decks: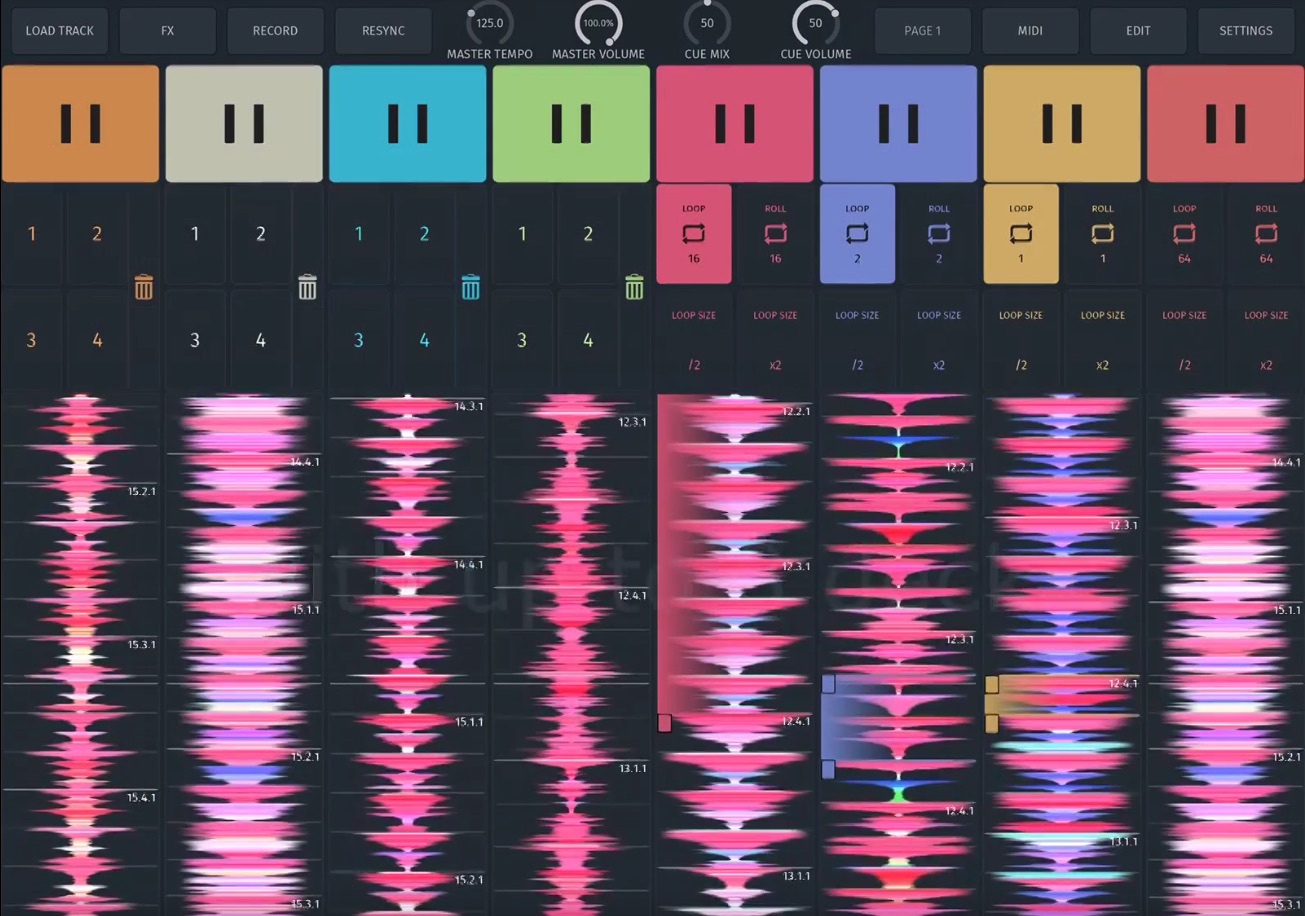 Other Features
Personally, while I love the power-to-the-people approach that Soda takes to DJ interfaces, what really matters to me is the feature set and app capabilities beyond the layout. For the most part, Soda seems to be dynamic and powerful – here's the abbreviated feature list:
Up to 16 nameable Cue-Points per Deck & Track
Cue points can either be Hot-Cues or Loop-Cues. The latter can enabled to automatically kick in once the playhead passes the Cue.
Zoomable color-coded Waveforms
Ableton Link support
2 Send FX Chains
AUv3 Effect support – include your favorite AUs into the set.
5 internal Effects (Delay, Reverb, Phaser, Flanger, EQ 3)
Sample Import via Apple Document Picker & Files app.
Browser access to your iTunes Library.
BPM & Key detection, Time-stretch (Key-Lock)
Fully MIDI mappable
Split Output via compatible split-cable
Compatible with any iOS-compatible audio & MIDI interface (no special remapping needed)
Wait, This Concept Feels Familiar….?
If you're wondering if a modular iOS music application has been built before, it has. As it turns out, the app developer, zerodebug – has been behind a number of other modular iOS apps in our industry before. Included in that lineup is touchAble, an iOS controller for Ableton, and d(–)b, an iPad-only DJ application that was likely much of the foundation for Soda's development.