Mad Zach emerges from tour mode to check out one of the more interesting standalone production tools released recently: the Akai MPC Live. Wondering what a real producer with years of MPC history thinks of this touchscreen-centric workstation? Read on and watch his demo video in this article.
Mad Zach + The MPC Live
I have a longstanding and somewhat complicated relationship with the MPC. After buying and selling three different 2000XLs, it's safe to say something about them absolutely tickles me – but at the same time, they can be a huge pain. The tone is classic, the workflow somehow zen. That said, I can usually do the same functions in Ableton in a fraction of the time.
So when I got a chance to check out Akai's new MPC Live, I was pretty stoked. It feels like a futuristic and interesting update to a classic concept, one that would hopefully get rid of the frustrating aspects of the old tech. The MPC Live has touch screen and lots of updated features to make it feel like a modern piece of production hardware.
Gear: MPC Live
Manufacturer: Akai
Price: $1,199
Availability: Out now (in the DJTT store)
Hands-On + First Impressions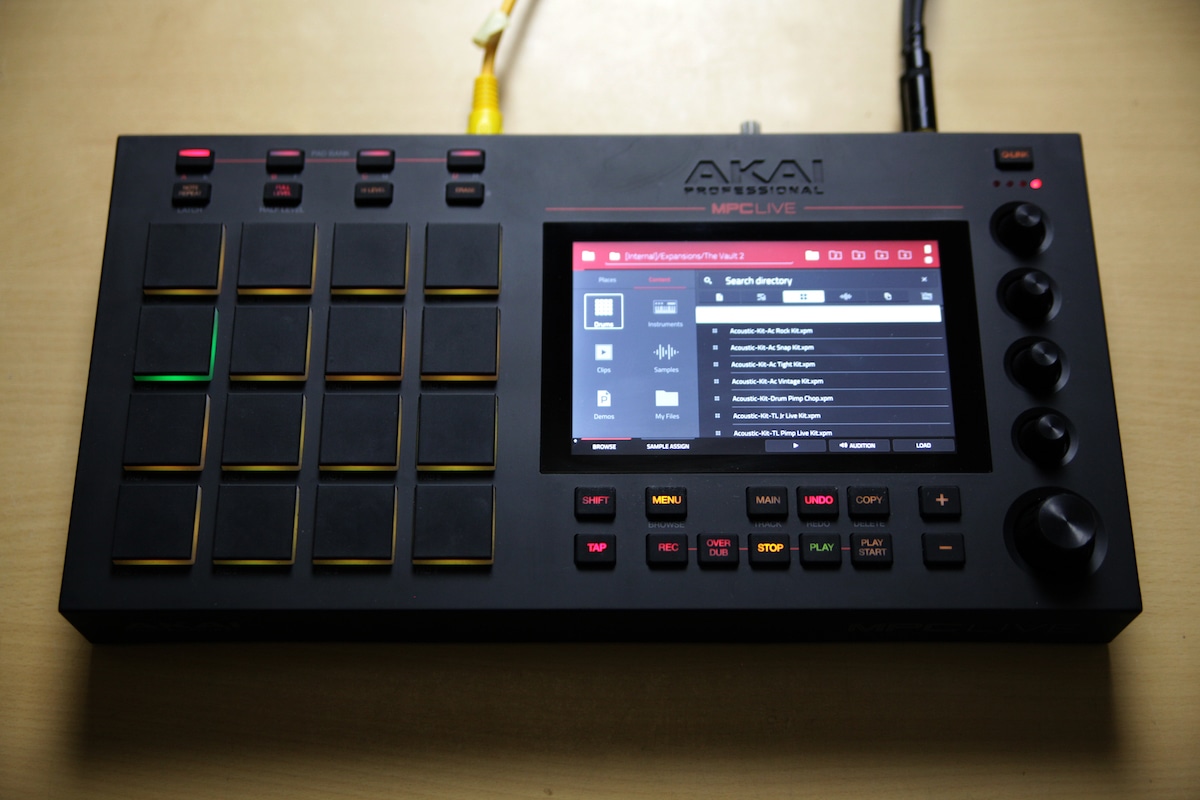 The MPC Live has a nice form factor, albeit a bit on the heavy side. It runs on battery power too – so that's  where the weight comes from I suppose. It also feels pretty solid and has a sci-fi tactical vibe, which I dig. It is very touch screen centric. Hardly any knobs – instead, a lot of the real estate on the device is dedicated to the touch screen interface.
Turning it on was a little whimsical. Only because there's this screen animation thing which dances around and then says "… let's make beautiful music, Let's rock!" or something like that. It didn't quite give me the vibe of a professional tool. Also give the unit a moment when starting up; it takes a bit to get going, kind of like turning on a computer (slow for a hardware unit when compared to analog gear).
Getting Started
In the beginning, I got kind of lost. There are a lot of menus to dive through, and I was confused. In some ways, the workflow logic is similar to the old 2000XL, but there was a lot of new stuff. The main thing I noticed is just how much menu diving was necessary. Even though the controls are all quickly accessible via the touch screen, it requires a lot of hitting the same buttons again and again in the course of the creative process.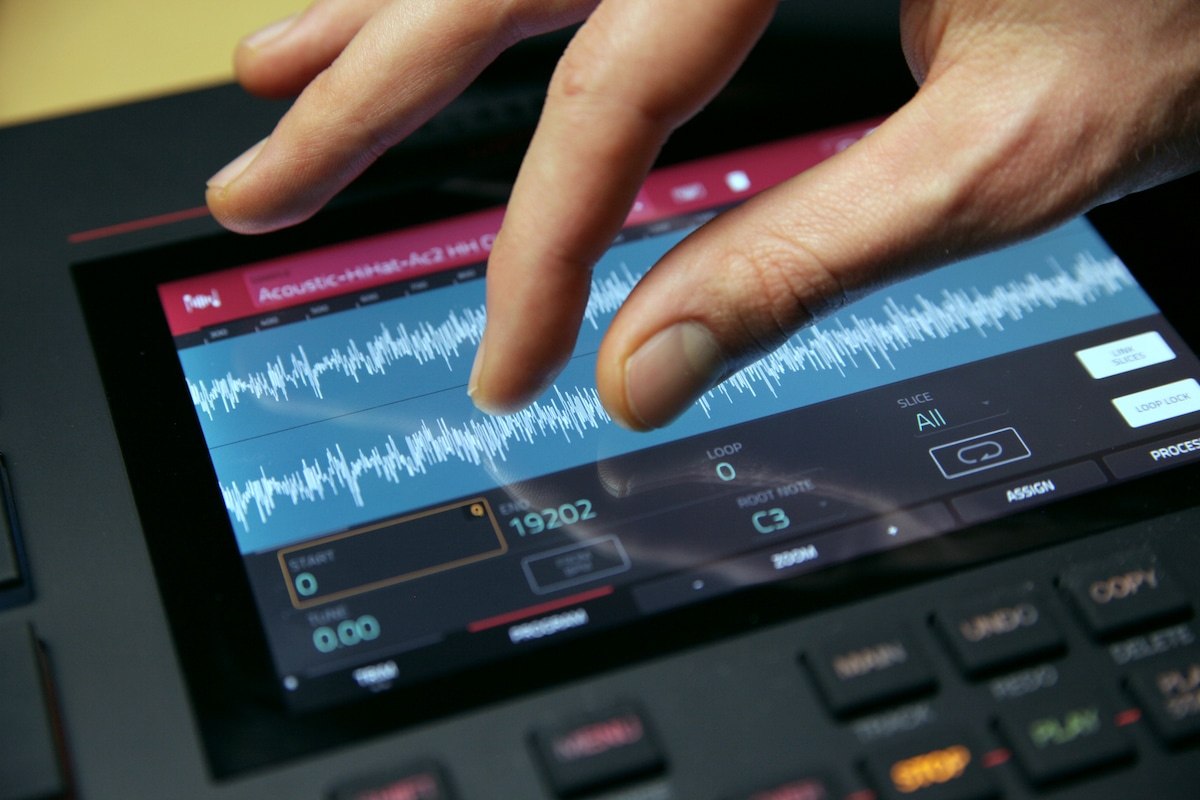 It's really quick to "get something going", so to speak. I found myself using it primarily for sampling things from my studio and sequencing them as samples. It could be very cool to use this unit when performing live, especially since it is standalone and doesn't need a computer.
One thing on my wishlist for the next version would be some more dedicated buttons or shift functions. On the 2000XL you were always one key combo away from whichever menu you wanted. Whereas on the Live you have to go to the menu first, and then find the page you want on the screen and touch it. Might seem small but when you do it thousands of times per day it adds up.
More Time With The MPC Live
Although my first impressions of Akai's new MPC were a bit underwhelming, I decided to give it another chance. Diving in a second time with more patience, I grew to like it more and more.
Here were my main takeaways:
Sampling is very smooth and quick. Chopping, and getting a beat going are also very fast.
The pads are amazing, some of the best pads I've played so far. Very responsive, buoyant

, and

accurate

.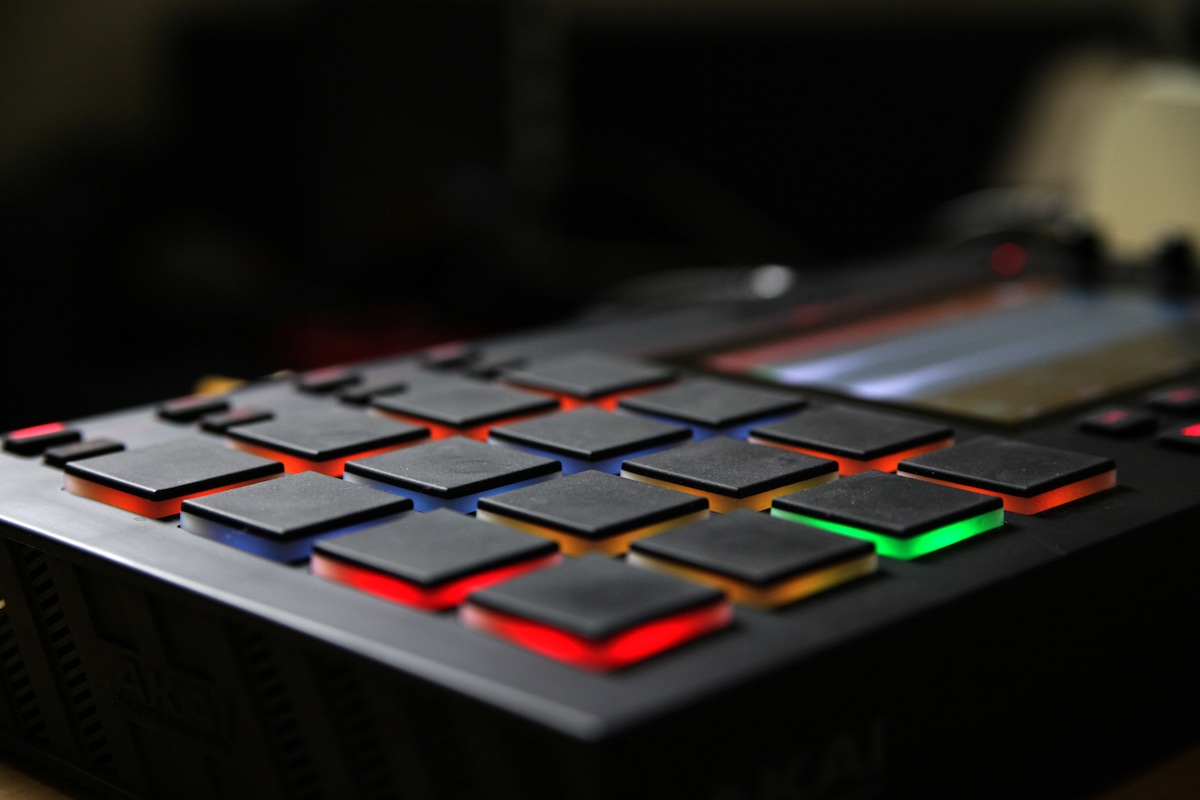 Connectivity is top-notch

, with all the critical ins and outs you'd need on the back.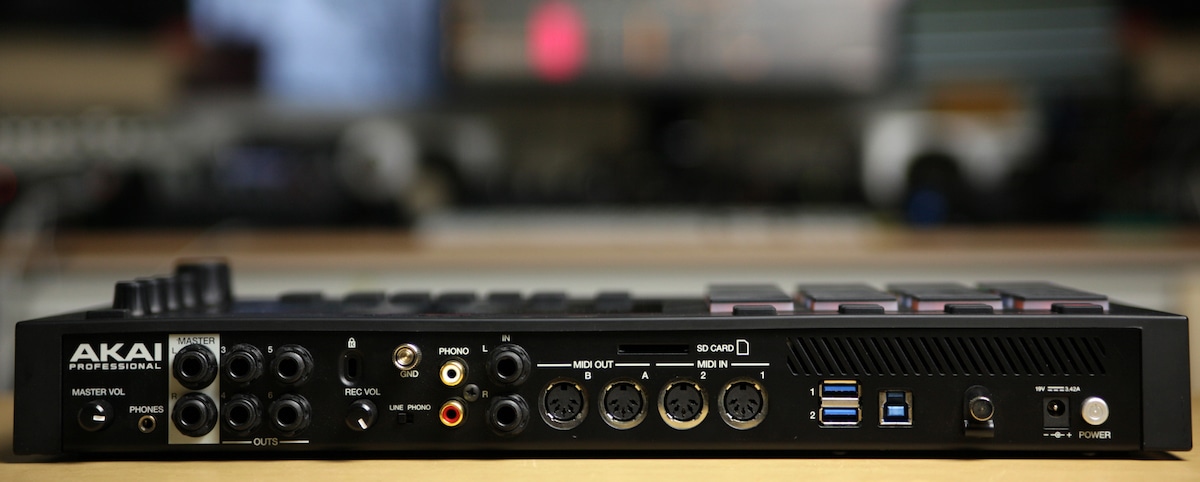 The tone is quite clean and acceptable, if a bit lacking in "character."
MIDI worked great.
Menu system and reliance on the touch screen still feels a bit clunky.
Working with an SD card was great – it allowed me to manage my folders and files from the computer (it's not

easy to manage files from the unit itself).

Using the FX could be faster, requires a lot of scrolling and menu diving.
Zach's Conclusion
Overall I'd say the MPC Live is a solid standalone unit. I would struggle to use this as my one and only thing, but it would be technically possible.
The device is definitely feature-rich, and does have a certain flow to it. I still think Akai could have given it a bit more professional polish, as in the current incarnation it somehow feels "prosumer" compared to the old MPCs which feel "classic" to me.
The touch screen concept is cool, but it's certainly a lot to touch and may not be for everyone. Some of the touch applications, like editing notes manually, felt clunky and not particularly useable. Other cases made a lot more sense – for instance, I found using touch to edit start and end points on samples was very nice.
Used the MPC Live, or have questions about it? Share in the comments below.