The Midi Fighter 3D is an iconic controller that has made its way into thousands of production studios, live show setups, DJ rigs, and even sports broadcasting control rooms. It has withstood the test of time, so we thought a great way to honor it would be to make a new limited edition with all gold buttons. Introducing the Midi Fighter 3D Gold Edition – we've made twenty, and in this article we're giving one away. Keep reading to enter.
Buy A Midi Fighter 3D in Gold

scroll to the end of this article to enter to win one
Midi Fighter 3D Gold Edition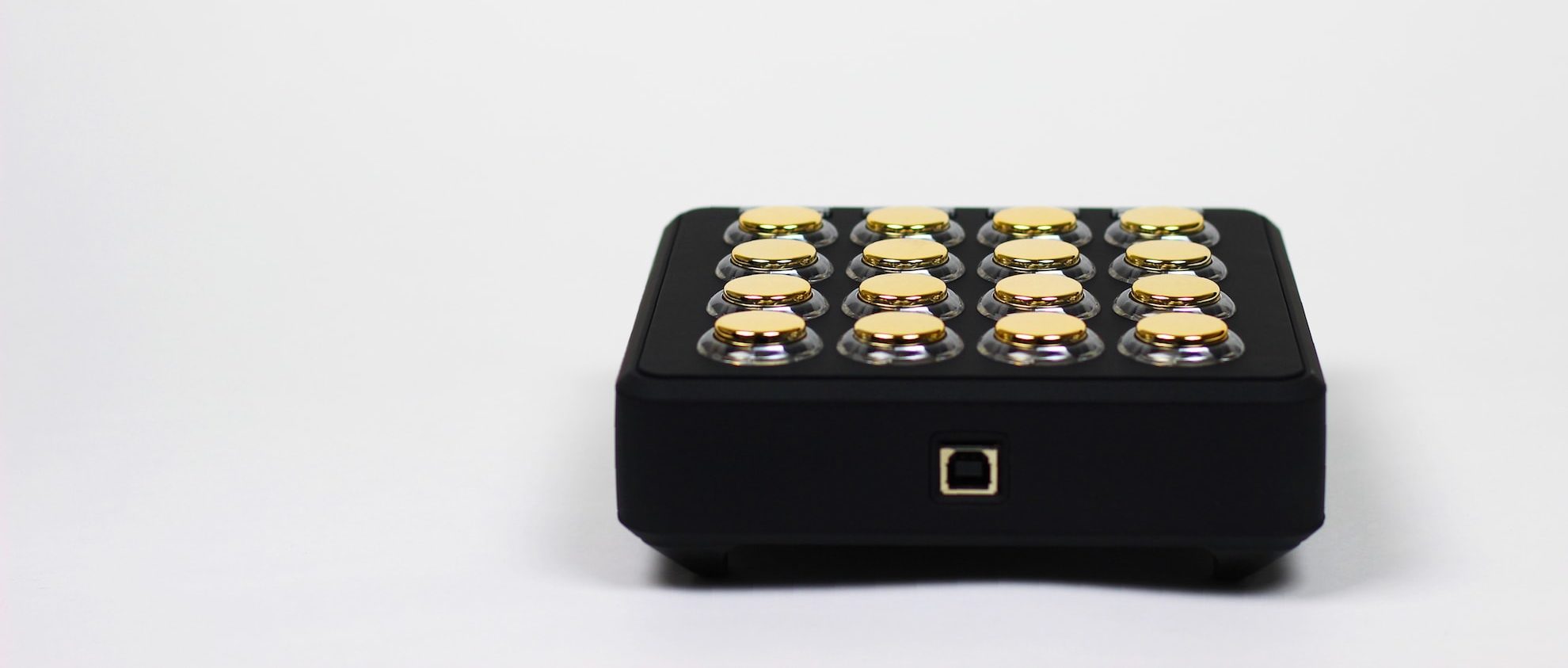 In order to make this limited edition possible, we had to devise a way to modify just the buttons on a fully assembled Midi Fighter 3D. Thanks to some magic and a bit of elbow grease from our Midi Fighter assembly expert Sondra, we've made a special tool to do this process in-house.
The gold buttons on these are spectacular, and will brighten up any setup with their highly reflective design. These buttons are direct from Japan, and have a gold metallic coating on them that seems to resist scratching and wear. They're still genuine Sanwa arcade buttons – which as we noted when we launched limited edition gold/silver 64s, are expensive but worth it. The triggers have a great feeling and we have found them to be the most reliable buttons for all types of quick-press activities (finger drumming, cue juggling, sample triggering, etc).
We're Giving A Gold 3D Away!
The giveaway is now over! We'll send an email to everybody that entered in the next few hours announcing the winner!
Thanks