Resident DJ Spotlight: La Fleur – Watergate, Berlin
photo credit: dominiklenz photography
We love resident DJs. They're the backbone of clubs and the soundtrack of dance floors around the world. In this Resident DJ Spotlight, we focus on La Fleur, a resident DJ at Watergate in Berlin. Read today's interview with her, and learn about her own residencies, what gear she uses, and more.
La Fleur: Pharmacist-Turned-Watergate Resident
One of the things that makes DJing such a unique skill is that most people don't start doing it as their full-time job. Even professional, full-time DJs and producers almost always come from diverse backgrounds and have unique genesis stories.
La Fleur – a Swedish-born, Berlin-based musical curator – is one of the more unique stories – going from a lucrative-but-exhausting job as a pharmacist to a full-time producer and DJ. Tap the video above to start one of her recent mixes as a backdrop, then scroll down to learn more about her in our interview:
Why change careers? What was it like?
It was hard but at the same time, I had no choice; I came to a point where I had to choose. I worked too much, as a pharmacist during the days and as a DJ during the nights and I got exhausted. It was work overload.
I really also wanted to make time to start my own productions. It was of course nerve-racking, but at the same time I felt calm taking the decision. I took a big step, moved away from everything I felt was safe to give music and the life that comes with it a real chance. But that's [what's good about] having an education, for me it always felt like a safety net.
How did you become a resident DJ?
I've been [DJing] for almost 15 years so I've definitely done some hours in the DJ booth and learned to read a dance floor. Both my Watergate residency and Labyrinth at Pacha residency came around because they heard me play a couple of times, liked what I was doing and then asked if I wanted to become a resident.
What advice would you give to DJs wanting to land their first residencies?
Put time and effort into your sets. This means: make time to find good tracks, find ways to mix tracks that create special moments, practice, so when you play at a/the club the promoter, the booker will hear you. If they think you are a good DJ, then it could lead to a residency.
In the end, there isn't a magic formula on how to become a resident DJ – it's mostly like it is in life in general, a lot of hard work and possibly a little luck.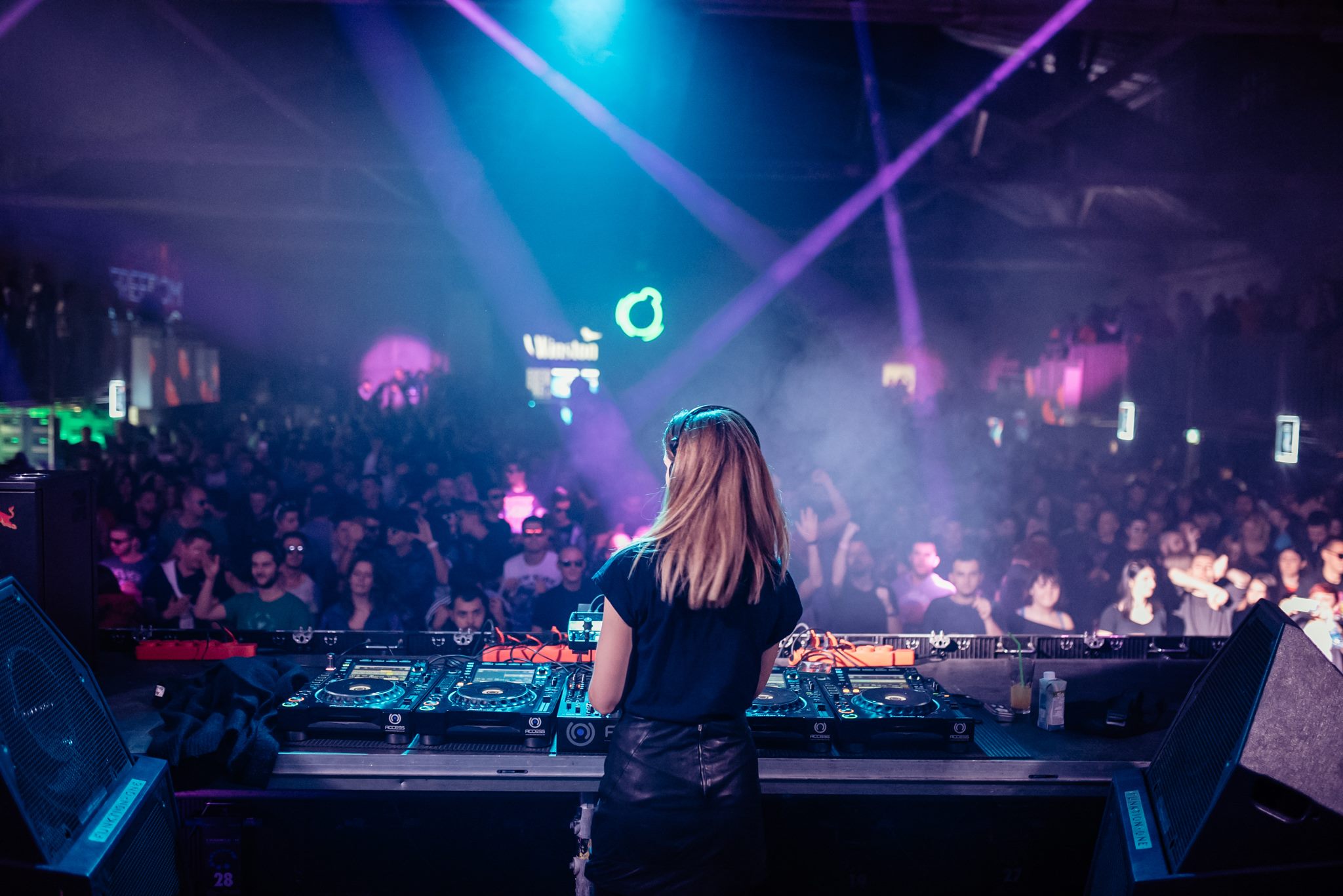 What should every DJ know about being a resident in a legendary venue like Watergate?
The main advantage of [being] a resident DJ is that you get to know the club, the room, the sound system, the crowd (even if it varies on nights) very well. It feels like your living room, and you learn how to work the room.
Your job is also often to do warm up sets, which is a very important job and part of the evening. A good warm up DJ sets the mood right, warming up the floor, preparing the crowd for the main act to be able to their best job.
What are your favorite DJ tools?
I have a Pioneer RMX-1000 at home, so I'm trying to incorporate that one a bit more in my DJ sets and mixing. But I also have a lot of respect for the producer behind the track, who made it like he/she did and wanted it to be.I am not going crazy on effects or totally chopping up and changing the tracks too much, if I add or deduct I normally do it without taking away the essentials from the track.
For turntables, I love my Technics 1210s. They are the turntables I learned mixing on – they are reliable and a classic standard. I have an Allen & Heath Xone:92 mixer at home, it is also definitely one of my favourite mixers. It has a warm analog feel sound that I like and the filters are good and have stood the test of time.
On CDJs, I find the Pioneer 2000 NXS2 pretty outstanding. They have a lot of features that really can let you be creative in your mixing. Together with Rekordbox you can really dig deep into your record collection and be even more creative in your performance.
What about the Model 1 – did you enjoy playing on it?
It's definitely a new player in the game that challenges and gives new inspiration to your DJ or live set. Playing on the MODEL 1 mixer can change the way you perform as it encourages, inspires and forces you to try new mixing techniques and ways to DJ. You can get very detailed in your mixing and how you change the sound of a track or how you color your mix.
I really like the smoothness of mixing with the high and low pass filters. Another cool feature I love is the extra headphone output with makes it easier for fun B2B sets.
What Are You Excited For?
I'm excited to have just played a Mixmag Lab in London B2B with Hot Since 82 (above) and for Miami Music Week, where I play 4 great parties this year, including Get Lost and Knee Deep In Sound. I will release an EP on Watergate in April as well as continuing to work on music for my label Power Plant. Also in the pipeline is to finish my collab track with Sasha.
Who's your favorite resident DJ at a prominent club? Share in the comments and we might feature them on DJTT.