Artist Spotlight: Sébastien Léger On Keeping DJing + Production Setups Simple
feature image credit: our friends at Harlot nightclub
Sébastien Léger has been in the game for more than two decades, playing in Paris clubs before he could even hit the bar. Léger sat down with DJTT's Akhil Kalepu to discuss the early days and how technology is affecting the culture of electronic music.
Who Is Sébastien Léger?
For DJTT readers who aren't familiar with Sébastien Léger, here's a basic background from the DJ List:
Sébastien Léger is a French house DJ and producer. Hit singles "Hit Girl", "Hypnotized" and "Aqualight" have become hit dance singles played in clubs across Europe. Frequently touring and producing with Chris Lake, his single Aqualight was a collaboration between the two. Léger has built on his skills as a trained pianist and drummer. He speaks English, Dutch and French.
[He's produced] famous remixes [for artists] including Kylie Minogue, Justin Timberlake, Duran Duran, Groove Armada and Ali Love. Sébastien Léger owns and manages his own record label, Mistakes Music.
As always with this type of interview, we like to drop a mix at the top of the article before we get to the Q+A. Embedded below is a mix of Sébastien Léger's, recorded live at IG60 in Copenhagen:
---
What first drew you to electronic music?
It was '93, so I was 14 years old. I had my first, pretty shitty turntables. I cannot even recall the brand actually, it was not Technics back then! I just loved dance music in general. Funk, disco and house in my bedroom for one year, and then I was a resident DJ at 15 years old. It was a pretty shitty setup. I'm not sure how cheap it was back then, but this is how you learn. I just love dance music! I can't tell you why.
Did you get into production around the same time?
Oh, [it came] much later. My first production was in '98. I bought an Akai MPC2000. That was my first thing and at least four or five of my first records were on the MPC2000: sequencing, mixing, obviously there were no synthesizers – so everything was samples. Back then it was disco house so it was easy to sample disco stuff.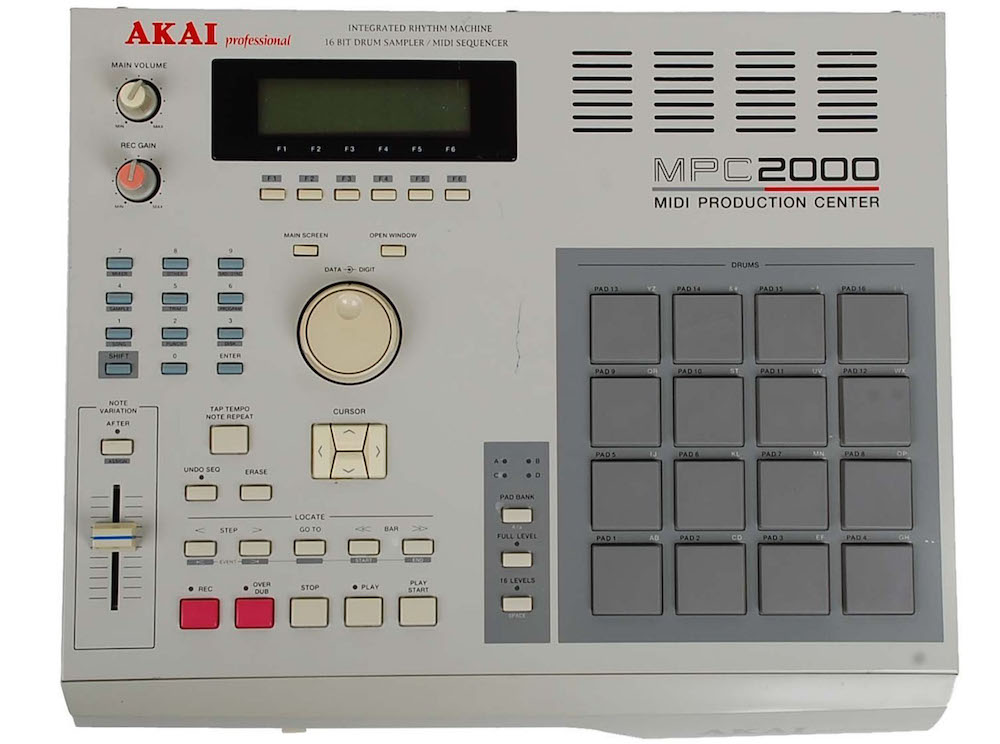 What kind of records were you sampling? Any particular labels or artists?
Yeah, the obvious ones were SOLAR, Salsoul, the classic disco funk, but I got famous because I sampled Michael Jackson's "Off The Wall". That track went really big. So when I was going out, the period was "French touch" like Daft Punk, Cassius, Bob Sinclar. That was the peak time of French house. It was mostly that plus Chicago artists like Paul Johnson and DJ Sneak. That period was full on French house everywhere in the world, so of course Paris was under the spotlight. Everyone was playing that kind of thing. It was really cool, really diverse in the crowd.
Do you still DJ with vinyl at all?
No, only CDJs on USB. No computer, no Traktor, no whatever.
Did you like them when you first tried them or was there a transition period?
When we were first putting the CDs in the CDJs, the touch wasn't the same. You could have a lot more music with you, but even with CDs I had the box like for vinyl. I didn't like turning pages, I liked flipping through that box. This was the thing from vinyl that I missed. I was even printing the cover on paper so I could actually see the records. Of course you get used to it but for me it was fairly easy. I loved it!
Do you still use your MPC2000 when you produce or are you mainly in the box?
My setup is kind of a hybrid thing. It's Ableton Live for the sequencing, also the mixing. I'm using outboard gear as well: Moog, Prophet 6, Model D, I have a huge modular synth. Mostly every sound that I use as a synth is hardware because I can't deal with plugins in general for making music. The mouse, where you turn one knob at a time is just not my thing. I like to touch things. It's not really about the sound quality, it's about the feel and the vibe. If a plugin sounds really good, I'm not going to argue on that. For me it's not about how good or how bad. It's about the that tactile feel of turning knobs.
So how do you feel about the hardware-plugin hybrids like Maschine?
I can't get into it at all!
You prefer a box that does one thing?
Yes, definitely yes. One thing does one thing. Same for modular. One module does one thing. It's a filter, or an ADSR or an oscillator. Some modules have this multitasking and can do a few things at the same time and it's so complicated. So many things to learn! Do you really need all that? I love the simple things.
Even when I DJ my setup is just two CDJs, a mixer and two tracks, although I can understand how people like to add loops. For me I like to keep it simple, really simple. It's the same for me working in Ableton.
We love to debate between DJing and live production. Many artists admire the simplicity of two decks and a mixer – where do you fall?
My philosophy is this: as a dancer or as a listener or as a DJ, I just to enjoy the music as it is. I don't want to have a super technical guy who's going to do some crazy mashup adding loops and effects and layers. It's going to ruin the main purpose, which is the groove. Of course I use some effects as well on the Pioneer [mixer] like delay or ping pong or whatever you call it, but if it's too much it's boring.
if you're just playing house and techno, the tracks are already pretty much programmed for the club
It's okay if your music style is mashup-based, but if you're just playing house and techno, the tracks are already pretty much programmed for the club. There's a purpose why it's made like that. It would be very sad to ruin it with extra drums and extra this and extra that. You lose the focus of making people dance instead of having a technical show. As a geek, I like to see it – but as a dancer, I'm not into it at all. I guess I'm old school in a way. I like simple. Super simple. I'm not against it either, just in my setup I like it simple.
Can you share any DJ tips with our readers?
I have two tips: one technical and one administration-wise.
First one is: you must stand out. There are millions of DJs and millions of producers. You must stand out. How? I don't think wearing a Daft Punk mask is going to make you stand out these days because it's been done already like Marshmallow face. It's a gimmick.
if you want to last in the long term, you better do your own thing
I think where you need to stand out is the music, but again, everyone is playing the same kind of genres. Do not copy what's trendy. I think it's really important because I see a lot of kids play what's trendy instead of playing what they really like. I've seen it many times. The resident DJ, I ask them, "do you really like it?" They say "No, but people like it." Man, if you want to last in the long term, you better do your own thing. It might take longer, but you might stay longer as well. I think that's the number one key.
Number two is being surrounded by the right people. Because there are millions of DJs and if you don't know the right people, if you aren't surrounded by the right manager and friends, it's going to be difficult. You need to socialize and all that shit. Maybe you don't want to do this, but it's so important to have the right people around you.
What advice do you have for fellow producers?
Keep it simple. There are so many options. You can go everywhere with plugins and elements you can add and things you can do with software recall. I work with hardware and external mixers and rack equipment, so there's no recall. Once you record, it's done and that's it. That's part of the magic.
Production-wise I think it's important to keep it simple unless you want to experimental, super complicated, technical stuff. But most of the time, get straight to the point. Keep it simple.
This interview was edited for clarity and length, special thanks to Sébastien for sitting down with us!