Traktor Pro 2.11.3 Now Available: HID Enhancements, Xone + DJM Scratch Support, Mystery New A&H Mixer
As strongly hinted at by the press release we got from Pioneer DJ this morning, Native Instruments released the full final version of Traktor Pro 2.11.3 today. DJTT already covered most of the features that were coming when NI first launched the public beta of this update. Keep reading for the official changelog and a few surprise updates, including a hint at a mixer that is coming soon from Allen & Heath.
Traktor Pro 2.11.3 Changelog
The introduction video above does a great job of covering the major changes in this new version of Traktor Pro. In short, DJs can now enjoy:
Advanced HID mode for NXS2/TOUR1 CDJs – fully colored, zoomable waveforms, phase meter, beat jump/beat counter
Traktor Scratch Certification for many more DJM mixers – see the full list in this article
Traktor Scratch Certification for Allen & Heath mixers (Xone:DB2/DB4/43C/23C
Sync iTunes song info from the iTunes node of the browser by selecting Sync Song Info from the context menu (right-click).
Upcoming Denon SC5000 Support?
There's a line in the video description not mentioned on the official change log page that's worth pointing out to people who are waiting for Denon DJ's players to be supported with Traktor:
"Denon DJ's Librarian software is now capable to import your Traktor playlists"
We're not entirely sure what NI means by "Librarian" software – but suspect they might be referring to Engine, which is the library management tool for Denon DJs. This could be an early indication of support for Traktor collections within Engine – something that would absolutely give the somewhat stagnant (based on US sales reports) SC5000 line a much-needed boost of potential converts.
Mystery Allen & Heath Mixer = Xone:96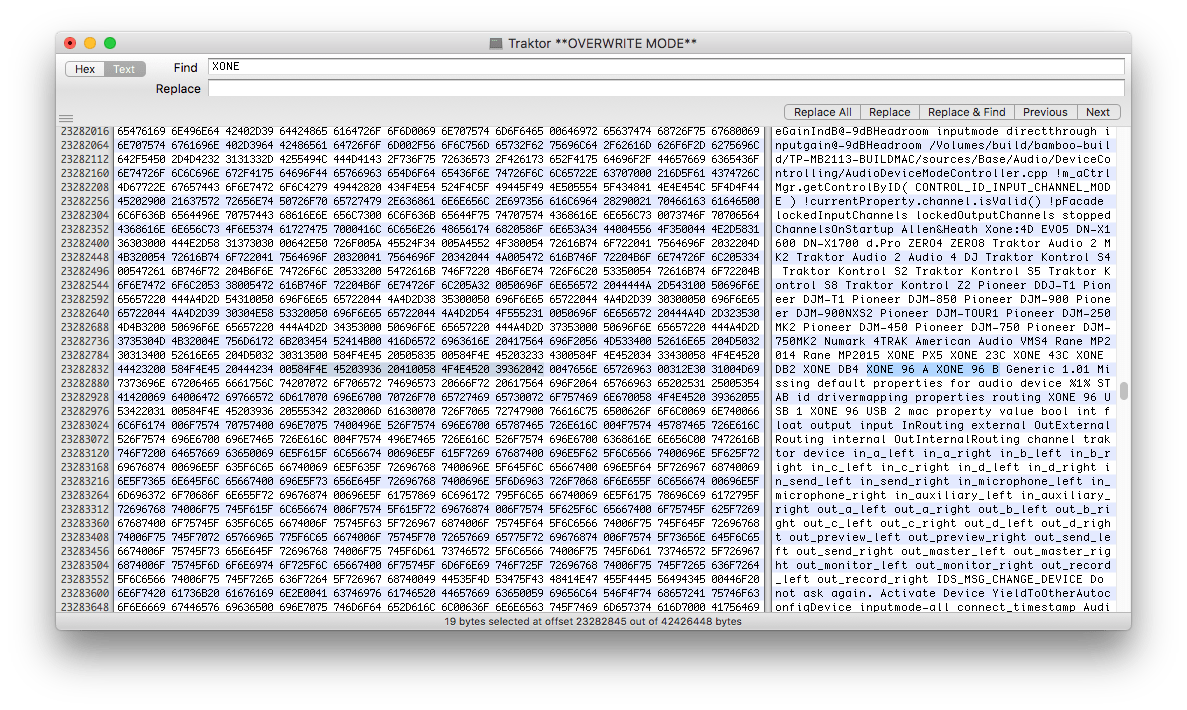 One final note –  there's a new Allen & Heath DJ mixer that's soon to be announced that now has Traktor Scratch Certification – but as Eric from NI notes, they're "not allowed to talk about it yet". It's an interesting stealth annoucement – particularly considering that some of the other A&H mixers that just got certified are old (the Xone:DB4 came out in 2012). While the details on the mixer aren't released yet, clever internet users using Hex editors have noticed a new Xone mixer in the Traktor code, called the Xone:96. Sounds like Allen & Heath are finally launching an update to the ever-popular Xone:92 mixer  – but with a digital audio interface, since it's Traktor Scratch certified.
The new update to Traktor is available now in Native Access. Using it already? Let us know in the comments below how it performs.