VirtualDJ is often the proving ground for next level DJ software features, where new ideas come out long before other software developers consider adding anything similar to their software. This pattern continues with their latest announcement of a VirtualDJ 2018 update.
The team at Atomix Productions has put some unique features in the update, which launched into Public Beta this week. Want advanced video displays, shadertoy compatibility, scratch automation and coding, direct streaming to Twitch/Facebook/Youtube, and more? It's all in the new beta of VirtualDJ 2018 – keep reading for details.
VirtualDJ2018
It's far too easy to think of VDJ as the software that new DJs use when they're looking for an easy-to-start-with DJ software to learn the basics of mixing. In reality, we've seen time and again that VDJ is unafraid to champion features well before any other platform. In-app streaming libraries? VDJ had it 5+ years ago. Key sync? You could shift keys to harmonic matches as early as 2010. Any assumption of Virtual DJ not being one of the more advanced DJ softwares usually feels based on gut feelings about to the software, not true feature assessments.
So this week, developer Atmoix Productions excitedly rolled out their news about a major 2018 update. Not just hardware compatibility and stability additions – the feature set in this new update is serious:
Videoskins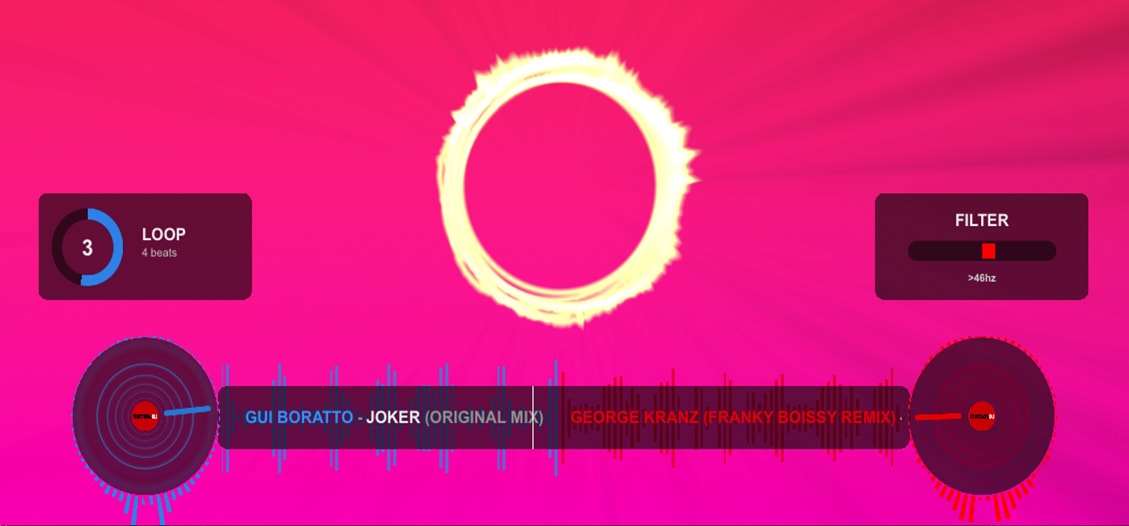 There's a major emphasis on video output in this VDJ update. One of the goals is to give the audience a bit more of an insight into the actual mixing work that DJs are doing. With the new videoskins that come built in, it shows your audience song titles, popups for loops, effects, filters, and more, all on the video output.
As with many VirtualDJ graphical features, this is also open to the community as well – so anyone can design their own videoskin and upload it to the community portal for others to use.
WebGL Shader Visualizer Support
This is one of my favorite new updates. Atomix Productions seems to love opening up whole new worlds to their users, and here, they've allowed DJs to add WebGL shaders to the video output module. They act as visualizers, and you can grab almost any shader from Shadertoy and drop it right into the software.
Here's my video overview with a look at some of the shaders and how they work:
Scratch DNA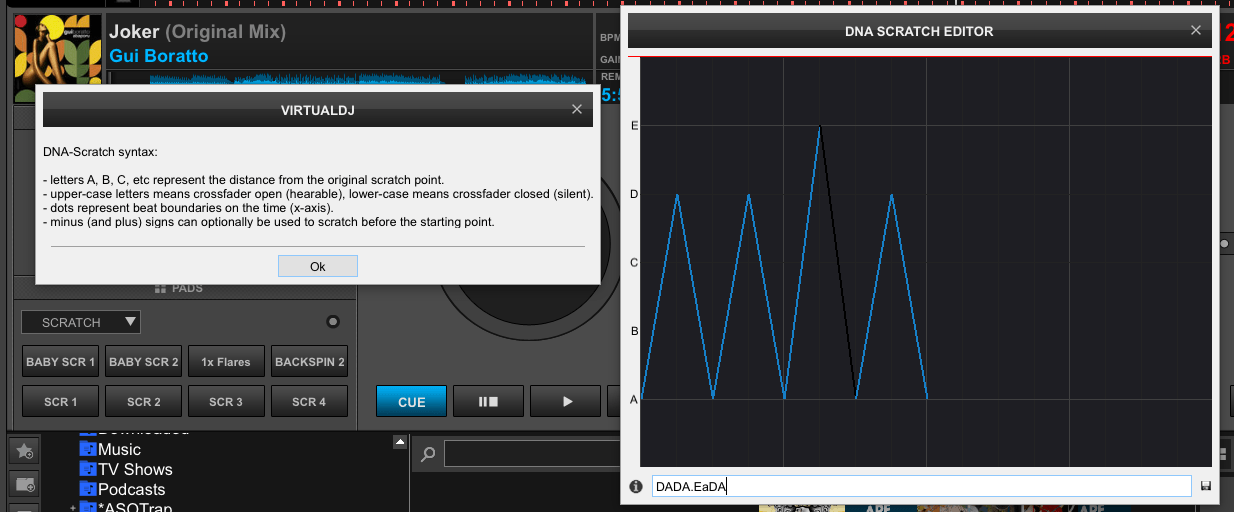 Remember how Serato DJ incorporated scratch playback at the touch of a button on the DDJ-SB3? VirtualDJ 2018 has taken things one step further. They've included a number of easily triggered automated scratches, but also created a code for expressing those scratches, calling it ScratchDNA. You can write and automate scratches and experiment to discover new sounds – it's a very strange new world for….automated turntablism?
Social Platform Video/Audio Streaming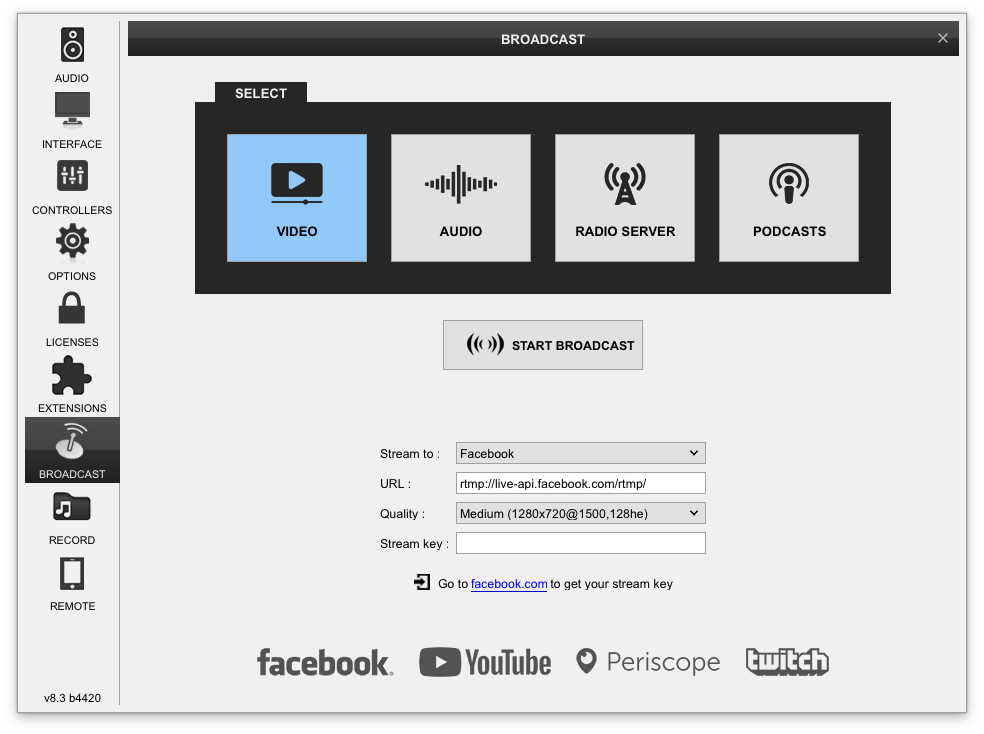 Forget streaming via OBS, what if you could just send your DJ software's video output DIRECTLY to a social streaming platform? In another industry first, VirtualDJ 2018 lets DJs stream video straight to Twitch, YouTube, Periscope, and Facebook, all just by activating it within the preferences of the software. Videoskins, shaders, camera overlays, and realtime screen grabs all work – because they're already a part of VDJ's video mixing functionality.
OS2L Lighting Protocol
This one is pretty great for more advanced users who have their own outboard lighting rigs or are working with larger stage-style setups:
VirtualDJ 2018 is now natively compatible with the open OS2L protocol, allowing you to control your DMX software, from within VirtualDJ and from your DJ controller. Make your light move to the music, activate scenes, turn on strobe, fog and lots more. Programmable and extendable.

Compatible with any DMX software that implements OS2L
Automatic detection and connection with the DMX software
Make your lights beat-aware to your music
Change scenes, trigger light effects, add fog and more..
Activate those triggers from your DJ controller pads
Built In Extension / Skin Management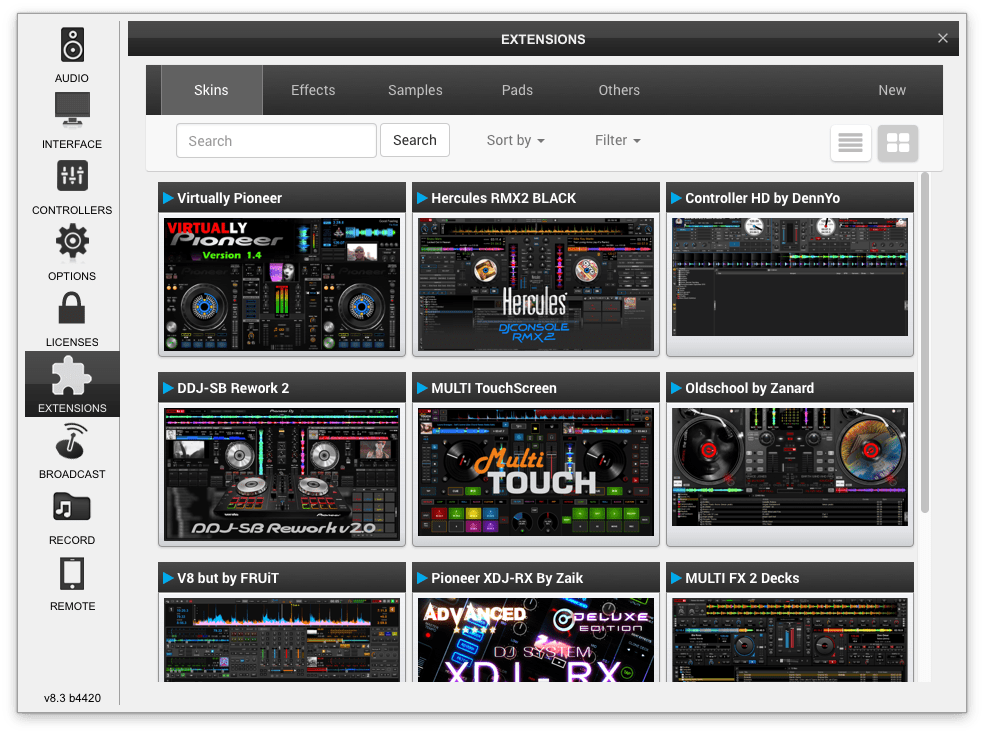 The last big feature is the addition of a built-in extension manager within VirtualDJ. VDJ users are often making new skins, FX, and other downloadable additions to the software – but before, you had to download the user content from a web interface and install it yourself. With this update, it can all be managed directly inside of the software's preferences – even browsing for new stuff!