Allen & Heath Officially Reveals Xone:96 Mixer: Two Soundcards, Sculpting EQ, Dual Headphones
The ninth of June is upon us, and that means that Allen & Heath is officially launching their brand new Xone:96 mixer. It's very much a modern take on the much-loved older Xone:92 mixer. The 4-band EQ and VCF filters are back, but add to that new Crunch distortion, parametric EQ on the returns, and dual soundcards with Traktor Scratch certification. Keep reading to learn everything we know so far.
Xone:96 Mixer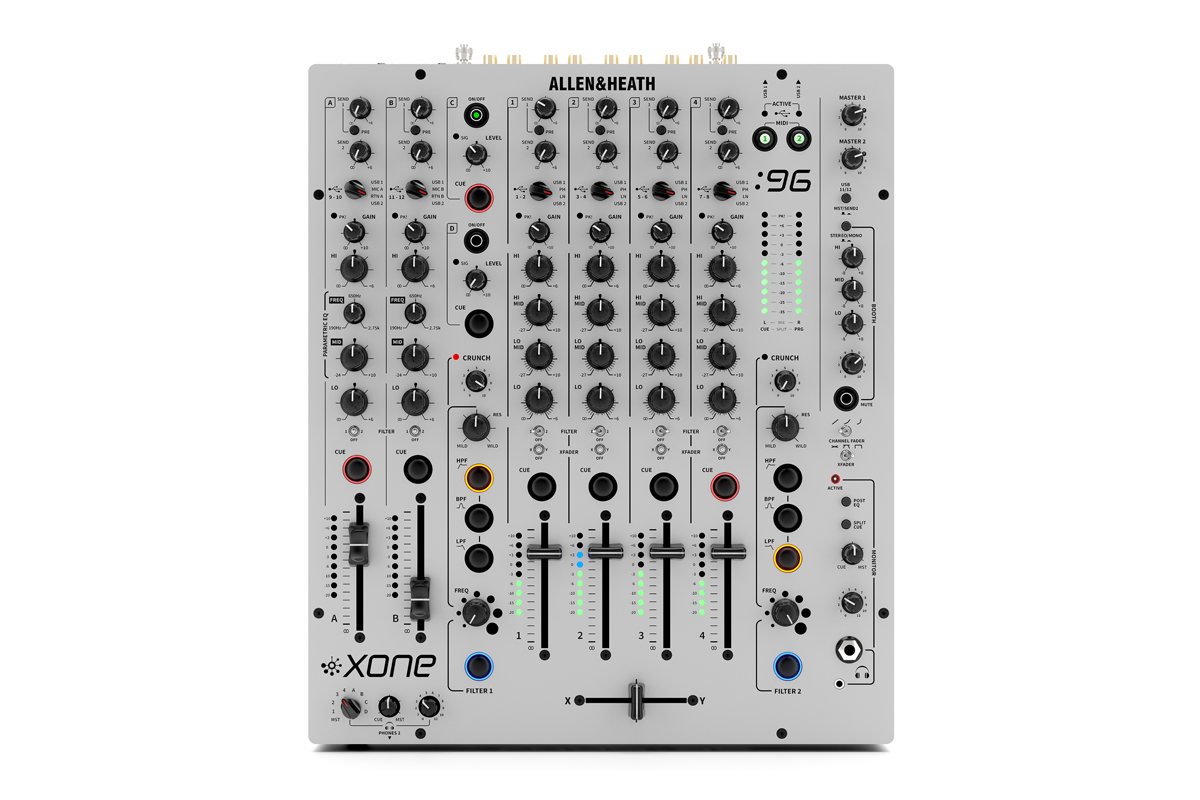 Key Features
We're taking the feature list right from the press release because there's quite a bit to process here on the launch day:
Signature Xone analogue sound
Refined 4-band EQ
Xone:VCF filters with CRUNCH harmonic distortion
Dual 32-bit USB soundcard (24 channels @96kHz)
Traktor Scratch certification

Two dedicated FX sends
Two stereo inputs with 3-band parametric EQ (from the PlayDifferently Model1, seemingly?)
Two aux return channels
Separate master insert (for outboard FX hardware)
Dedicated booth outputs with 3-band EQ
innoFADER crossfader
Dual CUE systems allowing two DJs to monitor discreet channels
At first glance this seems to be just a fresh coat of paint but the Xone:96 is a solid example on how you modernize a classic without affecting the workflow and key features that make the Xone:92 unique.
"The status of Xone:92 as an undisputed classic was something we took very seriously when developing Xone:96. It was clear that we couldn't afford to lose its essence but also that we should seek to exceed the expectations of those who were pushing us to deliver another cutting-edge mixer. It isn't overstating the case to say every fader, knob, button and switch has been subject to a forensic level of attention."
Get your XONE:96 from the DJTT Shop