Every summer, hordes of party-goers make their way to destinations such as Miami, Berlin, and of course Ibiza for long nights of clubbing, sun-drenched music festivals, and seemingly endless fun. For DJs, many of these cities are among the most coveted places in the world to land single gigs or even season long residencies.
But as Bob Dylan said "The times, they are a-changing." Five years after the explosive growth of Electronic Dance Music, many have found themselves priced out of the destinations they once faithfully returned to each year. Financial woes aside, it would appear that the younger generation of clubbers are seeking out new, more exotic locales where they can spend their hard-earned dollars—with DJs, agents, and promoters all taking note and following suit.
At the International Music Summit 2018 in Ibiza, this exact topic was discussed in detail. Of course, Pete Tong and the founders of IMS have a vested interest in Ibiza as holding the unofficial title of the "Las Vegas of the Mediterranean," an honest conversation took place between five individuals who are expressly involved in foreign locales.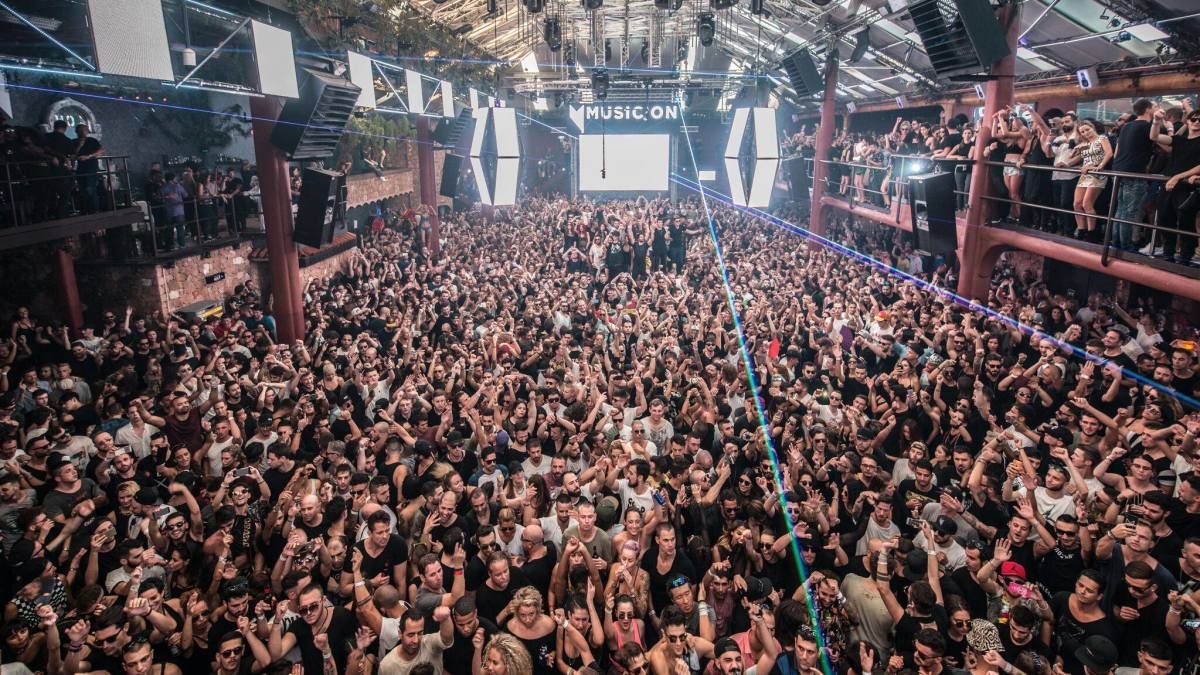 Included on the panel was Darren James-Thomas, representing FMLY Agency and Oasis Festival in Marrakech, Gustavo Pereira of NEOPOP/BPM Portugal, Hanene Ben Smail of Blue Marlin Dubai, Thomas Helene of Scorpios Mykonos, and BLOND: ISH, a rising house music duo who have taken a particular interest in Tulum, Mexico.
Dance Somewhere Different: In Marrakech
So what can be made of these new locales? For this, James-Thomas shared some words about his pet project of a festival – Oasis Festival in the mountains of Marrakech – whose slogan is "dance somewhere different."  One cannot help but ask, what makes Oasis and other festivals in their league so different?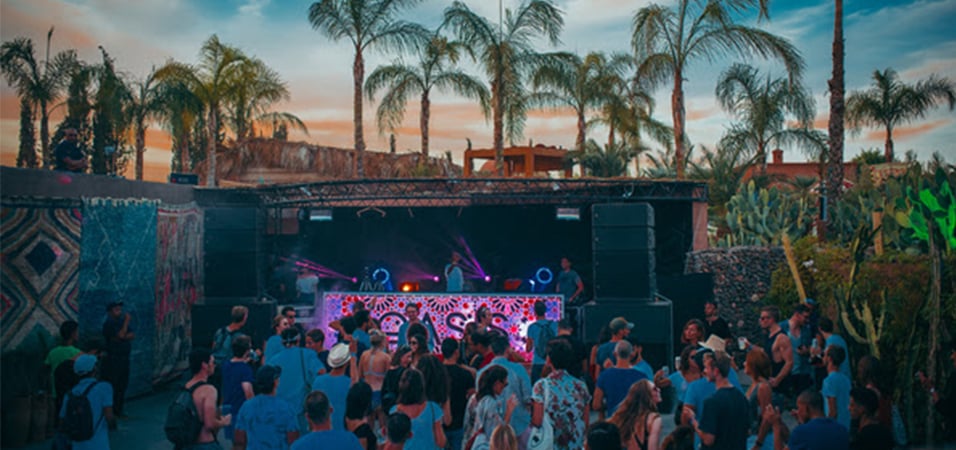 "The split is about 50% locals," he says regarding the festival demographics. He noted that there was a somewhat even divide between French and English tourists who visit the festival. He credits Mexico's BPM Festival as the inspiration, an event that was one of the first to break the mold by setting up shop outside the USA in Playa Del Carmen, Mexico.
This local vibe seems to be of the utmost importance to their overall mission of these new, boutique festivals. "We are very much bringing a piece of Morocco to the festival," citing art installations, working with local partners and even an entire stage dedicated to local DJs. Of course, we think getting the local DJ communities involved in these types of events is undoubtedly cool extremely helpful for promotion alike.
From BPM to Tulum
It became clear at this point that perhaps the shift to new locations was not just saving a few dollars on admission and giving patrons on holiday a new location to tag on Instagram, but instead about a socially conscious way to meld with the local community, with DJs and producers being no exception. Also inspired by BPM was BLOND: ISH, who mentioned a similar sentiment during their time speaking on the panel.
"I first went to Playa Del Carmen and just fell in love with that place. BPM kind of pulled us there every year. Every year we would stay longer and longer, and we started going to Tulum as well," says Vivie-Ann Bakos, who is 1/2 of the duo.
"We naturally gravitated towards Tulum, because we wanted something different. We like to party, we love to play music, but we want something different. We want to connect on a different level," she stated. Having had a successful run in Tulum, Bakos has begun curating her own events on location.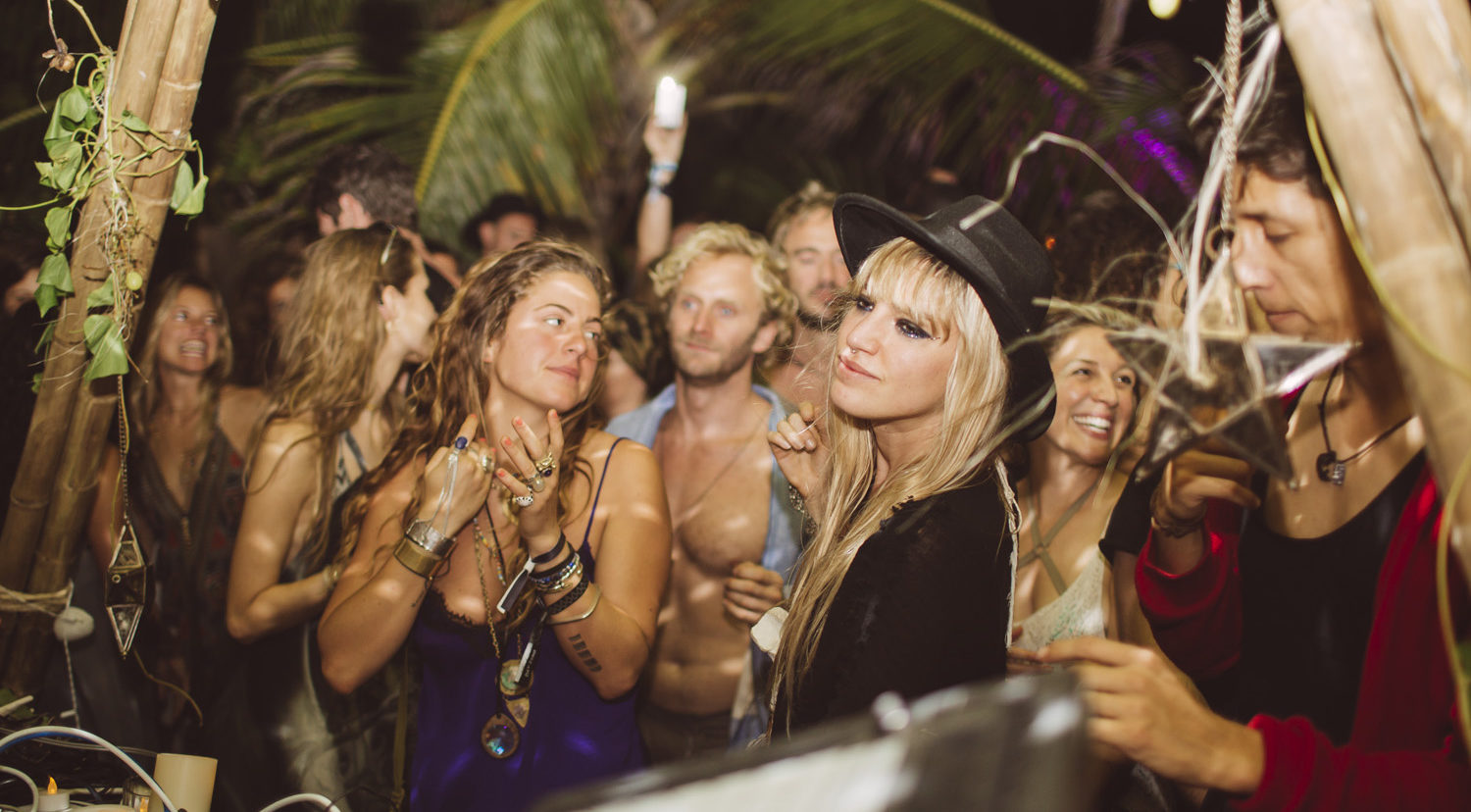 "We started doing a party there called abracadabra three years ago. When we're going into a new ecosystem, how can we change our behavior? With our whole community, how can we educate each other and evolve together, so we're not just take take take?" While some emerging locales are taking on a very bohemian, conscious vibe, some destinations are far more decadent than others.
Bringing Ibiza To Dubai
Smail, however, represents somewhat of an opposite side of the spectrum working with Blue Martin UAE in Dubai. Known for luxury brands, modern architecture and now a booming nightlife scene, Dubai has emerged as one of the most enthralling cities on Earth.
"7 or 8 years ago underground music didn't exist in Dubai. We wanted to do something new, something fresh. We thought about a beach club. We approached Blue Marlin and thought it was the best way to bring Ibiza to Dubai," she says.
"It was a big challenge for us to bring this music to Dubai. We worked very hard on the ground to build a really strong fan base." The venue is now boasting names like Richy Ahmed, Art Department, and Jamie Jones. Vakos serves as an example to any jet-setting DJ that it is possible to set up shop overseas…if done properly.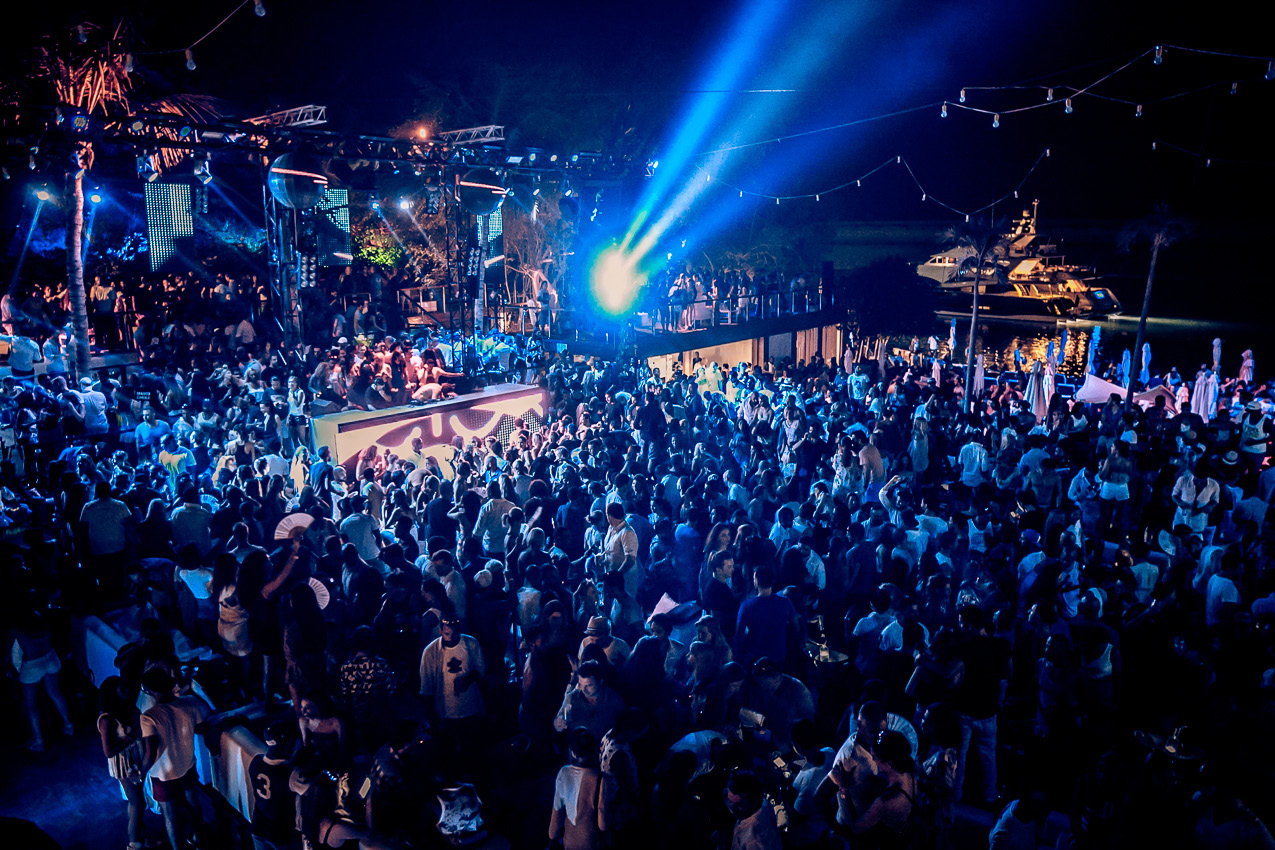 Emerging Destinations Have Their Dangers
The panel discussed how everything ranging from antiquated liquor laws to prevalence of drug cartels in these "cutting-edge" party destinations can present obstacles to anyone look to throw a safe, successful event.
Just last year, gang-related violence left five dead and fifteen injured at BPM. This was extremely shocking to the dance music community, and genuinely a rarity as the event has an otherwise sterling record of safety. All public events have some level of risk involved, as the last year has reminded many in the festival community in the United States after last October's mass shooting at the Route 91 Harvest festival in Las Vegas.
In closing, Mark Newton of Hideout Festival mentioned that the issues of doing events in emerging destinations are not without their drawbacks and are often subject to many of the same concerns that promoters are while stateside: politics.
"There [are] local residents that live nearby [the festival], we have to get it so residents are happy with the sound levels, that we're not getting a lot of complaints," he said.
No party is without its drawbacks, and the issue of complaining neighbors threatens everyone from the bedroom DJ to the headliner on the main stage. Moderator Ben Peace doubled down in his closing statement: "The local relationships are incredibly important."
Have you ever DJed in an exotic destination? We would love to hear your stories. Share your experiences in the comments.