The XDJ-RX2 and its predecessor have been incredibly popular because they take Pioneer DJ's club standard workflow and put them into an all-in-one unit. But in today's featured DIY project, one enterprising DJ has built a standalone Rekordbox-like LCD and computer that attaches to a DDJ-RB. Keep reaching to learn more about this custom setup, powered by Virtual DJ and a mini PC.
DDJ-RB Standalone Edition
In a nutshell, here's what this mod is made up of:
a standard DDJ-RB controller used as the base
a custom laser-cut chassis that gives the unit a similar design as the XDJ-RX series
a Gole1 mini PC (~$160) inside of the chassis running Windows Touch and VirtualDJ
a 20,000mAh powerbank allows the computer and controller to run for 2 hours without wall power
USB hub and SD reader means it's easy for others to plug in and play their tracks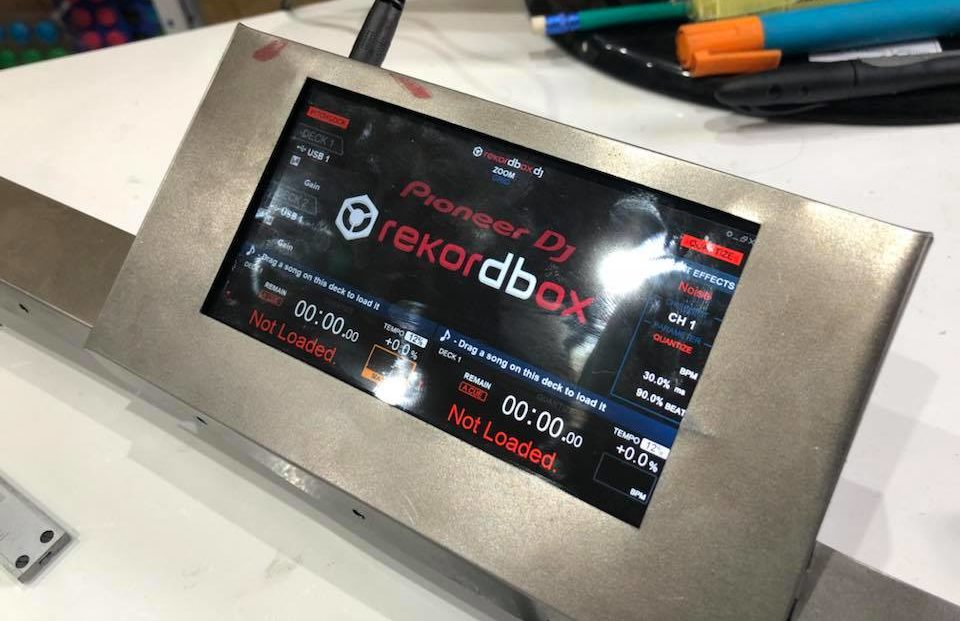 The creator behind this mod is Fer Mohr, a DJ based in Buenos Aires who wanted to make a standalone low cost controller in his free time. He shared some of the process on Facebook – here's the post translated:
This is a work in progress project, totally done as a hobby. The end goal is to have a totally standalone low cost controller with the advantage of a 2 hour battery life for proper portability.

I used a Gole1 mini PC with Windows Touch as the workhorse, with 4GB of RAM, 32GB of internal storage running off just 5V (this is super important so you can charge it's internal battery with any power bank). It's worth noting that this PC has tons of ports, which make expandability super easy.

Since this computer has rather poor performance and the 5″ touch display is quite small to handle something like Traktor. I needed to find an agile alternative which allowed me to modify the interface to customize it as needed such as enlarging different controls to make them touch friendly. This is why we went with VirtualDJ. A colleague from Salta helped me with the skin and we ended up with an interface which look quite similar to what the XDJ-RX use, adding some extra touch buttons as needed.

I think the end result is quite great as you can see!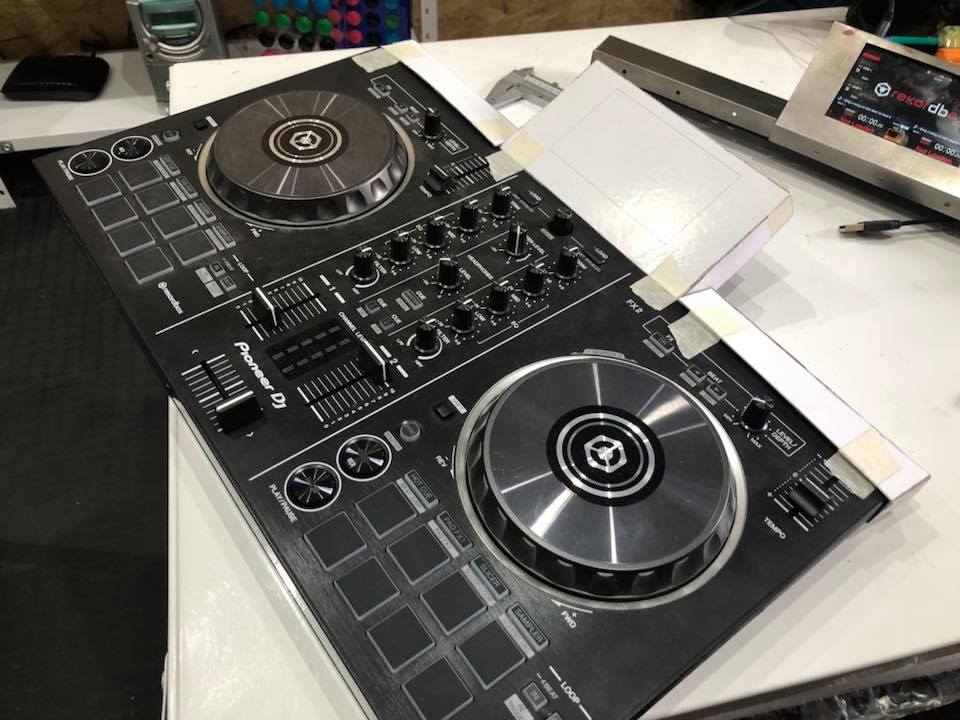 I designed and laser cut the chasis, which is secured to the back of the DDJ-RB with screws (there goes your warranty…)

Connections: Modified a few USB cables to minimize their footprint so I could use the side ports of the computer, which allowed them to run internally and out of sight.

A 20.000mAh (according to the manufacturer) power bank keeps this running and is housed inside the controller too. This is where both the computer and controller can run from for about 2 hours. Needless to say you can also use this plugged to the wall for extended use.

Extras: I added a USB hub with 3 ports and a memory card reader for expanded storage.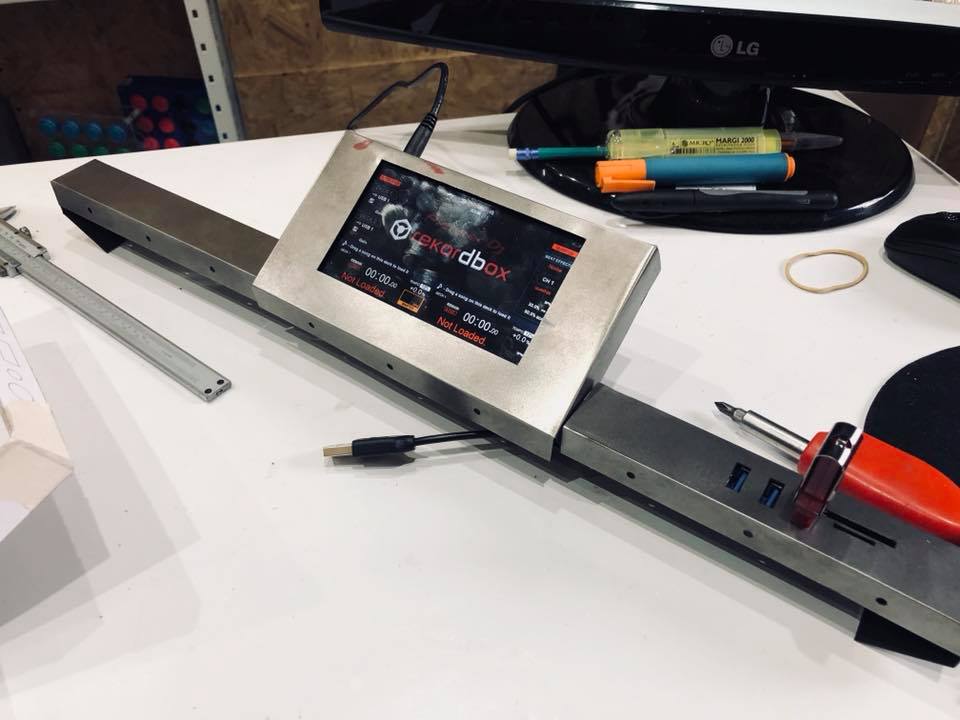 The project is still in the works and as you can see, there are some details to nail down along with a paint job but you it's coming along nicely.

I'm open to comments and constructive criticism. Any other extras you can think of are welcome too.

Note: The computer has an HDMI out so it can potentially be used with Virtual DJ Video but might run into performance issues.