Every now and then we like to feature innovative production tools on DJTT. The recent news that Yamaha is rolling out a new edition of their virtual singing voice synthesizer, VOCALOID5, is worth sharing. We've heard some pretty incredible productions with older versions of Vocaloid, but this new version seems even more powerful – and realistic – than previous releases.
This is the voice synth that has spawned fandoms and virtual artists – famously Hatsune Miku (an entirely virtual performer) is based on the Vocaloid system.
Meet The New Generation Of Vocaloid
Production Tool: VOCALOID5
Developer: Yamaha
Price: 

Standard (4 voicebanks) = 25,000¥ / around $225 US
Premium (8 voicebanks) = 40,000¥ / around $360 US

Availability: In their official shop now
If you're not already familiar, VOCALOID is a voice synthesizer that allows you "play" a synthesized voice just like you might any other virtual instrument. It's billed as a drag-and-drop voice synth, because producers can quickly choose a voice, draw out the notes you want it to sing, and then write the words you want the virtual singer to sing overtop of the notes. It's a really simple-yet-functional system, and the new voices seem to be even more realistic than previous generations.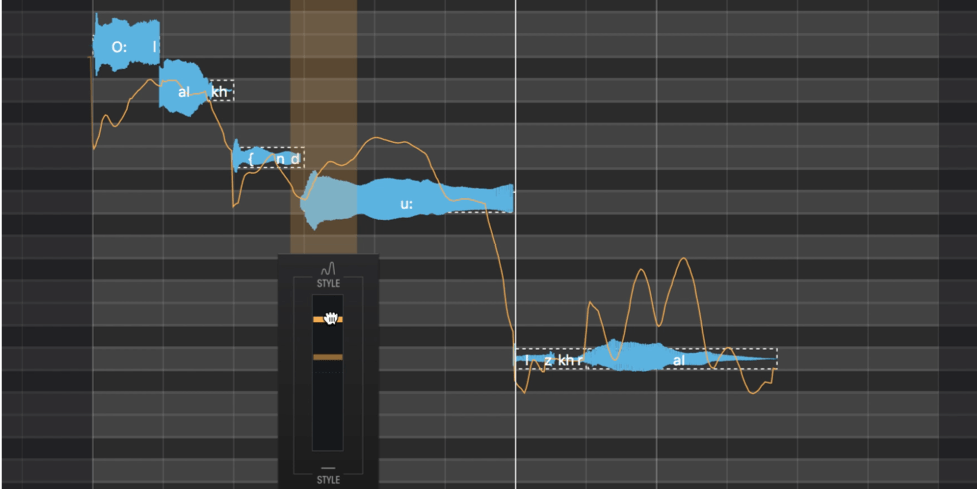 The new version of VOCALOID 5 makes it easier to "create variation in singing voices", and has thirteen total parameters that control vocal expressions. You can take the voices that come with the software and adjust them to something that works for the type of production that you're going for.

As always, it's easier to watch something in action than to read about it. Watch a complete walkthrough of VOCALOID5 in action in this 15-minute video clip:
VOCALOID5 Features
Here's what's included in the new version of the voice synth – from Yamaha's website:
Over 2,000 preset phrases & audio to drag-and-drop into your song creation.
11 audio effects to use within a single application.
Style function for an instant conversion to your favorite singing styles & voices.
Attack & Release effects and emotion tools to express your vocal phrases more realistically.
3 new parameters to control vocal tension and breath amount.
4 voicebanks (male & female, Japanese & English)
VST, AU, external MIDI input improved for external functionality.
Compatible with VOCALOID3 & 4 voicebanks
VOCALOID 4.5 Editor for Cubase, included support software.
If you're wondering about the voicebanks, there's a quick description of each:
Amy (Left): Expressive English-language female voicebank, ideal for contemporary singing. The voice boasts natural pronunciation and varied vocal tones, suited to genres from R&B to pop music.
Chris (Center left): Authentic R&B English-language male voicebank. Capable of singing over a wide range from delicate, soft bass, to powerful, sustained high tones.
Kaori (Center right): Japanese-language female voicebank with a soulful vocal quality. Long vocal sustains make it perfect for powerful singing.
Ken (Right): Sharp, clear Japanese-language male voicebank, with a light vocal quality ideal for singing J-pop.
Have you used VOCALOID or other voice synthesis tools in your productions? Let us know how in the comments below.