Denon DJ is today announcing a new model that's being added to their media player lineup: the SC5000M. This is a motorized platter version of the SC5000 media player that launched last year. So for motorized platter fans (like NS7 owners) who want a standalone setup, this could be ideal – and a clever way for the "new" era of Denon DJ to remind us all of their history making motorized media players. Keep reading for the details.
SC5000M: The Prime Experience, Motorized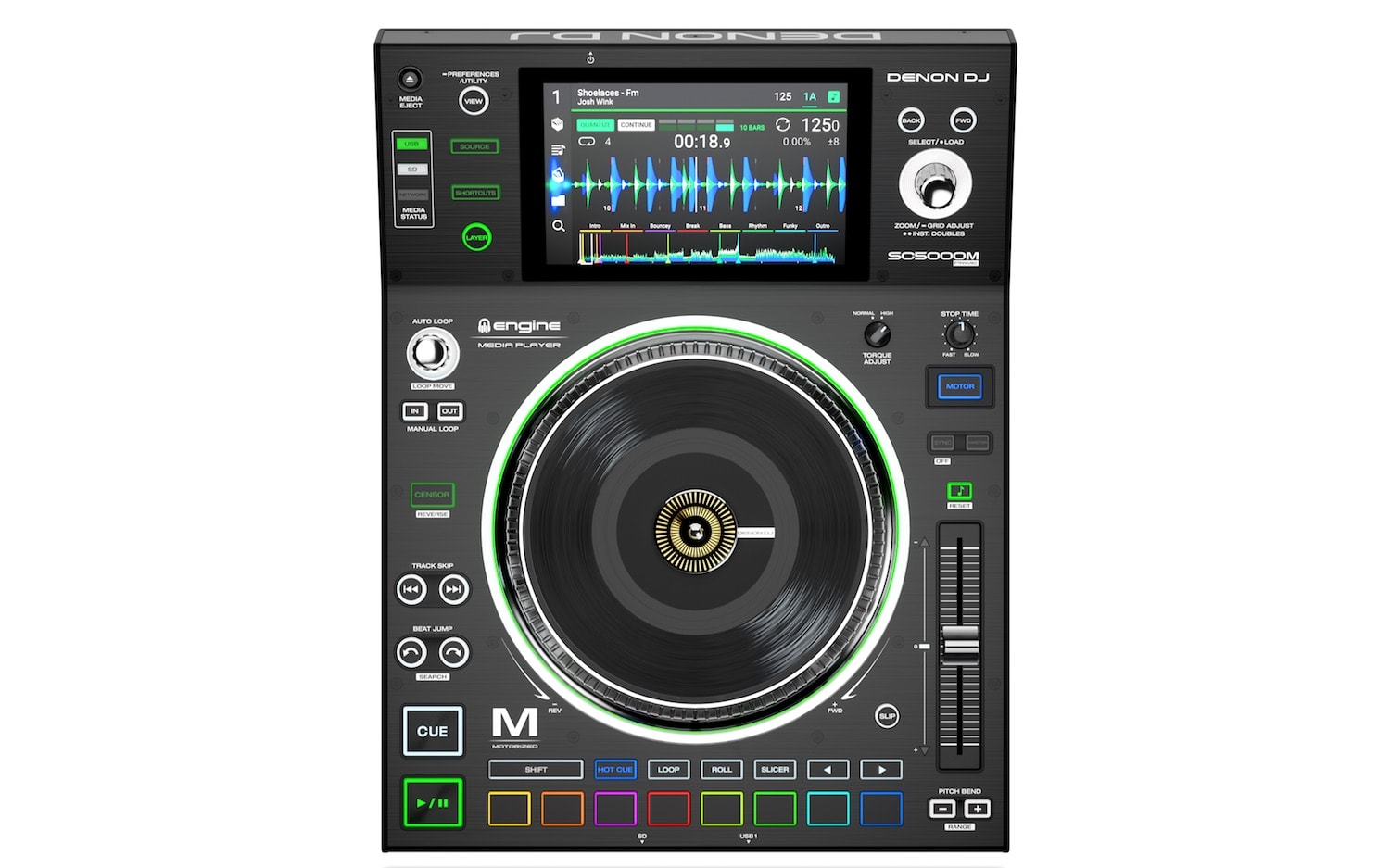 Let's get one thing out of the way: the primary difference between the SC5000 and the SC5000M is the spinning motorized jogwheel. There's not too much else to talk about – it has all the same features as the SC5000 – including the HD multi-touch display, dual-layer playback with individual audio outs, trigger pads for cue/loop/slicing, etc. This is very much the same unit on the base layer.
But instead of a display in the middle of the jogwheel, Denon DJ has added a motor and replaced the jogwheel with a real 7″ vinyl record on it: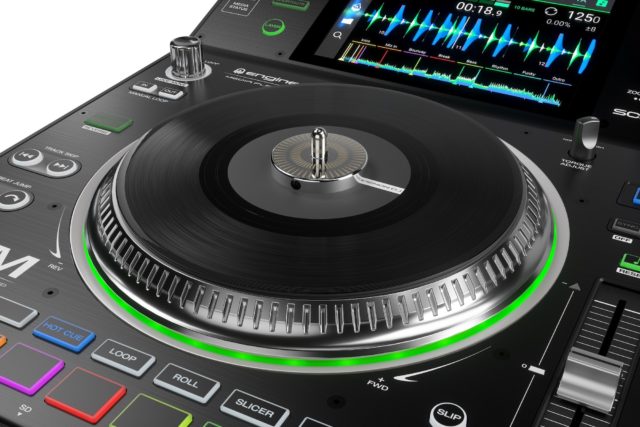 The platter has adjustable vinyl tension for slip/scratch control (this is also called start/stop speed), and there's two variable torque settings (high and low) for different feels.
The SC5000M will be sold along the original SC5000 (read our review here), and are the same price. It's a pretty smart business move to diversify the type of DJ you're appealing to with a single feature set change – but it does feel a little like the original model could stand to be discounted since it has fewer moving parts.
Remember Older Denon DJ Motorized Players?
I couldn't help when seeing this to think about the set of Denon S3500s that I owned when first learning how to DJ – motorized platters are back, apparently!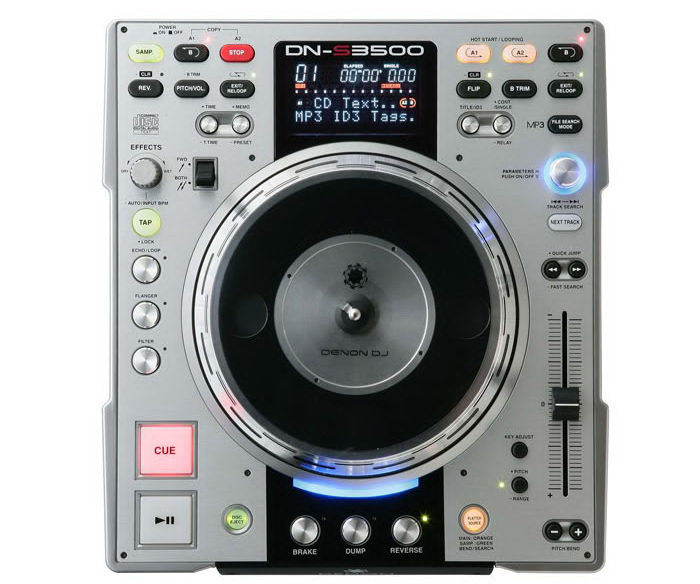 Will this new model be appealing to digital DJs and convince them to make a switch to an Engine-based standalone setup?
Let us know your perspective in the comments below.