Out of all the things that seem to be up to personal interpretation in the DJ industry, pricing is likely the biggest white elephant of them all. Why the biggest?  There is no industry standard which lets each DJ make their own opinion of what they should get paid.
What's The Magic Number?
Well, I'm here to help give you some insight on both what the industry is saying, and some tools I use to research my local market. I would like to note that this is based on pricing in the USA, other global markets may vary.
For those not interested in reading through this whole article to get a ballpark pricing, DJ pricing goes from well below $400 to $2,000 or more. That isn't very helpful, but companies like Wedding Wire and The Knot have been doing annual data collection from real-world clients to base the average pricing across the US, which is, $1,000 for a DJ for a wedding or private event.
Now I don't think just going out into the world with that bit of knowledge is enough. Really understanding your overhead, and confidently explaining everything to a client during sales calls or meetings will really help you land more bookings in a sustainable price range for that full-time DJ lifestyle.
Why Should We Charge So Much?
This is the biggest question of them all and it's very simple. We offer a professional trade skill that takes either ample training from another seasoned pro, years of experience to master, or a little bit of both. Sure, there are many horrible DJs out there who have been working in the biz for decades, but our industry is no more immune to mediocrity than say, car mechanics, lawyers, contractors, plumbers, etc.
Remember this super random example: If a plumber put in the same number of hours that a DJ does to prep, travel to, setup, DJ, break down an event, it would be in the thousands as the national average fee for plumbers is $40 – $150 or more per hour. The other biggest thing I like the push to my DJ colleagues is if you charge substantially less than your competitors, you're just hurting everyone by devaluing our given trade profession.
Can I Charge Less if DJing is just my Side Gig Outside my Day Job?
You can if you're a jerk! If you tout your mobile DJ business and services as a professional to the public, as in, you manage a professional looking website, have accompanied social media accounts, list your business on Google Places, WeDJ, Wedding Wire, etc.., then charge what the full-time DJ charges. Again, don't devalue the market average just because you already make $40,000 + a year at your 9 to 5. There are full-time DJs trying to make a living and undercutting the market price inconsiderate and uncool.
Mobile DJ Overhead
Most of us will operate our company, either single operators or even small multi-units, out of our houses. This does not mean we're out of the woods with overhead, it just means our overhead is different and having an office space. Here is just a list of the overhead that cost cold hard cash. These are the expenses we face monthly or annually outside of the larger initial professional gear investments or upgrades that we make to even begin offering such services.
Business Licence/Permit Fees

Business Liability Insurance

Equipment Replacement Insurance

Local, State and Federal Taxes

Business Property Tax

Fuel

Vehicle Maintenance

Company Cargo Trailer or Van + maintenance and annual costs

Domain and email hosting fees

Website hosting fees

Web design and management (either a pro or services like Squarespace)

Marketing Costs (e.i. business cards, Online and print ads, trade shows, social media marketing)

Equipment maintenance and replacement

Laptops and backups

Work Clothing

Music Pool Subscriptions

Music Purchases not available in Music Pools

Internet, Work Phone, and Office Supplies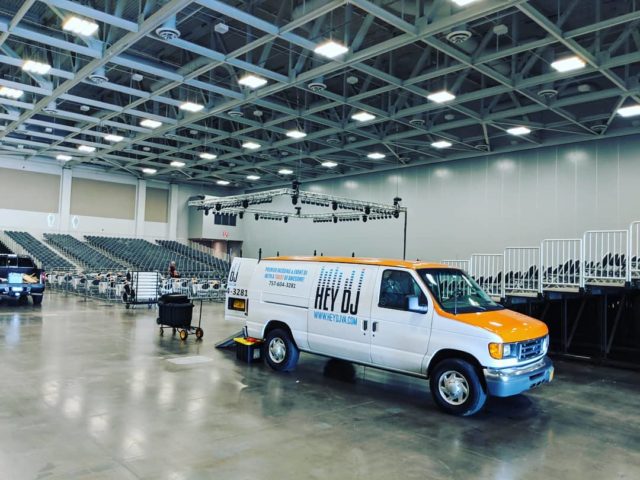 The Ultimate All-In-One A/V Professional
When I first started working as a mobile DJ, I saw myself as this bargain deal to clients, getting several services at a discounted rate. As I've grown my business, that opinion has now completely changed. Again, we don't want to shortchange ourselves but also understand that if a client hired us to DJ and MC, only providing our backline (DJ kit), they'd still be on the hook hiring a sound and lighting company to give us proper staging to do out job. We provide the following services, in most cases, just one person doing them all.
DJ

Sound Rental, Delivery, Installation, and Sound Technician

Lighting Rental, Delivery, Installation, and Technician

Event MC, Host, Entertainer
It's important to tell yourself, if a client hired all of these services separately, they'd be paying double, if not, triple what we're changing then as a Mobile DJ company. Sometimes, you can politely use that to help land a gig, but don't push it too hard. We can offer clients a built-in discount by hiring us for all of these things by avoiding paying multiple vendors labor and travel.
Understanding What Your Rate Includes – From the Client's Perspective
You'll want to figure out how to explain why you charge what you charge. What I explain to clients is, beyond my DJ expertise and experience, their quoted price also includes all of the prep time, pre-event communication email/phone/in person meetings, any venue walk throughs, travel to and from the event, setup and breakdown time, and equipment needed to do the job.
Actual event time that we provide may only be 4 or 5 hours, but most events has roughly 30 – 35 hour put into it in total, sometimes upward of 40+ hours for very large events. That is a very big tool to help clients feel confident with their booking decisions since I can almost guarantee they have spoke to another DJ who is charging half of what you do.

How to Research Your Local Market For Pricing
Now you have some background of where the cost of mobile DJs really comes into play, how do find out exactly what other mobile DJs are charging in your area? After all, the $1,000 per gig average is pretty much on par for my part of the country, but in larger markets like DC, NYC, LA, those prices are probably lowball fees.  

Just ask other DJs! Yeah, it's super taboo for some reason, but I'm a big advocate in community over competition. Find other working Mobile DJs in your area and just flat out tell them, Hey! I'm trying to set my pricing for the area, wanted to see what others are charging so I don't change too little or too much for weddings/private events.
Ask friends who recently got married what they paid for their DJ. They might have a price sheet they can share, but mostly they will just tell you what they booked, how long their even was, and what they paid. Very helpful intel to have.

Google your competition! My company works in about 3 markets that all have varied pricing, so we don't list our prices publicly on our website. However, many DJ companies do, making research easier for you.
The Fake email. This is my favorite tool and most useful for many reasons. I've had a fake email for nearly 8 years now, and "Brittany" has been engaged about 6 times now. This is just a simple way to ask other DJs directly what their prices are because you're asking as a potential client! I usually ask very direct questions for a event on a set day, at a certain venue so I can get a firm quote. Another great benefit from this is you can see how quickly, or painfully slow other companies respond and how professional they are with their corresponding. You might even see some great canned email examples you can use for your own inquiry emails.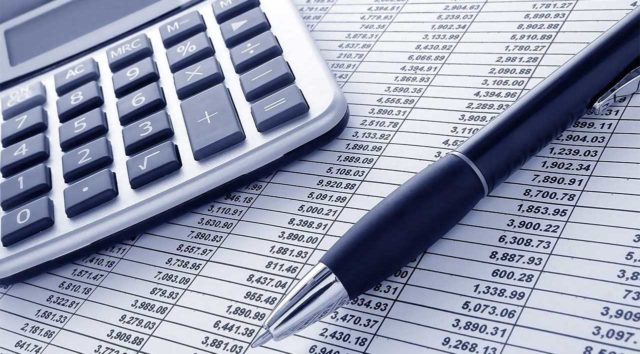 OK, I have a Average Price Range, Now What?
This is where you need a real coming to Jesus and determine where along that average price range you fall. A simple metrics to use is, Experience + Reputation + Schedule Load = Where to price yourself. My company sits right on the upper edge of the average median price, for reasons. The main reason is, I can only handle so many events per year, I have a target client base I prefer to work with, and I have a long-standing 4-5 star reputation. Sure, I may not personally work 50+ Private events a year, but I don't want too.
My first year going full-time, I charged on the upper end of low pricing and offered more discounts than I'd like to admit. I ended up working 40 or so private events/weddings that year. The next year I increase my prices by about $200 – $300 per contract, I worked about 20 events and made the same as the year before.
Now that I've reached the top of the average price range, I personally work 25 – 30 private events a year and can sustain my livelihood without any side work or part-time jobs, and I'm at the point where I'm starting to grow my company into a multi-unit. I charge what the work is worth which also allows me to pay assistants and other DJs who work for me a fair wage so they stick around and I deal with less turnover of hired help.
Should Pricing Be Different for Different Types of Events?
My short answer is no. Change the same across the board in the mobile space. Do I sometimes offer an extra 30 minutes to a contract at no charge? Yes. Events that have much less front-loaded work are good candidates for discounts. Compared to say, a wedding, sweet 16, bat mitzvah, quinceanera, that are events that are often very demanding.
To maintain consistency with clients, don't stray too far off your standard pricing no matter the event. This way people don't feel shortchanged if you gave someone a massive discount and they paid full price.
Should I offer a Non-Profit Rate?
I say no. As your company gets more established in web searches, you'll get so many emails from schools, churches, and nonprofits looking for free or discounted gigs, it will drive you nuts. Doing stuff for cheap doesn't help small companies like DJ businesses. That said, if there is a non-profit you like and truly believe in their mission and the event they put on, by all means, offer it pro-bono or heavily discounted, use it as a write off and a marketing opportunity, then tell everyone else asking for the "family discount" to pay full price or go away. Politely of course!
Should I offer Off-Season or Mid-Week Discounts?
Depends. Look at your calendar, see what you have on the table for upcoming gigs. Look at your personal schedule and make sure it doesn't take away your time off, make the call from there. In general, it's good to offer a small discount during these times, $50 – $100 make people feel special. If you're a single operator, it might give you extra money for new gear or towards a vacation. It can help you toss gigs to a second DJ you're trying to give more work too.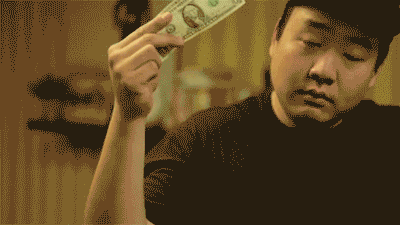 Pricing for Extra Time and Additional Services Beyond DJing
As your career grows, you'll probably need to start figuring out pricing for larger setups, longer events, and services you begin to offer beyond DJing. From this point on, it's even more grey than just figuring out your base price, but here are some starting points for you.
Turntables

Turntables are big, heavy, and look really cool when set up. Most DJs today use controllers so if you do and can mix on turntables, offer this as an add-on service and charge an extra $100 – $300 + for to clients who want you to spin wax. Hell, it might be a big selling point since, in some places, you might be the only DJ who works mobile gigs and can spin DVS within a 2-hour radius. I know I am.
More Time, More Money
Don't waste your time booking contracts by the hour. Start your rate at 3 – 4 hours, then charge for each additional hour beyond that. Anywhere between $50 – $200 for each additional hour is pretty standard for event vendors.
Travel and Lodging Fees
Most DJs are not going to be traveling more than 2 hours for events, at the most 3 – 4 hours. I really struggle with travel fees and not the best source of a confident suggestion but I use the website Gas Buddy to figure my fuel cost and then the suggested per-mile fee is $0.54 per mile according to the IRS website to give me a great starting point for my travel rate. If it's too far to drive home after the gig, add the cost of a hotel night to your travel fee as well.
Lighting Services
Decor lighting like bistro string lights, pin spots and uplights have become super popular, and e DJs commonly offer them. DJs seem to have pre-built packages or charge around $15 – $35 a fixture. This is a good starting point but your competition isn't other DJs, it's lighting installation companies. I did the same research to figure out local DJ pricing with lighting. I called around to local lighting companies and used my fake email account again.
That said, the main thing I do is exclude the travel costs when they book lighting with a DJ service. This way, clients see a price difference, but not the deal of the century. Also, lighting ain't cheap. It will take forever to recoup your investment and start making a profit if you do it for dirt cheap. 
Photo Booths
Another Popular service for DJs to add to their arsenal are photo booths. Same as before, search, ask, or fake email your way to an average price in your market.
Conclusion
That's it! Hope that helps you figure out pricing for the mobile DJ world. This is just a guide to help you get to some pricing you can live with. Don't be afraid to play around with your prices several times, even in one year if you have too. Keep doing it until you see a consistent rate of bookings. Also, constantly book the client and venue type you want to work at. Nudge those prices up a little as your business grows until you find you've reached your price cap.
Got any questions about pricing, or would like to see a certain mobile DJ business related article? Leave a comment below.