Amidst the barrage of new Native Instruments hardware (Kontrol S2, Kontrol S4, and many production updates) announced this morning is some huge news: Traktor Pro 3 is coming this year. While the full feature set isn't revealed until September 25th, there is some info already available on what's new. Keep reading to learn everything we've learned about Traktor Pro 3 so far!
Traktor Pro 3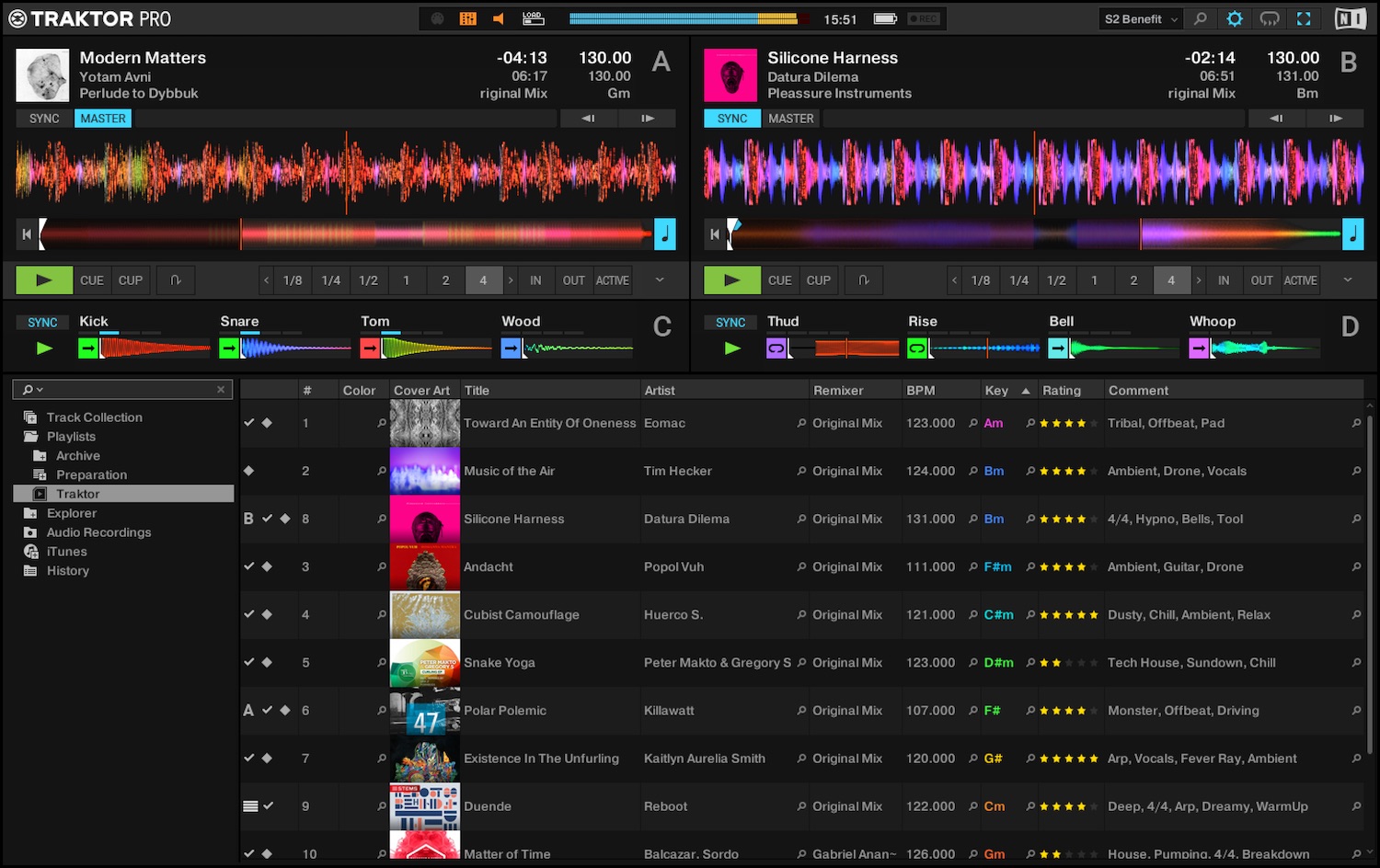 Gear: Traktor Kontrol S2 MK3
Price: $99 (Full) / $49 (Upgrade)
Release Date: October 18th
Why are we talking about a new version of Traktor today, nearly a month before the "actual" announcement of the software? Native Instruments specifically calls it out as being included with the two new Traktor Kontrol products announced, the S4 and S2. Here's the very limited official text that NI shared about Traktor Pro 3 in their press materials:
TRAKTOR PRO 3, the full version of which is included with both new hardware releases, is the most stable version of the software yet, and uses the new Elastique 3 time-stretching engine for noticeable audio improvements. The user interface has been redesigned with a sharper and flatter look for better readability in club environments, while the intuitive workflow, to which many performers have become accustomed, remains intact.
Several brand-new features have also been added: TRAKTOR PRO 3 now includes Mixer FX – one-knob effect and filter controls that can be assigned to each channel independently and used for big buildups and transitions. And DJs using an external mixer can now route unprocessed audio directly from TRAKTOR, thanks to a new mode that bypasses the software's internal mixer.
Resdesigned, Optimized UI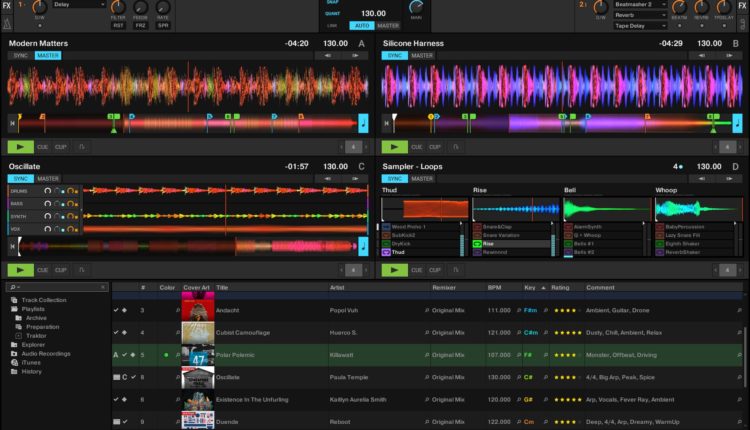 Traktor users have been clamoring for a UI update for years, and with Traktor Pro 3 they're finally getting it. The entire interface has been darkened, flattened, and brought more in line with other NI products (many elements feel very similar to the Maschine software).
Editor's Update: We had thought that the new version of TP3 was being shown as Retina-ready, but it turns out that the redesign does not have support for high density screens. We're not quite sure what the barrier is – but suffice to say the new UI design makes it less noticable that it isn't designed for Retina screens.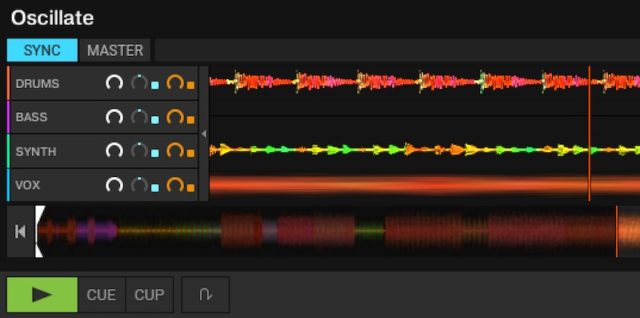 No, the mixer isn't gone – we saw it being used in our demo – but most of the full-size screenshots that NI has released of the software have it hidden. Here's the best we have so far: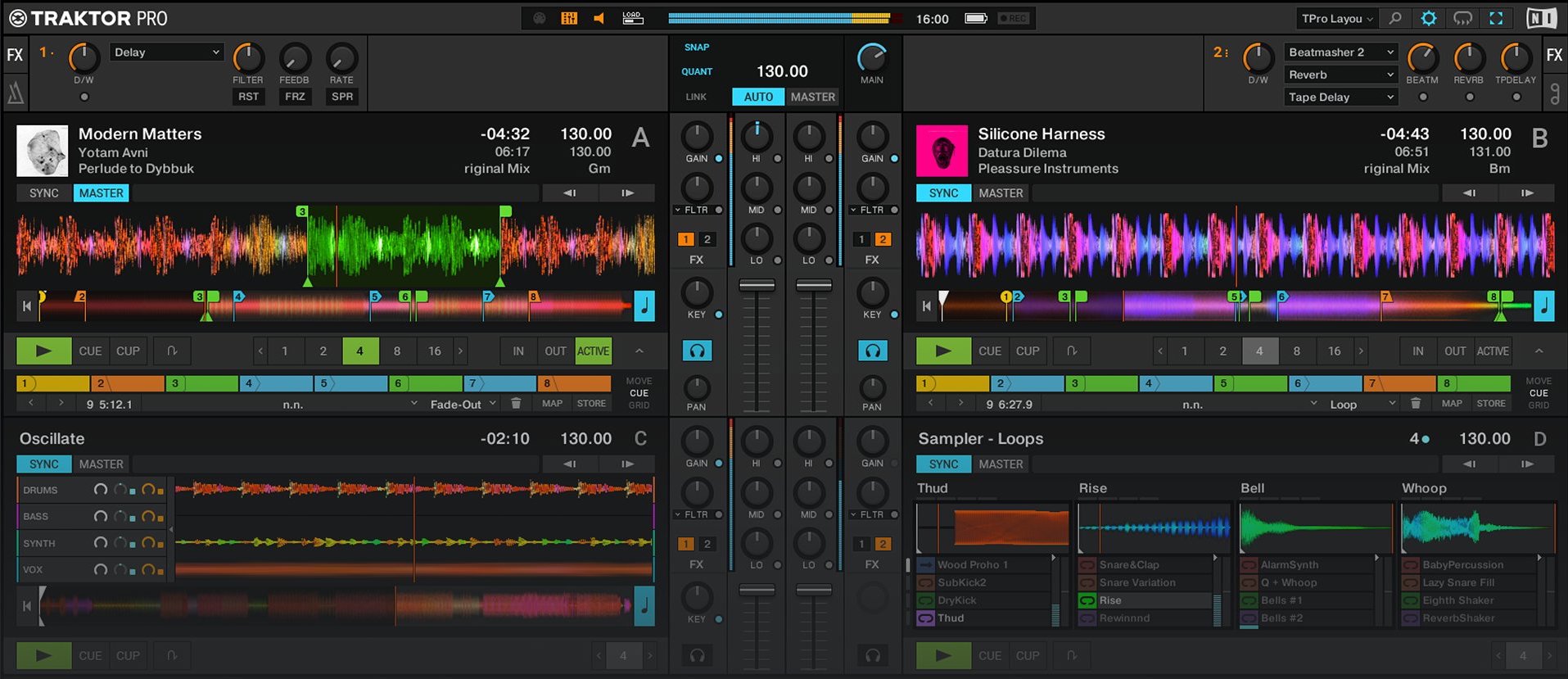 Mixer FX
Pioneer DJ's effects layout seems to have some fans in the Traktor development team. In Traktor Pro 3, each deck/channel has a selectable Mixer FX unit that behaves very similarly to Sound Color FX on a DJM. Essentially, the filter knob in Traktor now has other one-knob effects/filter states that can be selected. They're similar to the Macro FX that came out with Traktor Pro 2.6, but designed to be used much more commonly in mixing – again, like Pioneer Sound Color FX.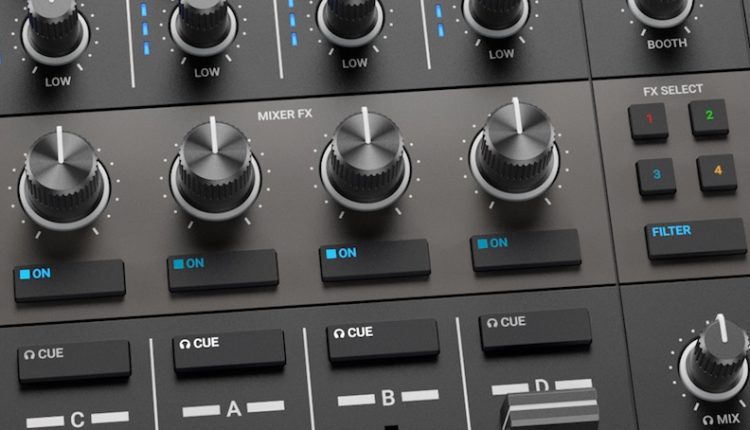 Worth noting: these Mixer FX are completely independent from the traditional FX units in Traktor (which are still there). This means that they can be used concurrently without taking up an FX unit slot – pretty cool.
We're not exactly sure yet how these mixer FX work outside of NI's own S4/S2 controllers, if they'll be MIDI mappable, and unlocked to every user regardless of their device.
New Timestretching Algorithm
At the core of every digital DJ software or standalone player is a powerful algorithm that has the ability to speed up and slow down songs while preserving their quality. In the new Traktor Pro 3, Native Instruments has licensed the latest version of zplane's élastiquePro V3 time-stretching and pitch shifting engine. It can be hard to understand how fundamental this type of algorithm upgrade can be to a DJs performance – so instead of trying to describe it, check out this élastiquePro V2 vs V3 comparison we found on YouTube:
Reverse Track Playback
This is likely a function of the new algorithm mentioned above, but is totally worth calling out specifically: in Traktor Pro 3, you can play tracks in reverse. While most other DJ software and hardware solutions have had a way to do this for a while, Traktor Pro 2 came out in 2010/2011, so it wasn't as obviously missing back then.
Reverse can be a lot of fun to incorporate into your DJ sets – check out this tutorial.
Mixer Bypass Mode
Want to simply bypass any internal mixing and audio coloring that Traktor Pro does to your tracks and send it directly to your mixer's soundcard? There's a new feature in Trkator Pro 3 that allows DJs to send uncompressed audio directly to their mixer without any processing from the software.
We're not quite sure what the requirements are yet to be able to utilize this Mixer Bypass functionality, but we suspect for DJs who have invested in high-end mixers and/or sound cards, this will be a welcome feature. Editor's Update 9/10: Apparently this was a feature that NI was thinking of building, but will not be in the new Traktror Pro 3.
Professional Metering + Master Panel w/ Limiter Info
There's now much better VU metering in Traktor Pro 3 as well as information on the limiter in the main master control panel – but we'll have to wait for the full reveal to get more details on these.
Traktor Scratch Built In
Shout out to our friends at DJ Worx, who got the exclusive news in their article that Traktor Pro 3 will no longer have a separated Scratch edition. The new version will mean that you can use "any digital photo interface to work as Traktor Scratch" – no more hacking mixers or other technically-software-license-violating methods to get any mixer or soundcard to work.
This is amazing news- you'll of course still need Traktor's timecode control vinyl to use with the system, but the idea that anyone can use DVS with any setup is massive.
Even More?
We've just been able to extract these features from what we've seen of Traktor Pro 3 so far, but we expect with more media / videos / etc coming out in the next few weeks, we'll learn more. If you spot something important, share it in the comments below and we'll add the features you find to this article, with a shoutout!
Want to learn more about NI's massive September 6th product announcements? Keep reading:
Traktor Pro 3 Details | Kontrol S4 With Motorized Jogwheels | A Mobile-Friendly Kontrol S2 | Komplete/Maschine Updates