Kontrol S4 MK3's Haptic Drive Jog Wheels: What We Know So Far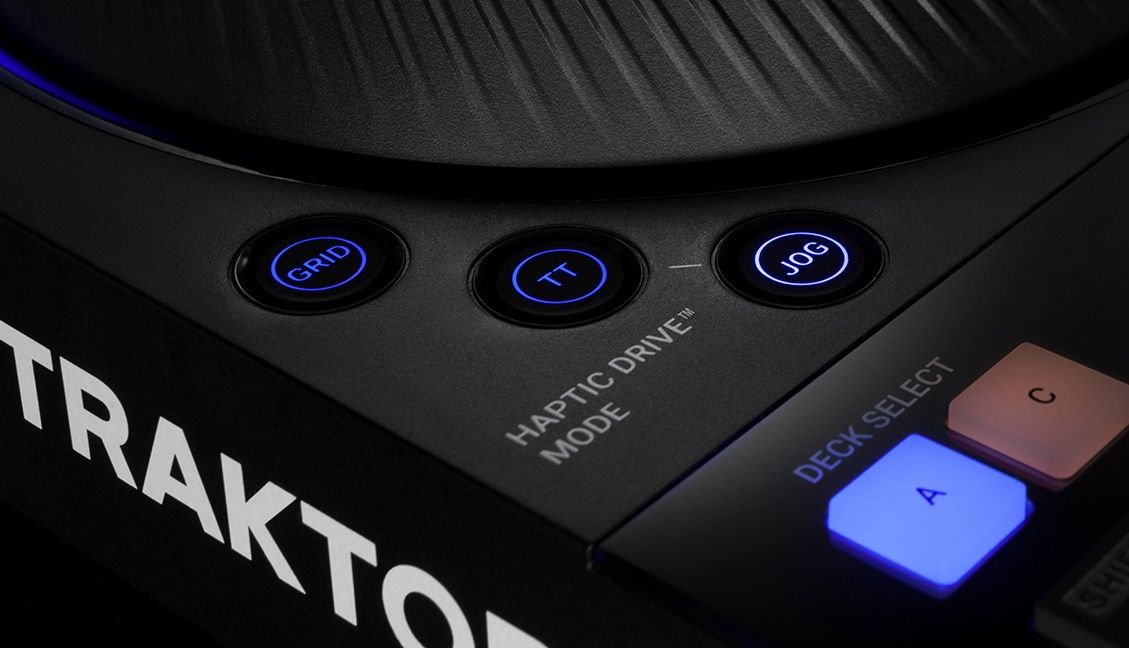 There was a dramatic whirlwind of new products from Native Instruments announced last month. On the upcoming Traktor Kontrol S4 MK3, one feature – Haptic Drive – stands out as an industry first. In this article, we explore what we know about the haptic force-feedback so far and how it was developed. We've also added a giveaway of our first in-store units to this article, so enter at the end of the article!
Haptic Drive: What Is It?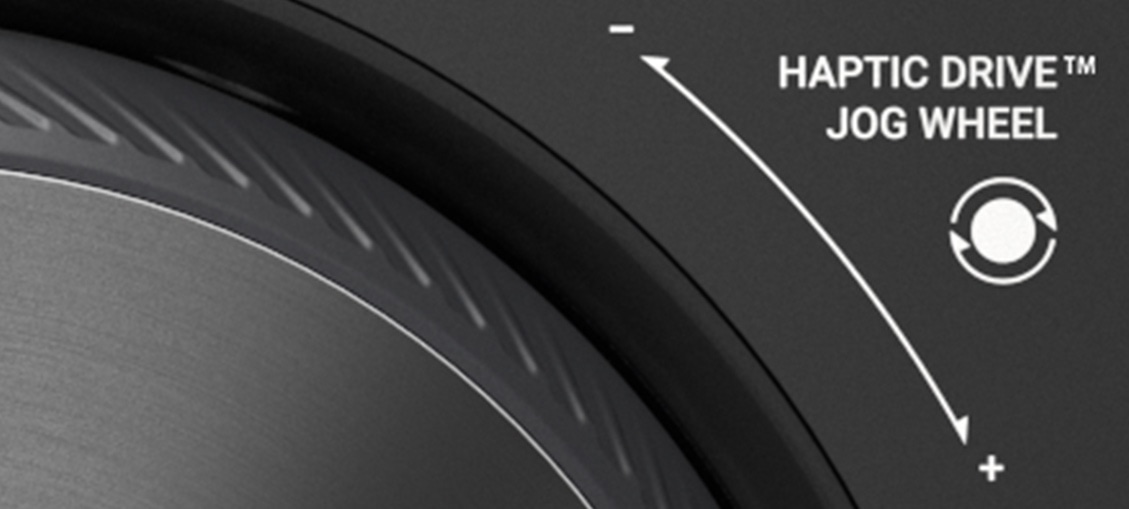 The new Haptic Drive™ on the upcoming Kontrol S4 MK3 isn't just that the jog wheels are motorized – they also are capable of providing active force feedback and adjustable tension. Essentially, Haptic Drive is another way for the S4 to communicate basic track data points to a DJ:
"Vibratory feedback is transmitted through the top plate, allowing DJs to accurately feel cue and loop points, while adjustable torque feedback through the sides of the jogwheel allows for smooth, accurate control of the music."
Many people have already felt haptic technology on a cellphone – for instance, iPhones with 3D Touch. But DJ gear is a bit of a different animal because it's not as simple as a screen vibrating. If you're having a hard time picturing what haptic feedback might feel like on a jog wheel, imagine that there are magnets that lightly pull on the jog wheel when you scroll past a cue point or loop market.
This same "magnetic" (in quotes because the actual technology behind Haptic Drive is still a mystery) force is used to adjust the tension of the jog wheels. It's called a "digital friction adjust" – meaning that it is a digital, not mechanical setting that controls the jog wheels tension. This is dramatically different from devices like Pioneer DJ's CDJs, which use a mechanical control knob to tension their platters' Jog Adjust.
How Will DJs Use The Kontrol S4's Haptic Drive?
Haptic Drive seems to be intended to be yet another way for DJs to look away from their laptops and (quite literally) feel the music. NI has outlined the ways in which the technology will be used when the Kontrol S4 MK3 is in stores in November:
Feeling Loops + Cue Points
As you spin the jog wheel past a loop or cue point marker, they "click". This makes it easier to scroll through a track to find your mix points. In an early prototype we saw of the S4 MK3, the jog wheel could also jump to a cue point with a simple tap of the cue buttons (this functionality might not be in the final release version, but rather demonstrates the type of motion the Haptic jogwheels are capable of).
Turntable/Vinyl Mode
The motors powering the jog wheels "spin according to track tempo and deck behavior" – which seems to mean that they'll spin faster or slower based on the actual tempo. This mode behaves just like you might expect, with the ability to nudge records using the rim of the jog wheel and holding the track using the top platter.
NI also described the specific feelings on the jogwheels to us in this mode:
[There's] light torque when touching the top plate and the strong torque on the rim. This is also 'Haptic' and one of the awesome 'tricks' of the tech. [Previously] the only way to achieve this was to use slipmats. Having the device engaging slip-mat behaviour in the right contextual use-case is pretty cool and totally new.
Classic Jog Mode
There will be a contingent of DJs who don't want their jog wheels to spin – and that's exactly what the classic mode is for. The LED ring still rotates with the speed of the playing track, but there's no platter motion. The Haptic Drive still is used to adjust the tension of the jog wheel, and loops and cues still vibrate.
Beatgrid Adjustment
Interestingly, the Kontrol S4 MK3 official product page doesn't talk at all about the other mode that the Kontrol S4 MK3 jogwheels have – beat grid adjustment. We suspect that the Haptic Drive will be used to help DJs in this mode by vibrating the jogs in time with the grid, but we'll have to wait for our review unit before we can confirm how this functionality is implemented.
How Was It Developed?
"Touchscreens have their role, but when you want to interact with a track or a piece of music, running your finger over something hard and lifeless isn't great,"
Based on user insights and extensive research conducted by Native Instruments, DJs wanted more ways to interact with their music. You can read more about this research-based development in a recent article on the NI blog, but here's a choice snippet:
The TRAKTOR teams began experimenting with a motorized jogwheel, but Gansera understood the importance of verifying with users whether it's something they would actually want. The feedback from target users proved to be overwhelmingly positive – people loved it.

But the team also learned that it might not be for everyone, and that different situations call for different approaches. The technology allowed for the inclusion of the Jog mode, a function that most closest resembles the classic feel from previous generation Traktor products."
What's Still Unknown
There's a whole set of questions that are still up in the air about the new Kontrol S4's Haptic Drive – we're waiting on our review unit to tackle these unknowns. Have your own questions you want to see answered? Let us know in the comments on this article and we'll be sure to include them in our review.
How useful are the Haptic Drive functions – are they really practical in a real-world environment?
Will creative DJs be able to MIDI map (or equivalent) the Kontrol S4's jogwheels Haptic feedback for other purposes (like FX control)?
What technology really powers the Haptic Drive functionality?
S4 MK3 + S2 MK3 Giveaway
We've decided to run a raffle to give away the first instore units we get of the Kontrol S2 MK3 and S4 MK3 because we love our community. Enter using the widget below: