Spotify and Apple Music absolutely dominate listening time spent by most heavy consumers of music. While there has been one large company throwing money at the problem of getting DJ sets on these streaming services, no competition has really existed – until now. Proton – a label and distribution platform run by the cofounder of Crates.co – is launching a new endeavor to get more DJ mixes on streaming services.
DJ Mixes on Apple Music & Spotify
These platforms are massive (over 100 million paying subscribers) – but they don't really cater that well to electronic music or DJs. Dance music sounds best when mixed together, and while we've seen Spotify start mixing automatically, there haven't been too many ways to get real DJ mixes on the platforms.
Yes, there's MixBANK –  which allows DJ mixes to be uploaded to Apple Music, assuming the rights of the music have been negotiated for all of the included songs. It also allows remixes to be uploaded to Spotify – but mixes are still Apple Music only, with a help page on the site still showing that Spotify is "coming in 2017".
Proton Enters DJ Mix Streaming Fray
The team behind Proton (originally a radio station, then adding a label, and finally expanding to a distribution service) isn't in the mindset of waiting for solutions to come to them. Just look at Crates – an alternative Beatport music browser co-built by Proton CEO Jason Wohlstadter. When the browsing and buying experience sucked on Beatport, he made his own tool.
This week, Proton announced that they're going to start helping DJs upload their sets to Apple Music and Spotify, and that everyone involved will get paid in the process. Here's the four key points to the process:
Each listen to the DJ Mix generates a full, monetized play for every song in the DJ Mix.
For each song in the DJ Mix, the featured artists & music labels will earn the same money as a play of the unmixed song from their original release.
For the first time, DJs also get paid. Their earnings come from Proton's share as a distributor, WITHOUT lowering the label or artist's share.
Listeners get an enhanced tracklist experience so they can see exactly what song and artist they're listening to, helping the artists played by a DJ get the recognition they deserve.
Phase 1 = Label Mixes Only
Proton helps to distribute over 1,100 independent electronic music labels – so it makes sense that the first part of this process is to open up the DJ mix uploading process to them first. Proton is calling it Phase 1 – which allows music labels to publish DJ mixes that only feature music from their own catalog – including upcoming releases.
The next step is allowing DJ mixes across labels. "[..] once Phase 1 is running smoothly, we'll expand our system to support DJ mixes across multiple labels. Phase 1 is just the beginning."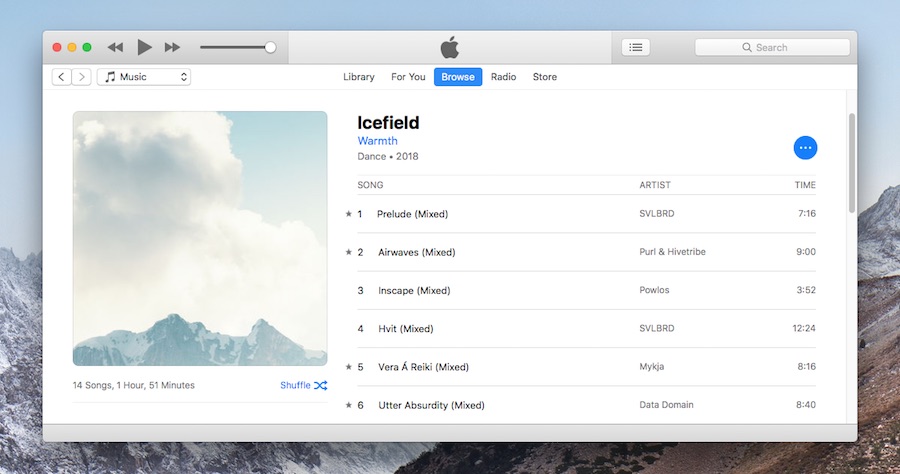 The mixes are released in an album format, with gapless playback between tracks which have been manually cut by the DJ to properly identify the songs that are included. Of course, this assumes that only one track is dominant at a time – if two or three decks are heavily in use concurrently, things would become a bit more tricky to properly track the plays of each song.
Mixes can be any length, and since labels earn money for every track played, longer mixes might even be better. DJs will earn 10% in royalties from the mix – which comes from Proton's share of the revenue. However, this is will end up being a pretty small paycheck – considering the estimate of per-stream revenue in 2017 was estimated to be $0.00397 on Spotify and $0.00783 on Apple Music.
Show Me The Mixes In Action!
Proton has some great examples of their successes so far- the big one being a fresh new mix from Einmusik, which generated over 80,000 streams. The mix includes a lot of the back catalog of EIN2 Records, meaning that many of these streams were of songs that aren't getting as much attention because they're older.