Famed for their many innovations in DJ mixers and controllers, Vestax went under and stopped producing products in 2014. Since then, a new boutique gear company emerged from the ashes – stpVestax. The company teased their Phoenix mixer in 2016 and changed their name to stpVx. This past weekend at the BPM DJ show in the United Kingdom, the mixer reappeared – and it's now called Hou-ou – Japanese for "phoenix".
Hou-ou Mixer
The Hou-ou mixer is largely the same as the original Phoenix mixer we teased saw back in 2016. The difference now is that the company is taking a more finalized prototype to DJ conventions like BPM. It seems like the mixer made a stop through DJ Worx's HQ on the way to BPM, as they've posted this beautiful set of photos to Instagram:
View this post on Instagram
Here's the current, more clearly defined feature set for the Hou-ou:
Full rich analog sound, achieved using "large toroidal transformers, specially-selected parts, and adapting advanced discrete circuitry"
Rotary and linear channel fader model options
Professional VU meters for every channel, including master
4 channels, each with trim, L/R balance, 3 band EQ, and 60mm vertical fader
3 Phono inputs, 9 line inputs, 1 MIC channel, separated AUX stereo send-return and master loop function
"All genre" contactless cross fader with adjustable curve control
Two direct photo outs – to avoid having to unplug turntables when connecting a DVS sound card
Master 3-baned isolator EQ with switchable "dividing points" between the low/mid/highs
I have deviated from the usual way of thinking in the industry with its cost-cutting and resulting performance-degradation, and have built a product that aims to deliver for the DJ both high-quality sound and professional operation without compromising on product-performance.

The Hou-ou is clearly going to be a precision-crafted mixer, very much appealing to a high-end customer who really cares about craftsmanship. We're still waiting to learn more about when the mixer will be available on a wider scale than just a few prototypes and one-off units – but in the mean time you can learn more about the mixer and sign up to show interest on the official product page here.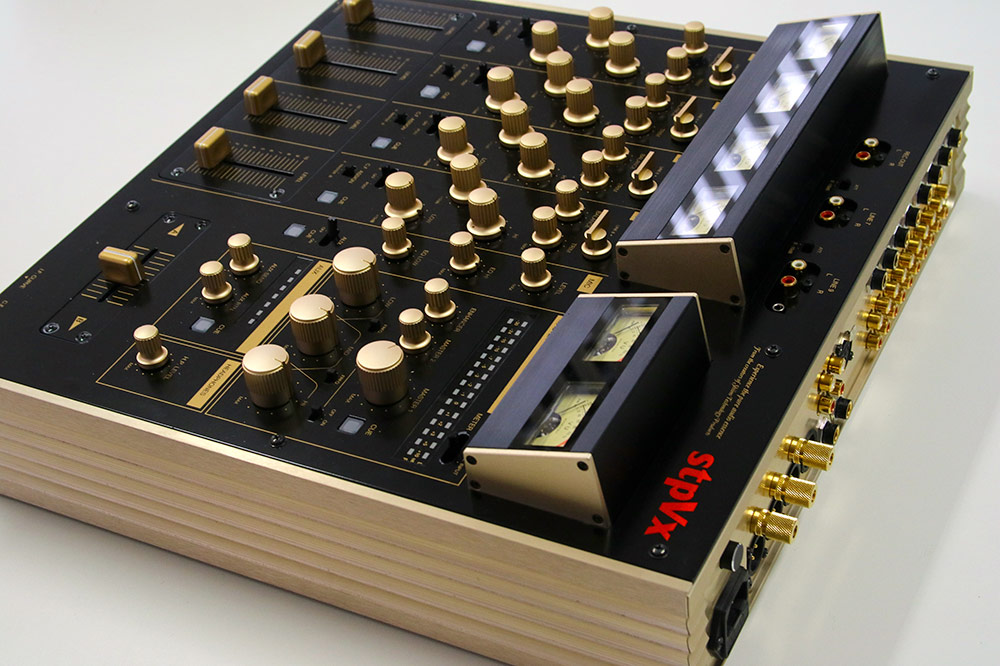 Also: stpVX's Muku-dori Amp

Something that Vestax also made – beyond their DJ mixers and controllers – were digital amplifiers. stpVestax also showed off a new digital amplifier at BPM, called Muku-dori (Japanese for "starling"). It's not specifically a DJ product, but certainly shows that the former Vestax team is really interested in bringing back their classic legacy.
Learn more about the Starling / Muku-dori here.