Last week Josh wrote a little bit about how it was time for our own Valentine's Day alternative celebration for DJs and producers, Treat Yo' Self. We started out by giving away Midi Fighters, a DJ controller, and Chroma Cables. But we can only give out so much free stuff, so we've ramped up our celebration by giving back to everyone with a 15% off coupon in our store.  Keep reading for details.
Treat Yo' Self: Exclusive Swag + A Powerful Coupon
Click here to use your 15% off coupon code
Post-NAMM, everyone pretty much knows what the year will be like for DJ and production gear, right? Now's a really smart time to buy gear. We're putting the whole DJTT store on discount as our way of giving back to you all. Just use the button above to check it out – make sure to use the DJTTLOVESYOU coupon code to get 15% off your order.
This sale is on now and ends on Monday February 18th at 11:59PM PST.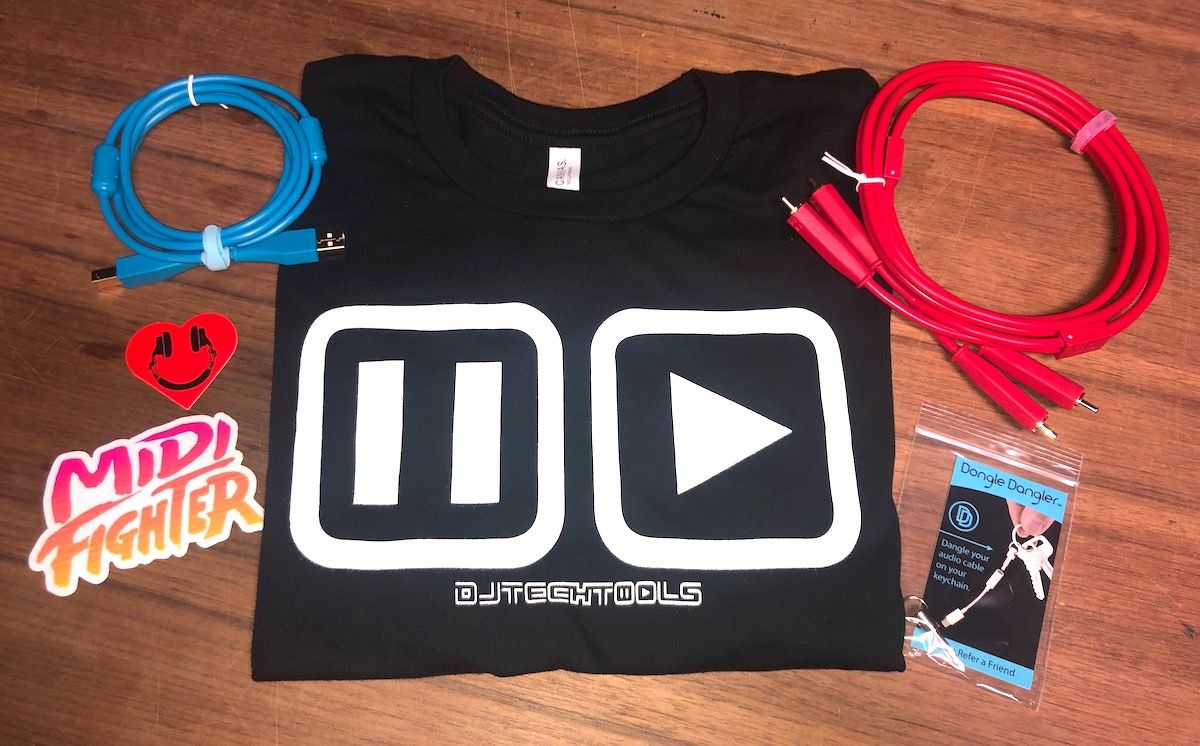 Even better, we've put together some brand new, never-sold-before DJTT swag packages that we're including with all orders – the more you spend, the more cool stuff you'll get. Some of the stuff we're including is pictured above – the full details of what each order level gets is on this page in our store.
Everyone who buys anything gets a rare, exclusive DJTT sticker that we never have given out before.
Spend >$150 and we'll give you a h

eadphone adaptor holder keychain and a blue USB-A Chroma Cable

Spend more than $500 and you'll get a first-print DJTT T-shirt, three Chroma Cables, and more.
What's A Good Buy?
Wondering what might be a good buy while things are discounted? Here are few links to products that people have been asking for us to put on discount: