At last, Beatport has teamed up with a major record pool – DJcity – to launch a new generation of Beatsource, the hip-hop / open format DJ marketplace. The two companies are combining efforts to build out a comprehensive platform due to launch in Summer 2019. Keep reading for details.
The Return Of Beatsource
Remember Beatsource? Almost to-the-day 11 years ago, Beatport launched a hip hop/urban music download store on Beatsource.com. It was designed to bring balance to Beatport's electronic music focus, but it didn't ever manage to compete against other mainstream download platforms.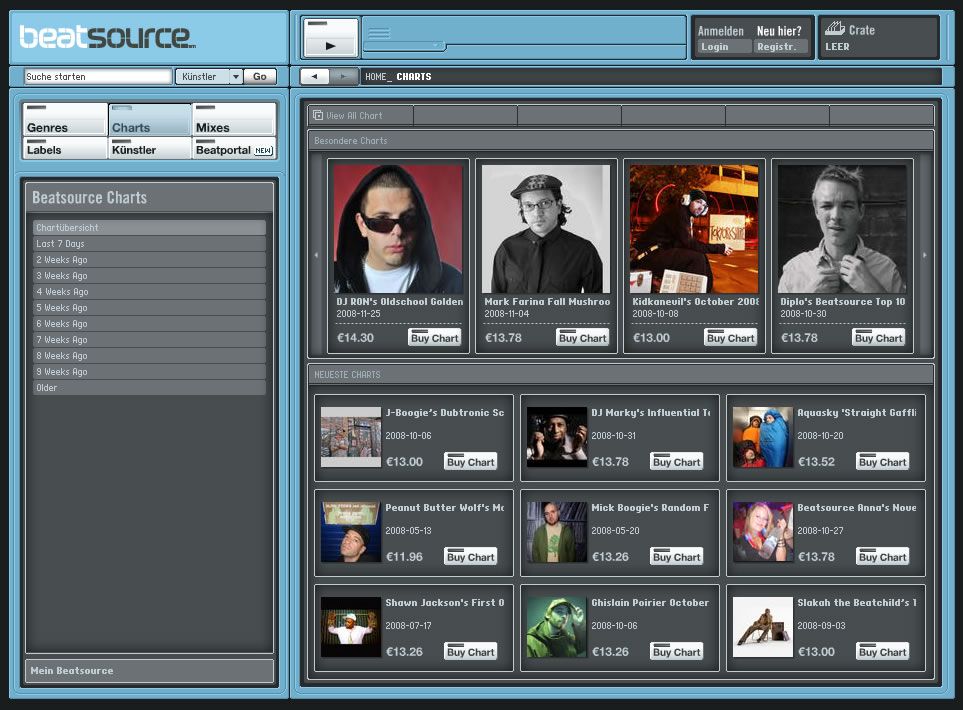 Now, in 2019, Beatsource.com is set for a return. They're set to relaunch in Q2 of this year, powered by a major strategic partnership with the DJcity record pool. The objective is for Beatsource to "provide access to a broad catalogue of hits and pre-release exclusive content" that has usually been limited to the DJ pool industry.
Beatsource: Powered By DJcity
The reality of this new platform is that it appears to be the direct result of a massive joint venture between DJcity and Beatport. According to the press release, DJcity will slowly rebrand itself into Beatsource:
As part of the joint venture, Beatport has developed a road map for integrating the DJcity promo pool functionality into the Beatsource platform later in 2019, and DJcity will continue to deliver music to its existing clients as it rebrands to focus on Beatsource. Mr. Wong [DJcity's founder and CEO] will take the helm as Beatsource's President, and Edwin "DJ Phenom" Paredes, currently President of DJcity, will serve as Chief Operating Officer. They will work in partnership with Mr. McDaniels and the Beatport executive team.
It's not entirely clear if in the long run this will remain just a partnership or a full-blown merger could take place once the full transition is complete. In a quote, Brian Wong explicitly notes that elements of both companies will power the new platform:
"[…]this joint venture will give us the opportunity to realize our vision of leading our marketplace, just as Beatport has accomplished, while retaining our passionate commitment to the community we serve. Beatsource will leverage DJcity's experienced workforce and strong brand, as well as Beatport's technology and infrastructure to create an entirely new DJ experience for the next generation."
Yes, it does sound like DJcity's much-loved custom edits, remixes, and highly curated selections will all be wrapped into the new Beatsource launch, which is great news. This partnership will likely also allow many more resources to be thrown at those creators, which means that DJs only stand to benefit.
This Also Explains When We'll See Beatport LINK Launch
There's one other fascinating element to this story, which is the first official mention of Beatport Link to the public. We were one of the first press outlets to share details on Beatport LINK, the company's integrations with major DJ software. In this new press release from Beatport, there's an explicit status update:
Beatport's purchase of Pulselocker early in 2018, paved the way for the company to seamlessly integrate its store into DJ performance software, enabling DJs to easily access a massive catalogue of music. The first integrations of the Beatport LINK product with DJ software will be completed in the coming months. Similar to Beatport, Beatsource will have an online a la carte download store as well as Beatsource LINK as a subscription service that allows music to be played directly into performance software and stored in offline mode via the company's proprietary locker technology.
Congrats to our DJcity and Beatport friends on this launch – we love seeing partnerships in an industry that often is so split and divisive. DJs always stand to win when companies collaborate, share resources, and offer more value.
Check out the official Beatport press release here or go to Beatsource.com to sign up for updates on when the platform launches.