NI Confirms 20% Layoffs, Plans New "Unified Platform" for Digital Music Production, New Traktor Controller
You might have heard that Native Instruments just went through a massive, tumultuous layoff cycle last Thursday. While we've heard from a number of individuals who have been impacted by these cuts, we weren't expecting to hear any official statement from Native Instruments – but they've sent along a statement to clarify the rumors.
The statement not only confirms the staffing cuts (which amounts to about 20% of the total workforce), but also shares a bit more details on what the new direction that leadership at NI is planning on taking in the coming years. The core focus seems to be on consolidating the company so that not so much effort and expense is spent on maintaining separate parts of the business.
Keep reading into the addendum (second section) as well – Native Instruments quietly confirms a new Traktor controller set to be released this year, and notes that integrated hardware will continue to be a focus of the company.
One more note before we get to the official words: the press release also shares a bit more about financials than we've heard from NI in a while. They state that the company "experienced growing revenues in 2018 and the first half of 2019" – but of course revenue is completely separated from actual profitability.
What follows are two official press releases from Native Instruments, published here verbatim.
Native Instruments' Official Statement
Native Instruments centralizes organization and reduces global headcount to focus on platform strategy
Berlin, August 29, 2019 – Native Instruments, the world's leading provider of software and hardware for computer-based music production, announced today a plan to centralize their global business operations, which includes a headcount reduction of 20% across all locations.
The key reason for this difficult decision is to create the right organizational setup to focus on the development of a new, unified and fully integrated platform on which the company's entire portfolio of products and services will be available next year. This change comes despite growing revenues in 2018 and the first half of 2019, but as a response to an increasing cost structure due to the company's previous divisional setup and multi-brand approach.
"Today is a very emotional day for the Native community. We've been driving innovation in music creation since the 1990s. First through software instruments, then by expanding to an integrated ecosystem with complementing hardware and now by creating a unified platform experience for the modern music producer," said Daniel Haver, the company's CEO and co-founder.

"To make this transformation successful, we needed to adapt our strategy, including a centralized functional setup that can support our vision of 'One Native'. Unfortunately, this also means we had to make some tough decisions and part ways with a number of employees. This has been the hardest part of this transformation," he added.
Global headcount reduction of 20%
As a consequence of the company's newly centralized organization to focus on its future strategy, Native Instruments had to make the difficult decision to reduce its workforce by around 100 employees across all sites. With most of the affected employees located at the company's headquarters in Berlin, the departments that were impacted by the consolidation include Sales & Distribution, Marketing & Product Management, Administration and Engineering. All employees were informed about these changes on Thursday, August 29, 2019. The company regrets the impact this has on their employees, their families and the community. In addition to severance packages and outplacement services, Native Instruments has also established contacts with other Berlin-based companies that are currently looking for highly qualified personnel.
"This was the most difficult decision we had to make in our entire history, as our past successes have been enabled by the work of some of the best and most passionate people in the music industry. We thank all employees for their commitment, hard work, and their high degree of loyalty to Native Instruments. We are fully committed to doing all we can to take care of our employees impacted during this difficult time," said Daniel Haver.
New platform starting in 2020
Recognizing changing customer behaviors worldwide, the aim of focusing on a unified platform strategy is to create an expandable commercial and technological basis for future growth in the digital music production area. For that, a new platform is currently being developed with the goal of offering new ways of accessing the company's core products and services, as well as complementary ones from third-parties. The centralized platform will also include the company's expanded portfolio of loops and samples, which is currently part of sounds.com, and will launch in 2020. The company's previous divisional structure, functional and brand silos, did not allow for a successful implementation of this strategy up until this point.
"Customers today are expecting a seamlessly integrated experience when consuming and accessing creative goods and services. We are confident that we can offer music producers worldwide a unique and premium experience by connecting our existing ecosystem of award-winning software and hardware to a centralized online service," said Mate Galic, Native Instruments' Chief Innovation Officer and President. "In the past, we expanded in different product lines, which was also reflected in our organizational structure. Our platform vision, however, requires a much more collaborative approach, having all parts of the company work together towards one common goal."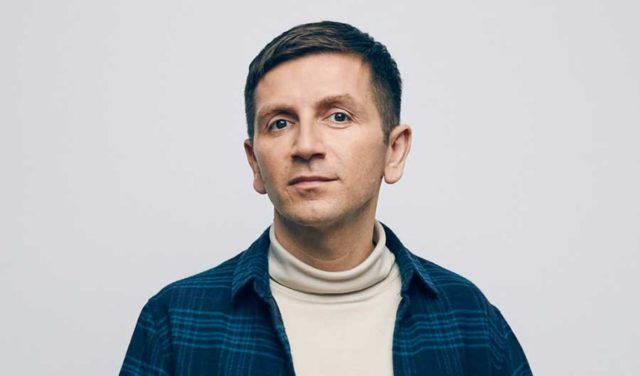 An Additional Q+A Addendum
[
these additional questions and answers were provided by NI with the same press release]
If Native is building a new platform, why were resources cut?
Our new organization aims to break down functional and brand silos that have developed over time through the continuous expansion of our portfolio. Given our broad spectrum of products and the overlap between roles, it means that certain areas of product development are affected more than others by the redundancies. In the past, we have simply been doing
too much at the same time and this strategic change as well as internal remapping of talent will allow us to move forward in a more effective and collaborative way.
With the focus on a platform strategy, do users need to be concerned about support for and investment in existing products?
We are fully committed to our existing brands Komplete, Maschine and Traktor. The reason why we are focusing on a platform strategy is actually to improve the experience for all users of our products. We strongly believe that by improving accessibility and usability of our portfolio, we will be able to provide an enhanced and more cohesive experience, both for existing and new customers. Rather than releasing more and more products, we want to ensure that users are getting the most out of our current products through a connected and unified experience.
Will Native Instruments continue to release integrated hardware?
Creating deeply integrated experiences between hardware and software remains at the core of our vision. However, we want to deliver more value to users of our hardware by implementing new features in the software that will allow for a better overall experience of our ecosystem.
What about the future of Traktor?
We continue to be fully committed to our DJ platform Traktor and its passionate users. Also within the DJ domain, we are focusing on improving the software experience, building on the creative and modular legacy of Traktor for both desktop and mobile. Supporting this, we are also continuing to evaluate the right accompanying hardware products. In fact, Traktor users can expect a new hardware controller this year.
What do you make of NI's official statements?
Sound off in the comments below.