Confirmed: An XDJ-XZ All-In-One Will Soon Be Announced
Just a speculative mockup, the real unit will be different.
It's rare that Pioneer DJ gear gets confirmed before it is announced, but a tip from friend of DJTT Teo Tormo today shows that an XDJ-XZ will be released by Pioneer DJ. Keep reading for what we know so far.
Pioneer DJ XDJ-XZ Confirmed
The confirmation has come from two places – from Pioneer DJ's own support pages, and from a form on UL (they're an independent company that verifies electrical safety of products).
Here's the one from Pioneer DJ's support site: it's listed in the product lineup, but with no manuals available for the model. Here's the page if you want to check it out for yourself: https://www.pioneerdj.com/en/support/documents/
Over at UL, it's just another model mentioned amongst many for Pioneer DJ – none of the others look like they are new products, but the XDJ-XZ is right there for all to see: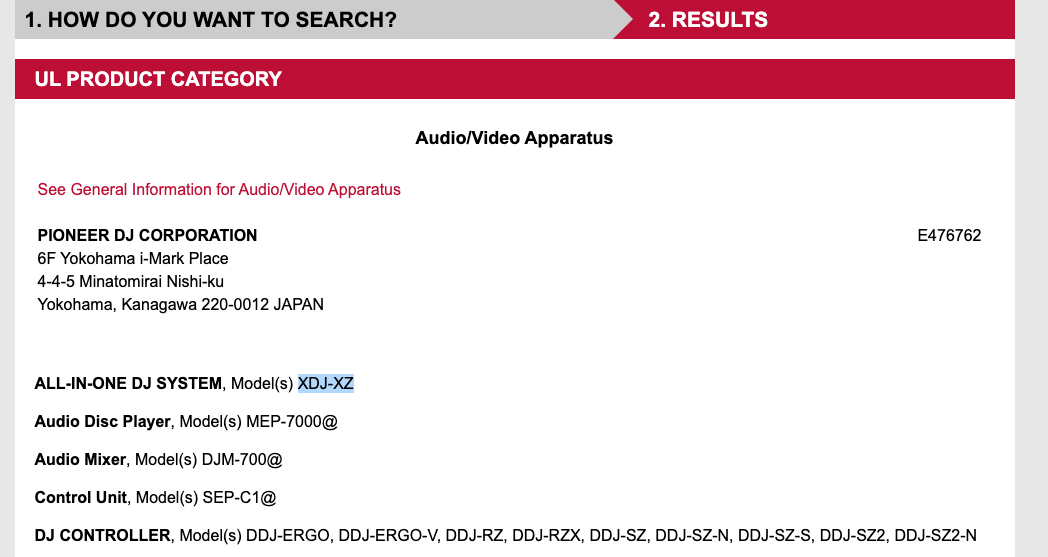 Will It Have Four Decks?
While no product details, release date, or specific details are released so far, it makes a lot of sense that a model ending in Z would be the feature-packed entrant into the XDJ all-in-one line. Look at the DDJ-SZ when it was released – it had nearly every feature that any Pioneer DJ controller had.
We speculated recently that two new entrants into the XDJ all-in-one product family would be coming soon – read my article about what two models would be the logical next step.