We've seen dramatic cancellations of big festivals – first Ultra, Tomorrowland Winter, and just today, SXSW has been called off. The reality is that these festivals and similar scale events have become what drives a lot of the dance music industry forward – and a fear of public gatherings could have huge impacts on DJs, producers, mobile events, fans, festivals, venues, and more. Keep reading for our exploration of how coronavirus could have an impact on your DJ life.
It's About Secondary Disasters
Let's make one thing particularly clear: we are not doctors or scientists here at DJ Techtools. We're not going to speculate about the actual health impact of the coronavirus, COVID-19, which continues to spread around the world. That's better left to the WHO, who have a page on it here.
Instead, let's talk about events and gatherings – a core part of the DJ and live performance industry. There's a big fear erupting around the world around large gatherings that could be ideal places for the virus to spread. Ultimately it is that fear that threatens the event industry this year.
The common experience of major disasters is that it often isn't just the main disaster that causes significant complications. There are nearly always secondary impacts that can be as challenging as the initial problem itself. A poignant example of this concept was the Fukushima Daiichi nuclear disaster – which was the result of a two other disasters that came first (earthquake, tsunami).
For our community, even if the coronavirus proves to be relatively innocuous when compared to "classic" influenza, it could have dramatic lasting economic impacts. These could be considered the secondary disaster – one that's sure to impact clubs, promoters, artists, festivals, gear manufacturers, retailers, and more. Many of these businesses and industries aren't built for significant downticks or "taking a few months off".
Keep reading for a few impacts of current coronavirus fears on the dance music industry and your fellow DJs:
Festival Season Is Floundering
Festivals are a big way that a lot of DJs and live performers make money, get discovered, gain new fans, and so on. For promoters who plan parties around big festivals (SXSW is a prime example – there are many unofficial surrounding parties), a cancellation could have a huge impact.
For larger festivals, many could survive a cancellation in the short term. That's because many festival-size have insurance that will cover a significant amount of the costs associated with cancellation. That said, Billboard has a great piece on how insurance is playing a role in these cancellations:
"sources tell Billboard that if promoters do not already have infectious disease insurance for their events, it is too late to buy it now. As a rule, cancellation insurance policies exclude infectious disease coverage. Promoters have to purchase an additional insurance rider to get it added. In fact, policies that have been issued after the virus gained attention exempt COVID-19 coverage. For those that have coverage, payouts will require a force majeure event to trigger coverage — an event like a government agency shutting down a concert because of an outbreak."
Cancellation does come at a long-term cost – insurance might get more expensive in future years (especially if big events get cancelled), a lot of marketing and logistical expenses will not be covered, and so on. There's also a very good chance that one "bad" year might make it economically impossible for for festivals the next year.
Many DJs and live performers base their entire tour schedules around the start of festival season – Ultra, SXSW, Coachella, and others become the pillars of tours that bring acts to smaller venues in other markets around the country.
Cancelling big events may make it harder for artists to justify lower-fee gigs- which could have a significant trickle down impact on venues, local promoters, and local DJs who perform alongside bigger acts.
Conference + Convention Cancellations
Here's a bit of an under-reported reality: many conferences and conventions are also getting canceled. Yes, you've probably heard about some of the "big name" cancellations (GDC, F8, Google I/O), but there are tons of other conventions and conferences that are being cancelled.
Many of these conferences have tons of money-making direct and side gigs associated with them. Many people within the dance music and mobile event industry make great money from helping run A/V at these big conferences.
Take a look at the above increasingly massive thread in the private "AV Disasters" group on Facebook where technicians are reporting gig cancellations around the world. This isn't just big conferences – all types and sizes of events are calling it off.
Gear From China / Hong Kong Is Gridlocked
Within our industry, we've gotten multiple reports of DJ gear and accessory manufacturers who partner with Chinese suppliers getting major delays. Even now, despite many factories in China restarting to full production, there's another challenge: fulfilling shipment demand.
To play catch up from over six weeks of "manufacturing and logistics gridlock in China due to massive quarantine efforts and other coronavirus precautions", many companies are turning to airfreight instead of slower ocean freight. But air freight often utilizes cargo space in passenger airlines, many of which have ceased running flights to China and Hong Kong – so air freight prices have gone up dramatically. This means that even when gear finally gets overseas, it may cost quite a bit more.
In the US, many audio gear companies already suffered significant cost increases last year due to the trade war – and now it seems like there could be another price hike.
Virtual Events Have An Opportunity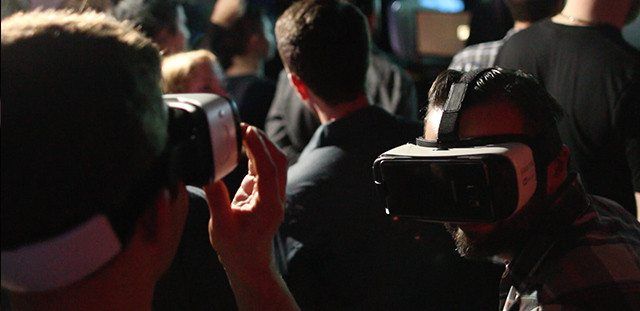 For the moment, there seems to be one area where there could be significant opportunity in a world that's moving away from in-person gatherings: virtual events. We've covered VR-based DJing platforms recently, and it seems like the current global environment could be a catalyst for those types of experiences to take off on a more wide-spread consumer level.
Would you attend an all-VR Ultra or SXSW? At the moment, it seems like it would be better than the alternative.
What Else?
Have you been impacted by the coronavirus fears in a way that we didn't talk about here? Let us know in the comments below and we'll feature yours in this or a future article.