Embracing Lockdown: How DJs + producers are protecting their mental well-being
Image credit by Simon Abrams on Unsplash
Everyone in the dance music community has felt the impact of social isolation and a global shutdown. In today's article, guest contributor Matty Adams has talked to nine DJs around the world about how they're prioritizing their mental health and adjusting to our new reality.
The current world isn't easy for dance music
Staring down a reality of equivocal isolation, contagion, and financial bewilderment, life on the dance floor now feels like a distant memory for most. Venues are all closed, record stores have shut their shops, and many artists are being stripped of their main source of income. The electronic music community has been left in the dark by the unforgiving nature of the coronavirus pandemic.
Dance music is a movement constructed on building blocks of community, equality, and freedom of expression. Without fulfilling these core values in the traditional formats, many of us feel lost, alone, and more anxious than ever before. In the wake of coronavirus, the mental wellbeing of the music industry is once again a hot topic of discussion.
As a DJ, producer, and journalist, my existing anxiety and OCD conditions can provide me with hurdles on the best of days. With the coronavirus constant now adding further complexity to my mental equation, my day-to-day worries have somewhat heightened. From the amount of time I spend washing my hands, to concerns over what surfaces I can and can't touch to avoid lengthy repetition, the cycle can be endless.
Being concerned with the threat of COVID-19 is understandable, but for many in the industry with mental health troubles, the constant news about the virus can feel relentless.
"The worry alone has become exhausting, trying to process information as it comes and changes, trying to evaluate what to believe, trying not to get carried away in the panic that surrounds us," says Greek native, Marina George.
More than a week into lockdown, the Ibiza-based DJ and Producer refuses to succumb to overwhelm: "I've struggled with anxiety quite a bit and hated how I would allow it to disconnect me from the present. But anxiety is not a separate entity, it's something I've learned to work with and the silver lining here is that such intense circumstances of panic really force you to work with your thoughts and fears in a new way."
How artists are embracing lockdown
Anxiety is rooted in worrying about the unknown or waiting for something to happen – coronavirus is both on a colossal scale. But as more of the world becomes gripped by lockdown restrictions, many artists across the electronic music spectrum have learned to embrace such changes, instead of resisting them.
This is the only crowd We can have right now ? ?? #stayhome #staypositive #keepmusicon

Posted by Alex Kennon (Official) on Sunday, March 22, 2020

The natural step for many artists to take is to commit time to get creative in the studio. Italian DJ and Producer, Alex Kennon (playing to his current audience in the video above), has been garnering musical inspiration through playing his guitar, an instrument which enables him to delve deeper into his music production.
Elaborating upon his creative explorations, Alex explains: "Arts are made for giving people hope and that's what is needed right now, sharing my craft with others to bring some small relief whilst also allowing my mind reprieve."
Elsewhere, Sous Music boss, Anja Schneider, has used her creative voice of influence to ignite unity and togetherness. "When the crisis put the future of the scene in doubt I wanted to be proactive and channel that anxious energy into using my experience as a broadcaster." Helping restore balance during such distress, she added: "I wanted to create my Club Room: Backstage podcast series [first episode below] with the vision of bringing our scene together to explain, discuss and debate the most important issues right now."
Regular exercise is also paramount to maintaining a positive mindset. Releasing endorphins and serotonin to improve your mood, working out naturally reduces levels of stress, depression and anxiety. This is something Berlin-based tastemaker, Eluize, has recently reintroduced into her routine. "I haven't done jogging for a couple of years, but all of a sudden I feel the urge to run a lot more".
With borders closed in Australia, the Night Tide general will be in her home country for the foreseeable, tending to double parent duties whilst her partner endures a 14 day self- quarantine period following his return from Asia. "Running is a great tension release for me at the moment too, especially with my studio being on the other side of the world."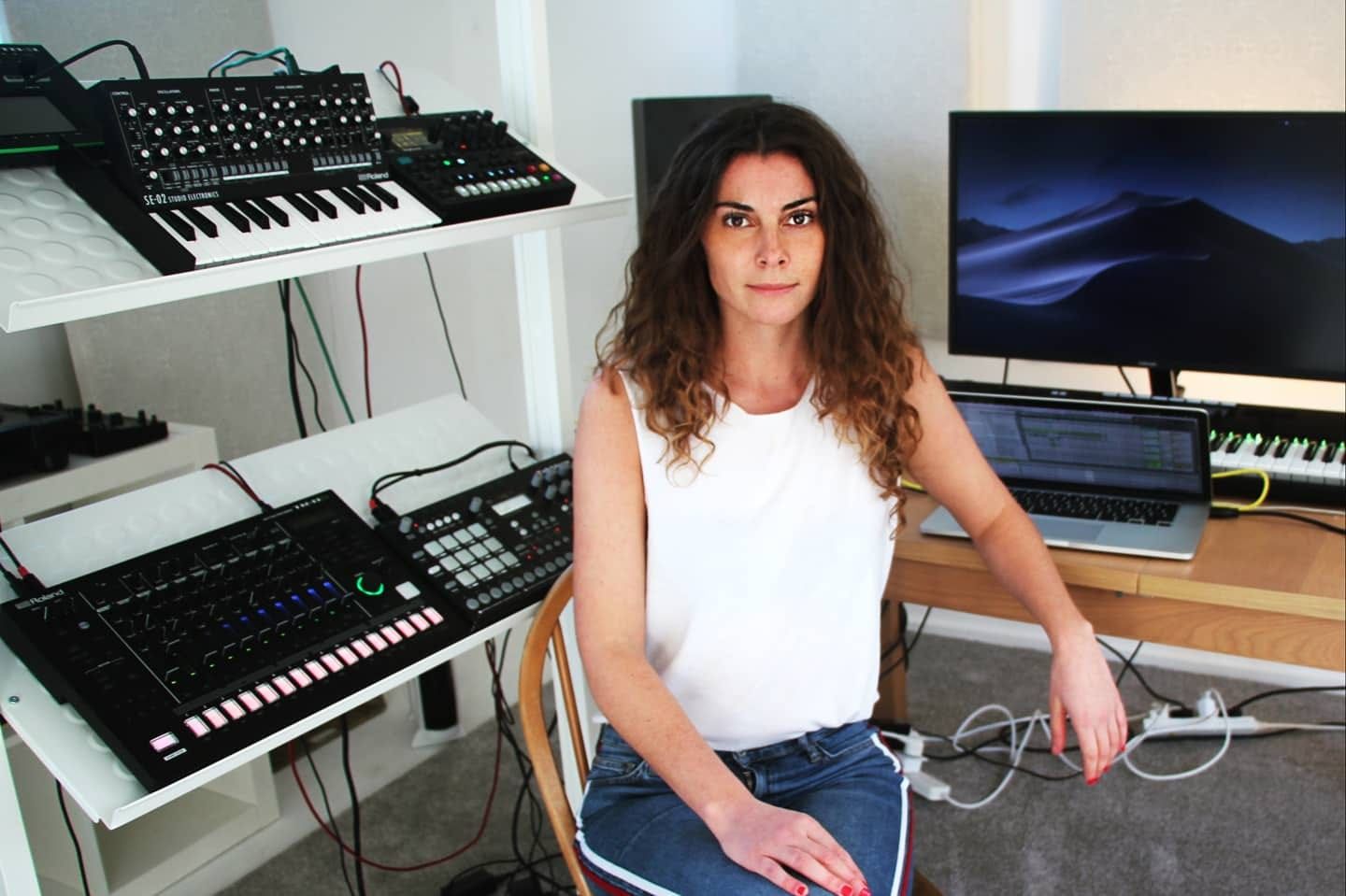 Another indispensable tool for mindfulness, although widely under-utilised, is meditation. Often exerted by rising techno talent, BEC, she exclaims: "I cannot stress how much meditation has helped me in the past." A practice used with the ultimate intention of achieving relaxation and inner-peace, she elaborates further: "I believe it can help everyone to keep peace of mind, stay present and focused on the now, without comparing it to the past. Meditation teaches acceptance, and keeps us grounded."
Mr. Afterparty Presents "Last Night a Streaming Saved My Life" – James Zabiela is LIVE NOW from London (UK) for our 24h Fundraising Marathon in aid of Coronavirus relief. ??

Posted by James Zabiela on Saturday, March 21, 2020

Despite his initial anguish, Born Electric maestro James Zabiela (watch his home quarantstream above) admits viewing things through the lens of perspective helps him restore mental clarity.

"I have adopted the mindset that this is some kind of reset button that needed to happen, not just for me, but for everyone. [..] Perhaps some good societal changes could come out of this. Our attitudes and behaviours could change for the better, we're all in this together."
Detailing further light through her own spiritual mindset and optimistic attitude, Canada's BLOND:ISH believes we should try and see the positives to take from the situation. "Behind every closed door is an opportunity. This pause is a time for reflection, to step back and get creative with our freedom of time."
She adds: "People are helping and supporting each other, skills swapping, tapping into new markets for growth and career potential." Reciprocating this within her own routine, the Toronto native is currently immersing herself within Donna Eden's two-week Afternoon Energy Medicine course. "Resources are endless to get ahead and learn a new skill, use this time wisely."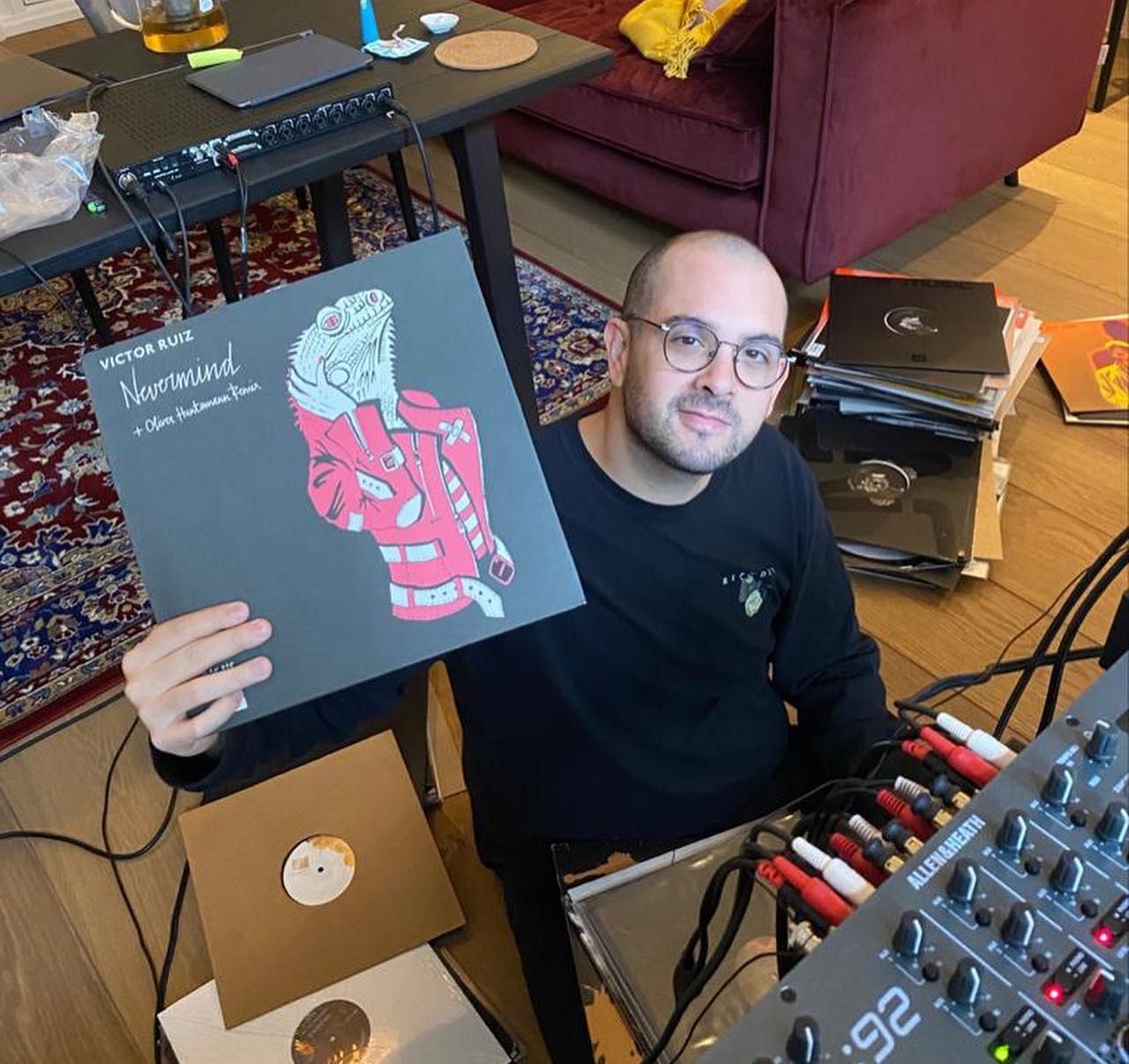 During a time where we have been given an unprecedented window to deeply self- ruminate, this is the perfect opening to understand how to move and manipulate our energy. Amsterdam-based DJ and Producer, Victor Ruiz, says: "Right now we have to breathe, stay focused and present. We need to check in on our friends and family. We need to meditate, read books – all of this will help us in releasing some tension."
The Brazilian then underlines this by explaining: "This is the perfect opportunity for us to reflect on what we are doing with our lives. It's time to be responsible and look after ourselves and each other. It's time to unite!"
Dance music is defined by connection and this is something which we are all thirsting for right now. Russia's Julia Govor takes this a step further.
Formerly a journalist, Julia agrees that two weeks of self-isolating has really kickstarted her creative juices. "I decided to go back to my roots when I was an annoying music journalist. The idea of talking to my colleagues on Instagram brings me great pleasure. It cheers me up when I hear their voices and see their smiles. They tell me their stories of an ordinary day, and I realise that I am not alone." Watch a clip from one such interview below…
Every second day I will be streaming interview with isolated musicians and artists! First episode was with Satoshi Tomiie from NYC! Full interview on my IG stories!

Posted by Julia Govor on Saturday, March 21, 2020

Connectivity is something our scene prides itself upon, and arguably exudes more than most. However, during such times of hardship and ambivalence, we physically need to stay disconnected for the greater good of, not just our scene, but humankind as a whole.
Whilst life on the dance floor has been paused for now, the reassuring fuel within reminds us that we are not alone. This is only a phase and eventually, it will simmer. It's a time for unity to prevail through solidarity, and in solidarity, we can all rise together to discover our true potential.
Matty Adams is a freelance journalist based between Birmingham and Ibiza. You can find more of his work here.