Ahead of the intense holiday season that is sure to be a bit stranger than usual due to shipping and supply chain insanity, I thought it might be a good idea to revisit an old favorite: the holiday gift guide for DJs. As in the past, we've taken a closer look at not only the new hotness and best DJ gear, but also dug up a few winners that are more unique and interesting than what the typical gift guides might encapsulate.
Keep reading for our full guide and links to buy great gift ideas for DJs.
---
For The DJ That Needs A New Setup: Start Here
Currently, I'd recommend four different picks in the "I need a new DJ setup" category – but there's plenty more available as well in our Controller + Players category in the DJTT store.
Pioneer DJ XDJ-RX3
($1,999 in the DJTT store): The latest and greatest in the Pioneer DJ line – and our store has a bunch on preorder right now, meaning you'll get some of the first units. The RX3 brings a bunch of the CDJ-3000-era updates to the RX line – including a much bigger, nicer screen (10″+), the many browser updates, Release FX, and more Beat + Color FX. I'd especially recommend this for Pioneer DJ controller DJs looking to ditch the laptop or XDJ-RX1 users. Worth nothing – the UI is much more along the line of the CDJ-3000 units, which takes some getting used to – review coming soon.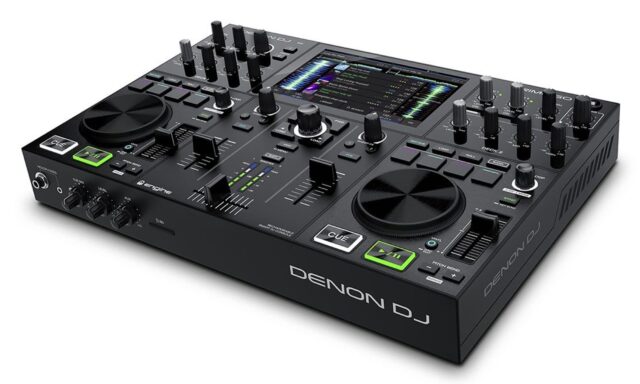 Denon DJ Prime Go
($999 in the DJTT store): This unit continues to be one of the most impressive pieces of DJ hardware released in the last decade. It's portable, battery-powered, and just the right size to rock it pretty much anywhere. I put mine in a case and now can transport it everywhere alongside my Soundboks (which I put on a backpack). Of course, if you'd like something with built in speakers and bigger platters the new Numark Mixstream Pro is well worth a look – but no battery power on that one.
Pioneer DJ DDJ-400
($249 in the DJTT store): This DJ controller continues to be my recommendation for beginner/new DJs who are looking for a piece of gear that gets them right into the DJ world without spending too much money. Paired with your own laptop and the included install of Rekordbox DJ performance mode (license included), it does a good enough job of mirroring higher-end Pioneer DJ equipment that the transition to club-install hardware is fairly easy.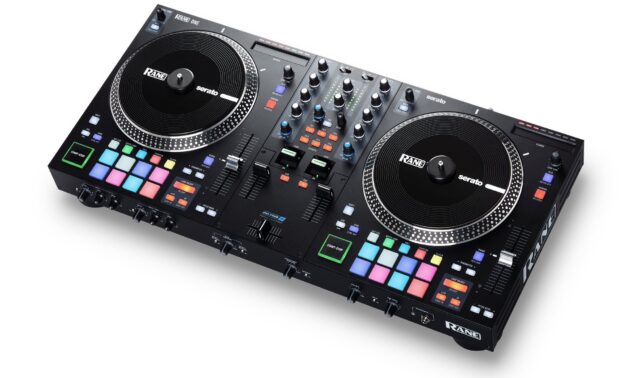 Rane One
($1,599 in the DJTT store): Motorized platters in a two channel DJ controller is pretty compelling at face value – and honestly, if you're shopping for a Serato DJ user, who never has occasion to go beyond two decks, this might be the best unit on the market at the moment (you could also make a great argument for Rane Twelves and a battle mixer if you're willing to sacrifice portability).
---
For the DJ Who Might "Have Everything": Unique Accessories
Soundswitch
(Free trial or $7.99 month on their website, you'll need a DMX adapter as well unless you have a Prime series unit): For many DJs, programming DMX lighting is just not worth it – it's a huge rabbit hole down full of archaic-feeling technology. But Soundswitch is one of the companies that has finally cracked the nut on analyzing DJ libraries and building automated light shows based on them, using the fixtures that you own or that are in the club where you're headed (which now includes Phillips Hue fixtures!). For Serato DJ users, Soundswitch runs as a desktop app alongside your software – and Denon DJ Prime gear users have it even better, with integrated lighting control onboard the units. Honestly, Pioneer DJ falls incredibly short here – and it's too bad all of these ecosystems don't talk to each other.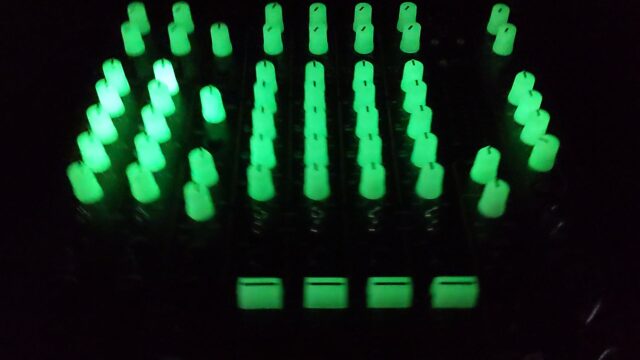 Luma Glow Caps
($2.49 in the DJTT store): Fun fact –tens of thousands of DJs already use our Chroma Caps as replacements knobs, encoders, and faders on their gear. But we've also introduced a new, premium cap: these Luma Glow caps (suggested and named by our own community) have over 60x the glow powder that we put in our previous generation glow in the dark caps. They look great with a regular boost from a UV blacklight as well.
Govee LED lights
(Various LED lights in their store): LED lighting fixtures have come way, way down in price over the last decade, and Govee is a great example of a company that is bringing budget-minded solutions to home users. A few of their products (like the Glide Wall Light [pictured left], the Corner Floor Lamp, or even just their LED strips) are perfect additions to home DJ booths.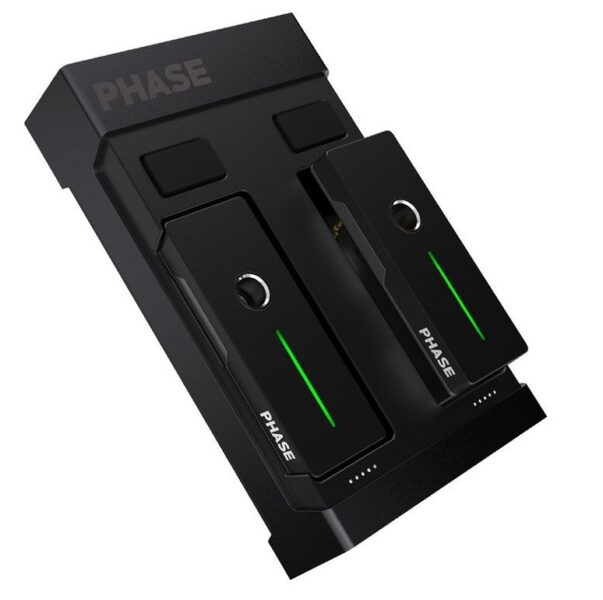 Phase Essential
($399 in the DJTT store): Know a DJ who still uses control vinyl on their turntables and needles? This is the perfect gift for them. This timecode/cartridge-free wireless control system has finally become pretty bulletproof, and any laptop DJ with turntables is gonna love trying these out if they never have before. Best of all, they're keeping 90% of their same setup – so it's a pretty clever gift.
A Portable Turntable
(The Spin is $280, the PT01 is $169 – both in our store): For the DJ who might be getting into portablism or a DJ who wants to scratch records without moving to a full turntable setup, portable turntables are a great gift. Cutting it up doesn't have to involve two huge decks and a battle mixer – instead, the Numark PT01 and the Reloop Spin bring that same experience to lightweight units. The PT01 has a huge user mod community, and the Spin incorporates a lot of great features directly into the unit without modification (thus the higher price).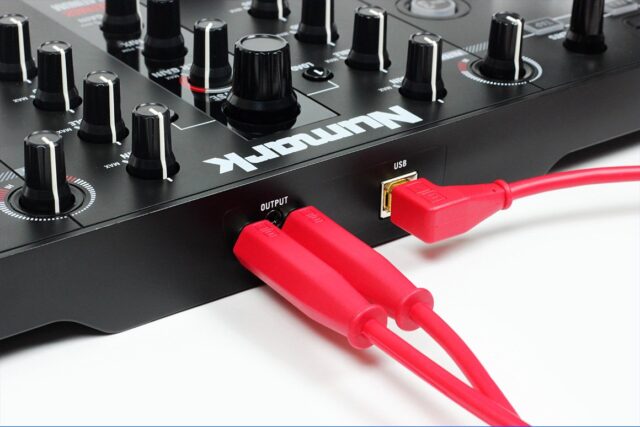 Chroma Cables
($10 – $17 in the DJTT store): Almost every DJ needs cables. There's rarely such a thing as having too many cables – except for when you're doing some studio spring cleaning. Our Chroma Cables line brings quality cables with color coding to all types of USB and audio situations. Check them all out – and worth noting, audio cables are on huge sale right now for Black Friday.
---
Staples and Good Ideas
Soundboks SB3
(on sale for $849 in the DJTT store): I'm not sure how much more I can recommend the Soundboks than I already have. I had one of the first units back when they were on Kickstarter, and now, here we are years later – selling their latest model in the DJTT store. It's a powerhouse portable speaker with a variety of connections, an impressive battery run time, and it gets loud AF while still maintaining decent audio quality. I can attest to its durability, too; it's endured snow, dust, dirt, rain, you name it. If you want to have a renegade, easily, these are a solid choice.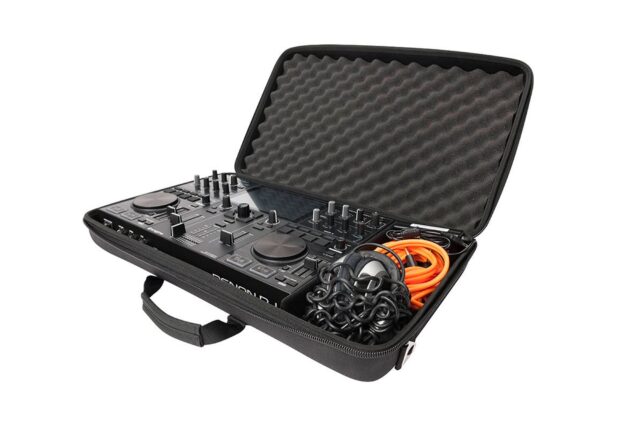 A Case or Gear Protector
(We've got many options in the DJTT store): Know what kind of gear your giftee owns? Do they have a case, a Decksaver, or another type of protection for it when moving it from place to place? This is often overlooked by most DJs until they've had An Incident. "Better safe than sorry" is a big thing here – it's a good thing to invest in safety now, versus damaging your gear later. We stock a ton of different cases and deck covers for all types of gear in the DJTT store, so just come talk to us and we'll help you find something.
A Really Big Flash Drive (or two)
($32.99 on, yes, Best Buy. They've got good deals right now. Sue me.): Every CDJ/XDJ/Prime standalone gear DJ needs USB flash drives. They've probably broken or lost at least one a year, even with backups, this means that any DJ would be stoked to have a few more. Don't buy anything under 128GB. Don't buy anything that uses plastic in the construction. It's always a good idea to have (at minimum) one large drive that you can keep your library on (or, a good chunk of it at least). These SanDisk drives are pretty darn solid.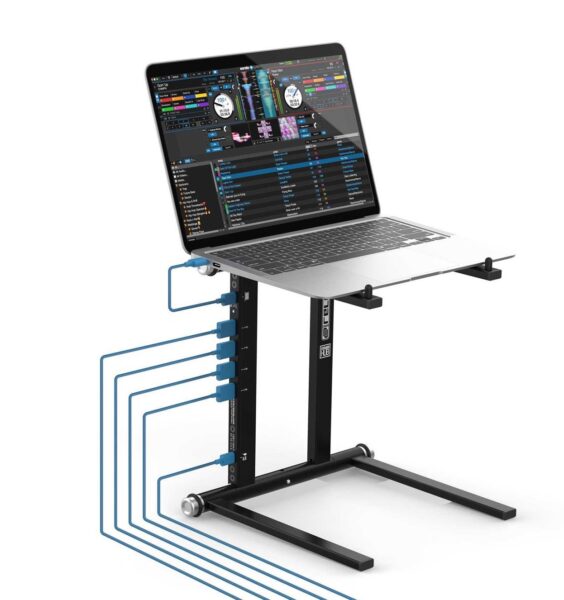 Reloop Stand Hub
($180 in the DJTT store): This might be one of the more clever products released this year – Reloop made a stand that has a built-in USB hub. Need I say more? If you're shopping for a laptop DJ, this is pretty much just what you might want. to get them. The stand has a variety of stable positions as well as USB-C power delivery built in as well for charging your laptop.
A Gig
Ok, ok – hear me out on this one. If you're trying to do something awesome for a DJ in your life, one of the best things that you can do is help get them a gig. The last two years have been extremely rough on our community worldwide and many DJs have gone a long time without playing to a crowd. If you have the ability to throw an event / party / rave / etc, do it – and try to help put some much-needed work and money back in the pockets of those DJs who you're thinking of this holiday season.
---
From You: Even More Ideas!
Hey, guess what? I'm not the only person in the world with ideas for what DJs would want this year for the holidays. Turns out, many of the DJTT crew and regular readers will also have clever thoughts. Please, leave a comment with your best ideas – and vote up others that you're a fan of!