Have you been wondering what's going on at DJTT HQ? Here's a bit of an inside look at a project we've been working on over the last few months, Chrome Caps.
For those of you following us on Instagram, you might have noticed that we teased a brand new type of knob and fader a few weeks ago. We're calling them Chrome Caps – a new version of Chroma Caps that have a reflective metallic appearance coating on the outside to give them an incredible shine and to make your DJ gear really stand out.
We'll be launching gold Chrome Caps in just a few weeks, and everyone we've given a sneak-preview of these caps to have been stoked.
Real metal caps are incredibly expensive to make (think $20+ a cap / fader), so these caps represent the best alternative that are affordable. They're still plastic at the core, but with a high quality exterior coating. For those of you who often have your gear in promo photos, these caps will stand out like nothing else.
How to get gold Chrome Caps ASAP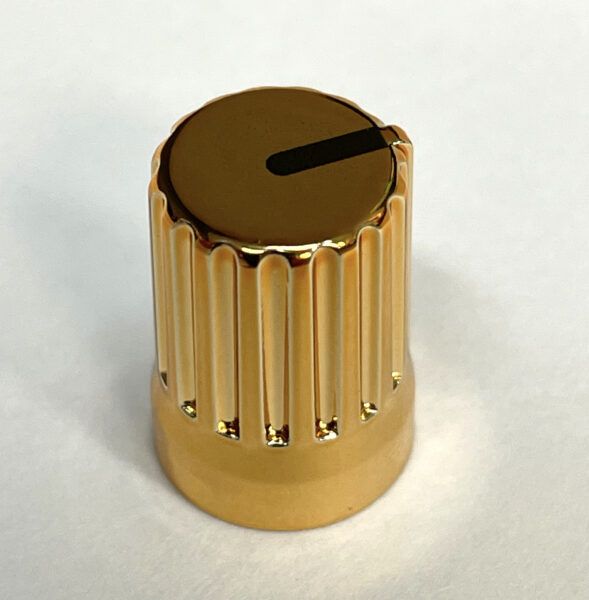 Alright, here's the fun part: we know (from many DMs) that loads DJs are excited to get their paws on these new caps as soon as they can. So here's what we're doing:
Everyone who signs up to this email list will get very first access when the caps are available in the DJTT store
We'll choose two people from this list to get the very first gold Chrome Caps, sent before anyone else, for free.
and for now, that's it. Stay tuned as these caps will be set to launch in just a few weeks.