Native Instruments' Komplete 14 dropped earlier this fall, and it's arguably one of the most impressive collections of software instruments and effects in their Komplete collection yet. Since their first version was released almost 20 years ago, Komplete bundles have consistently raised the bar with each release. They now include some nifty effects & instrument plugins from their allies in the music production world.
Said new music community alliance, known as 'Soundwide group', includes heavy hitters Brainworx, Plugin Alliance, and the unstoppable kings of mastering and effects iZotope. With that, this new partnership beckons a new era for Native Instruments and makes the Komplete bundles all the more desirable.
There are 4 new versions available with the Komplete 14 bundles, none of which should be overlooked. Today, we're exploring each to help determine which may be the right for your flow: Komplete 14 Select, Komplete 14 Standard, Komplete 14 Ultimate, and Komplete 14 collector's edition. Should you get a Komplete 14 bundle – which starts with the most basic version at $199 USD – or should you give it a miss?
I'll leave that up to you, but let's start by checking out their features and differences to see what fits best for your flow.
---
The Bundles
Komplete 14 Select – $199 USD
Yes, we're starting at the bottom here – but don't underwrite this bundle. It's a strong choice not only for those looking to get into the NI and Komplete bundle environment, as well as for those looking to upgrade their older Komplete bundles.
Here's what is included in Komplete 14 Select:
4 Synthesizers
8 Sampled Instruments
2 Percussion Tools
4 Effects
8 Expansions (including the new Backyard Jams & Neo Boogie among others)
One key thing to note: the new and improved Kontakt 7 player (more on that below) does not come in this bundle. If that's a core need for your production flow, it could be a dealbreaker.
However, Komplete 14 select does give you a strong set of assets in your toolkit to spark new ideas and take your tracks to the finish line, along with a nice selection of effects and instruments to boot. You can get all the details on Komplete 14 Select here.
---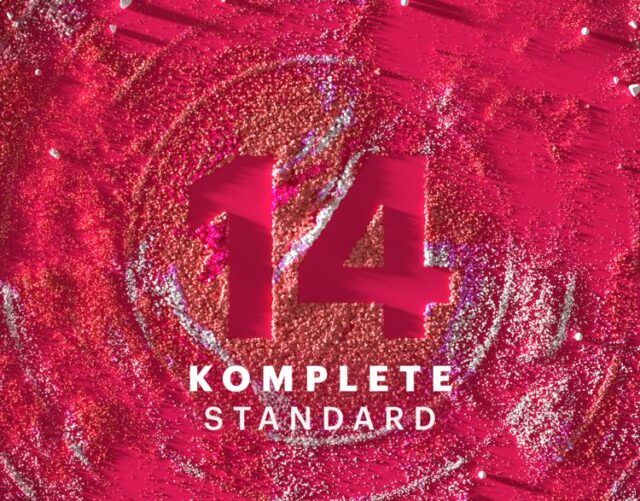 Komplete 14 Standard – $599 USD
Next up in the bundle lineup is Komplete 14 Standard. Of the four offered, I recommend this over the rest in terms of bang for your buck. It's the bread and butter of a wide array of instruments, expansions and effects at a price point of $599 USD. I'd also recommend it for producers who are looking to upgrade from previous versions of Komplete.
Not only do you get the new and improved Kontakt player (Kontakt 7) with Standard – also included in this bundle is Ozone 10, your one stop Plugin for mastering, the Plugin Alliance Effects, and the addition of the BX_Oberhausen. Other features worth noting include a powerful recreation of a 70s analog synth legend, with full polyphony of up to 32 voices created by Brainworx. These additions alone make this a hefty upgrade and definitely my pick as a fantastic all-rounder.
Here's what comes in Komplete 14 Standard:
Platforms for Sampling and Synthesis
15 Synthesizers
37 Sampled Instruments
9 Percussion Tools
19 Effects
38 Expansions
Kontakt 7 player
Session Basist – Prime Bass
Session Guitarist – Electric Mint
Ozone 10 Standard
BX_Oberhausen
Plugin Alliance Effects
Get the low-down of the key details for this bundle: Komplete 14 Standard
---
Komplete 14 Ultimate – $1,199 USD
The next two bundles on the Komplete series list are more upper-tier. I find that there's a blurry line between them with regards to what audience they appeal to the most. Whether you're a producer that prefers the extra orchestral instruments like the included Action Strings 2 or Stradivari Violin available at your disposal, or you just want the real big libraries that the Komplete Collector's edition has to offer, this is the bundle for the music producer who has to have it all.
With Komplete 14 Ultimate, you get all elements included in the first two bundles – and then Ultimate is particularly interesting because it adds 21 Orchestral and Cinematic Instruments as well. If you score for film, video games or even a TV or online series, this selection may be your best pick. That said, the appeal is broader than that too – these instruments can fit just as nicely into your arrangements to add an edge or a bit of drama to a song.
My only gripe with Komplete 14 Ultimate is price. At around double the cost of the Standard edition, it sits at $1,199 USD – so you'll need to consider whether the cost is worth gaining those extra sampled instruments. A couple of those instruments include an incredible-sounding, new add-on titled Piano Colours, as well as Ashlight, Action Strings 2, and quite a few more.
Check out this massive list of what's inside Komplete 14 Ultimate:
21 Orchestral and Cinematic Instruments
18 Synthesizers
48 Sampled Instruments
15 Percussion Tools
31 Effects
65 Expansions
Kontakt 7
Piano Colours
Action Strings 2
Session Guitartist – Picked Nylon
Session Guitarist – Electric Vintage
Spotlight Collection – East Asia
Plugin Alliance Effects
Ozone 10 Standard
To dive into all the info on the Komplete 14 Ultimate bundle, head to the Native Instruments website.
---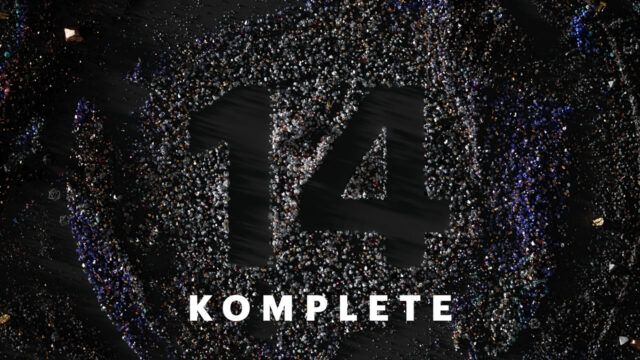 Komplete 14 Collector's Edition – $1,799
The last bundle in the series is the big daddy of them all: the Komplete 14 Collector's edition. The most major additions to this bundle are the huge sampled libraries of Choir Omnia – a 40 piece vocal ensemble at their most expressive – and Lores, an eclectic collection of organic instruments expressed through hand played articulations, plus other orchestral and cinematic instruments. These two libraries alone nearly top out at a whopping 150GB when put together. That's no small addition indeed.
The main audience I see benefiting from this bundle are those who need access to everything that Native Instruments has to offer, including these two huge libraries (Choir Omnia & Lores). If they're must-haves for you, this bundle is the best move.
Worth noting that on top of these libraries, the Collector's Edition also comes with every expansion that Native Instruments has released thus far – making this bundle really live up to its name.
Take a look at all that the Komplete 14 Collector's edition comes with:
27 Orchestral and Cinematic Instruments
19 Synthesizers
48 Sampled Instruments
15 Percussion Tools
32 Effects
103 Expansions
Kontakt 7
Choir Omnia
Lores
Session Guitarist – Picked Nylon
Piano Colors
Action Strings 2
Spotlght Collection – East Asia
Knif Audio – Knifoniom
BX_Console Focusrite SC
Ozone 10
Head to the NI website for more info on Komplete 14 Collector's Edition.
---
New features worth noting
Kontakt 7
Kontakt is one of the most popular sample instruments available today. You would be hard pressed to find a music studio around the globe that doesn't have some iteration of Kontant installed on their computer. Now, with their latest iteration of Kontakt (Kontakt 7), Native Instruments has included some awesome new features that the Kontakt community have been waiting for. We'll take a look at a few of the most vital ones.
First off: the flagship sampler has been brought up to date with large and beautiful HiDPI interfaces, perfect for those who like to put their Kontakt player on a large screen. They've also vastly improved the browser experience, being able to search via library and sound in a quick and efficient fashion – whilst also being able to quick-preview each sound before loading an instrument. This quick browser feature alone for me makes Kontakt 7 worth the update.
Kontakt 7 goes even further with its new ability to create your own unique instruments simply by dragging in a single sample. Instrument creators can now use cutting edge sampling tools and effects modules complete with features like built in sequencing. It's no wonder that Kontakt 7 has become the industry standard, and this update sets its title in concrete as a Sampler Rompler to be reckoned with.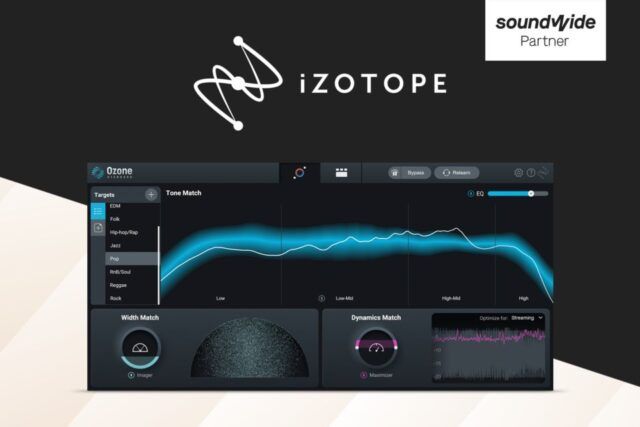 Ozone 10
As part of the Native Instruments merger with iZotope a little over 2 years ago, we are now starting to see the fruition of this companionship with the inclusion of Ozone 10 inside the 3 uppermost bundles of Komplete 14.
iZotope's Ozone 10 has become the standard for Mastering in most studios worldwide. Achieving a professional master from your studio is now more important than ever – and with Ozone 10 it's faster than ever, too. You can now reference chart-topping hits of your favorite songs using groundbreaking matching technology for tone, dynamics, and width.
Ozone 10 now also includes an "assistant mode"
Included in iZotope's other plug-ins as well, the new assistant mode is the icing on the cake when it comes to mastering. In Ozone 10 specifically, it's called the Master Assistant – an AI-powered tool that kicks things off by suggesting an easily customizable starting point.
In most instances where I used the Master Assistant, its suggestions were on point. For example, when I was writing a hip-hop track, it was able to recognize the genre accurately and suggested tightening up the bass without losing the dynamic – which ultimately worked in favor of giving the track a unique hip-hop sound and sparkle. Ozone 10 is a winning addition, and I'm happy to see it now included within most of the Komplete 14 bundles.
Soundwide Group: Brainworx, iZotope and Plugin Alliance
The soundwide group includes Brainworx, iZotope and Plugin Alliance. The good news here is that from Komplete 14 Standard and above, you will get a selection of these plugins in addition to those from Native Instruments. Here's a glimpse at a few worth noting:
Oberhausen by Brainworx (pictured above) – a powerful recreation of a 70's analog synth legend, with full polyphony of up to 32 voices.
Plugin Alliance effects, bringing all-new effects including Unfiltered Audio's LO-FI AF.
Brainworx bx_crispytuner for those who want to sound like their favorite rapper
---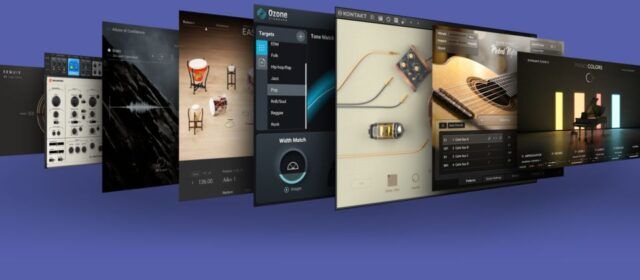 Komplete 14: A bundle for every kind of producer
Whether you're a seasoned producer writing chart-topping hits or you're starting out in music production, there's something for everyone with these bundles. Even from the starting bundle of Komplete 14 Select, there is enough to keep inspiration flowing and music creation going and in some cases more than enough as you climb the bundle tiers.
But when it comes to choosing the bundle that's best for you, it comes down to your personal preference and, more importantly, what your end goal with producing is. In most cases I think Komplete 14 Select and Komplete 14 Standard would be more than enough to keep you producing music for days, weeks and even months on end.
Because these bundles really appeal to any music producer whether a novice or an expert in their musical journey, I recommend these bundles to any and all music producers out there.
You can get Native Instruments' new Komplete 14 here.
– Emlyn Lucas "Emlyn in the Mix" on YouTube