Writers Guide
Thanks for the interest in becoming a writer! We're excited to see what insight you bring to this community. 
The Basics of an Article
So you get an e-mail saying you've been assigned your article. Congrats – you're already on your way. The process essentially has two sections – one where you write, and one where we give you feedback through editorial comments. You will automatically receive our comments when we make them.
A helpful thing to think about before drafting any article is considering the "HIT" principle:
"Will this article Help, Inform or Teach others something important?"
HELP – Inform reader of existing knowledge on the topic, including studies, equipment, and knowledge.
INFORM – Expose the methodology and thesis of your article. Include your own opinion and knowledge.
TEACH – Detail what you can about how to address the problem.
This, this, and this are all good examples of formatting to imitate. Below is a basic overview of an article, so assume this is the standard formatting practice. Please pay attention to all notated formatting rules! 
________________________________________________________________________________________________________
Intro (In Heading 4 and ALL CAPS)
This is where you have to capture the attention of the reader: present a concise and punchy summary of the problem your article addresses and a quick hook to clarify what you'll be doing to addressing it. Remember – this is key to get people to actually read your article, so make it pop! When using a photo – if possible, use creative commons sites like Wikimedia or Flickr or better yet, take your own! Otherwise, always cite your photo with the original photographer and source link.
Some more rules to the intro
Short and sweet is better. Generally 3-6 sentences long.
DO NOT link to outside sites.
Try and hyperlink to at least one supporting article within TechTools if needed.
Add a page break right after, see photo below.

BODY (Same format as Intro Header)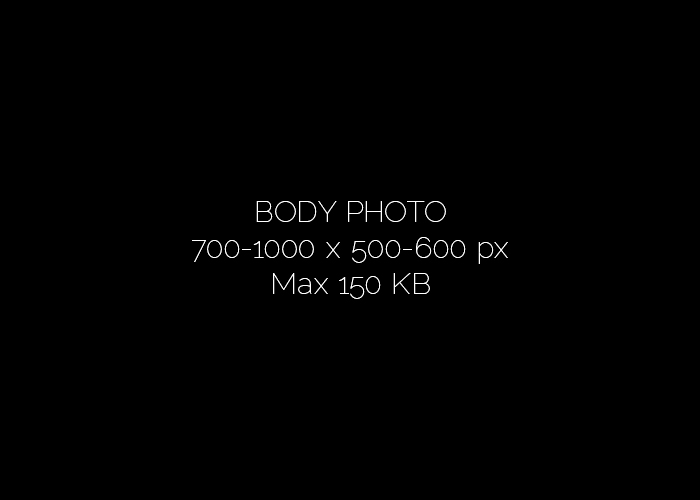 (body photos are inserted at 640PX wide but expand to the full size)
This is your content section where you will explain in more detail why this is important and what the solutions are. Use photos, bullet points and other publishing tools to break up large chunks of text whenever possible. This is hugely important and will make your article much more digestible to our readers.
Rules of the Body
This section can be anywhere from 1-3 paragraphs long.
Actively try and find punchy ways of giving people action to take. As a last resort, add a "pro tip" or "additional suggestion" to boil down what you're aiming to convey.
Try to say what you must convey in the shortest way possible.
If embedding YouTube links, use this guide.
Outside links that credit contributors are allowed here but no more than 2.
Do not copy/paste direct from Word! Use formatting-less copy/paste to accomplish this.
Each new section must have a related photo and descriptive header.
Conclusion
It's time to wrap up the piece and draw your own conclusions based on the information presented in the body.  This is a great place to leave the reader with a great impression of your writing and the piece.
Rules of the Wrap
2-4 sentences long.
Always provide a link to another DJ TechTools article that is related or would also be helpful.
Provide tangible resources whenever possible (mappings, music, files, links).
Deadlines, drafts, and publishing
Objectively look at the article and decide:
How did this article Help?
How did it Teach?
How did it Inform?
_______________________________________________________________________________________________
ADDITIONAL INFORMATION FOR REVIEWS
The intro is the same as other articles but after the break things change up a little bit so please follow the following formating. (Hint, you can just copy and paste the text into your draft and it will copy the formating 🙂
PRODUCT SUMMARY (ALL CAPS, BOLD)
The Good: Pick the biggest features that make this product unique or stand out from the crowd
The Bad: What are the major weak points or disappointments, be specific.
The Bottom Line: Sum up the weighted average of the unit between its highs and lows.
FOCUSED SECTIONS (ALL CAPS, BOLD)

• Photo Requirements: For reviews you must shoot good quality photos of the product in the studio/house/club. Stock photos from the manufacturer are used but must be supplemented by original shots too. *
For the body, pick a couple of key features, i.e. hardware and software, and write a section on each (this being the first section). Keep these paragraphs as short and juicy as possible while providing all needed info. If it goes long, break up the paragraph with an insert photo, as below. Use bullet points where possible to break up the flow and keep ideas digestible. This is not the section for creative writing, that is reserved for the intro and outro. In the body, we want to explain the most important features that people care about in an easy and straightforward manner in the shortest time possible.
WRAP UP (ALL CAPS, BOLD)
Close the last section with a wrap up of article. Here you can add your experience with the product. This should be no more than 3 – 5 lines, keep it nice and short while drawing a conclusion. Its very important to leave personal opinions at the door with reviews. We are offering evaluations and observations based on facts. Let the readers draw their own conclusions in the comments.
CRITICAL DATA
Reviewed: Manufacturer and model reviewed
Price: US street price (please add pricing for any other region too)
Communication (hardware) / Operating System (software): USB, Firewire, Midi, HID, PC, Mac, etc. (useful info)
Available: Now or release date
Ships with: Software shipped with hardware or extra software in bundle (delete if none)