This week's "What's in Your DJ Bag?" video with MSTRKRFT sparked some discussion on the importance of preserving your hearing as a working DJ. You can go the route of wearing professionally-made ear plugs underneath your headphones, but a growing number of digital DJs are adopting in-ear monitors (aka earphones, earbuds), which they use to monitor the master mix reliably and consistently from venue to venue. DJing with in-ears can provide excellent sound isolation from the many unwanted noises around you, as well as allow you to mix at a lower volume to protect your hearing.
Read on for a description of some trusted in-ear monitor models, as well as an interview with Bay Area veteran club-hopper DJ Solomon on his experience mixing with in-ear monitors over the last 2+ years.
STICK IT IN YOUR EAR
DJ Solomon has been rocking parties since middle school and holds down more than a dozen residencies across California and Nevada, including 10 years as the in-house DJ for the Golden State Warriors NBA team. He uses Serato Scratch Live with the Rane TTM 57SL mixer, and for the last couple years, he's DJed exclusively with in-ear monitors.
Usually when using in-ear monitors, you're listening to the master mix rather than the pre-fade mix, and you keep the in-ears in the whole time, so you don't defeat the purpose of protecting your hearing.
DO YOU EVER REVERT BACK TO THE PRE-FADE MIX WHEN USING IN-EARS?
Occasionally, but for the most part I use the assistance of waveforms. In Serato, you can see if the transients are ahead or behind, and I use that as a visual reference most often. It's definitely an option with the 57SL mixer to go back and re-check the pre-fade. You can switch from Master Cue to Program 1 and 2 Cue, with a fader between them.
But for the most part, I set up the programs, and once it's locked in, you can hear it so much better with a master in-ear mix in both ears, versus all the echo in the club, shitty monitors that may not be properly positioned and headphones blasting in your ears. Once you get used to it, there's no question in my mind that it's the superior method.
HAS YOUR HEARING BENEFITTED FROM USING IN-EARS?
Absolutely. Your hearing doesn't ever get any better. Cumulatively, it only gets worse. But i think I've definitely lessened the negative results of playing and DJing in loud environments 3-5 nights a week. I don't know if I've arrested it, but I've definitely slowed down my hearing degradation quite a bit.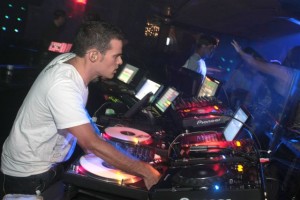 I keep them as quiet as I'm comfortable with. I'm constantly reminding myself to turn it back down, because in-ears are just like any other monitoring source; you'll tend to turn it up throughout the night.
Technically you can do a lot more damage with in-ears than with cans. Be very careful of checking the volume before you plug into a club mixer. If somebody else had the headphone level at 5, 6 or even 8-10, and you plug your earphones in, you could blow your ears out in one fell swoop. If you just plug straight into the mixer, you can't really go above 1 before it's just ear-piercingly loud. So I use an 1/8-inch headphone extension cable that I bought at Radio Shack for $10. It's got a volume attenuator on it that I use to turn the level down, so I can use a broader range on the headphone volume on the mixer.
DO YOU PREFER THE FOAM OR RUBBER EAR PIECES FOR THE IN-EARS?
The foam has the best noise isolation, which is probably the most important factor. I use the big, yellow foam from the Etymotic ER•4 headphones. I have big ear canals, so the bigger the foam, the better. I tried getting molds done twice, and I found that I couldn't get nearly enough isolation, so I went back to the foam.
ARE THERE DRAWBACKS TO USING IN-EAR MONITORS?
I guess it's a little harder to plug your headphones in and use them as a mic in an emergency, which I think we've all done. Other than that, not much.
DO YOU HAVE ADVICE FOR DJS MAKING THE TRANSITIONS TO IN-EAR MONITORS?
Don't be afraid to use the display technology in Serato or whatever else you're using to help as a guide. You don't want to rely only on that, but if it's there in front of you on the screen, don't be afraid to use it.
MIXING LIKE THAT, DO YOU HAVE TO KNOW YOUR RECORDS EVEN BETTER?
It depends on the DJ. There's many DJs nowadays who don't even know how to mix without waveforms, which is kind of sad, but it's the state of mixing today. I know Ean's been using in-ears and is feeling totally confident with it, which is good because I was a little worried the Serato-style waveforms were a bit of a requirement. But he's been able to do it [with Traktor's unaligned waveforms].
When mixing out of a record or CD when transitioning DJs, it's not too much harder if you have a bit of skill in terms of recognizing songs and beats. You can always pull one ear out, and that's as close to old-school headphones as you can get. You don't want to do that a lot, because then you're exposing yourself to really loud environments.
The best thing to do is play around at home and get used to it. If you're really comfortable at home, it's going to be exactly the same at the club, because you are not reliant on the monitors anymore. I know from travelling to DJ booths all over the country and world a lot of monitor setups are really difficult to mix with. If you have your own monitoring system, any place in the world — if you're familiar with the mixer's headphone setup — will be just like home.
IN-EAR MONITOR RECOMMENDATIONS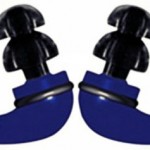 Entry Level: Future Sonics Atrio ($199 US retail)
"They're only about 150 bucks and they sound amazing for the price," Solomon says. "They did kind of fall apart on me, which you sort of expect it for that price point. But I used to use those Sony V700DJ headphones, and they'd break every 9 months, so it's pretty comparable. With in-ears, you have to be really careful with crimping wires; that's how most of those earphones go bad."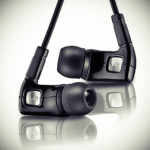 Mid-range: Ultimate Ears SuperFi 5pro ($249 US retail)
These earphones provide excellent sound isolation when using the foam ear pieces and give you an impressive mixture of sound quality and durability at this price point. The wires are meant to bend around your ear lobe to help secure the fit and make it easier to pop them in and out of your ears.
High-End: Shure E5c ($549 US retail)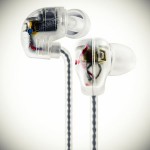 "I've been using the E5 for about 9 months, and they're a total workhorse," Solomon said. "They're really doing great. Their wires are pretty heavy duty.They're really well -wrapped in a rubbery plastic, which I think helps the durability."
Note: Unfortunately, Shure has discontinued the E5c, although some are still available for sale online. Shure has replaced them with the SE530 Earphones ($549), which we have not tried.